<![CDATA[
It's fun to hang out with the family—especially when quilting is involved. These quilters were anxious to share with their family their quilting passion on a family quilting outing: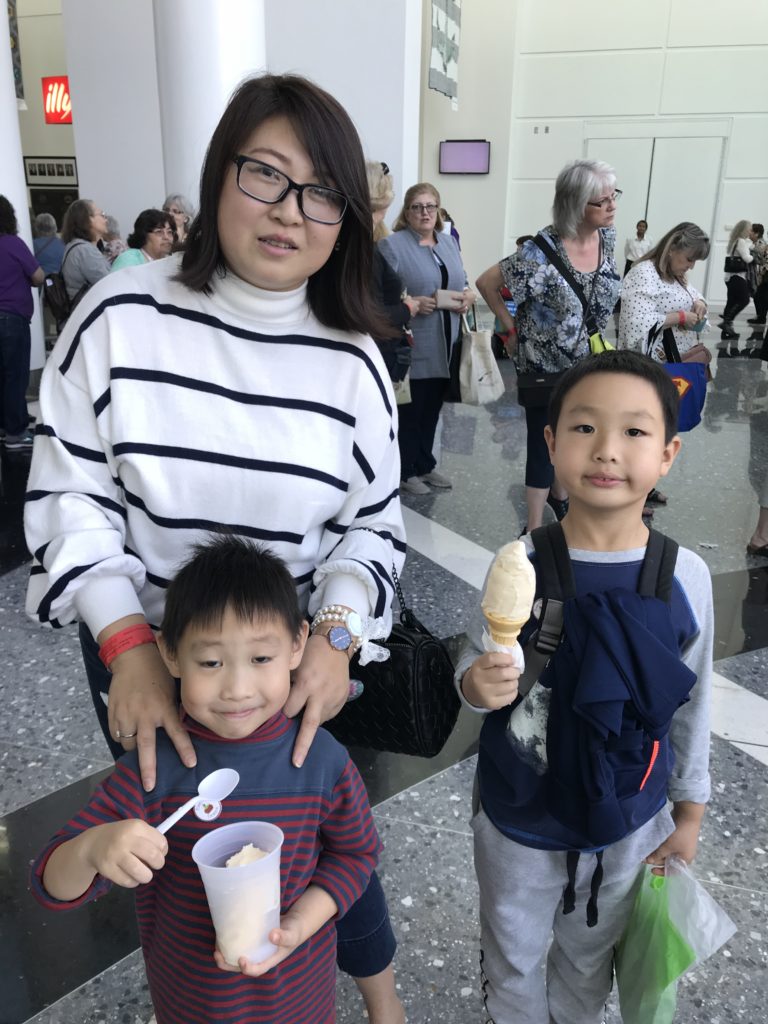 Chino Hills, California resident, Tina, has been applique quilting for the past five years. She took her two sons, Yehyicheng (age 7) and Joey (age 4) out of school so they could all enjoy a family quilt outing day at Road to California 2018. They all liked hanging out together and seeing all the quilts on display.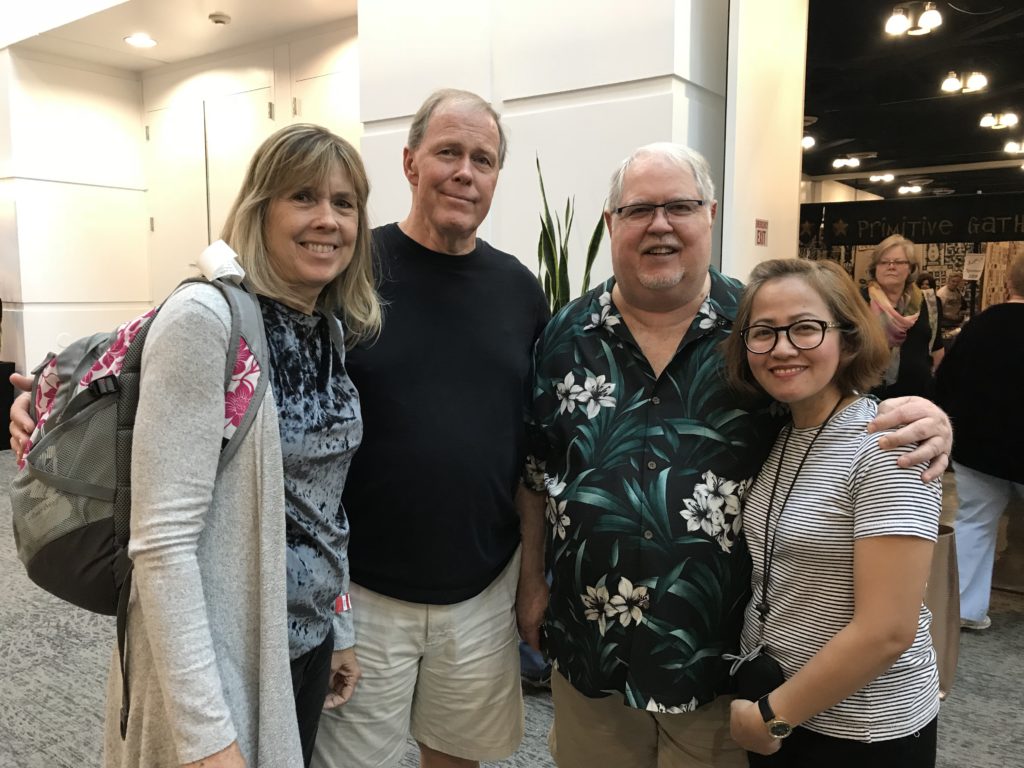 Brothers Patrick and Dennis, Sister Vicki, and Dennis' wife Mabel planned a family get together at Road 2018. Mabel and Dennis live in Loma Linda, California; Vicki and Patrick live in the San Diego area. Vicki has gone to Road for nine years and thought her brothers and sister-in-law would like attending for their first time. Patrick commented, "Vicki supports us with fun things, so we all decided to support her this time" on a family quilting outing. Dennis enjoyed seeing the Hawaiian quilts; Mabel thought all the quilts were beautiful; Patrick remarked that the creativity was "awesome;" and Vicki said she appreciated all the hard work.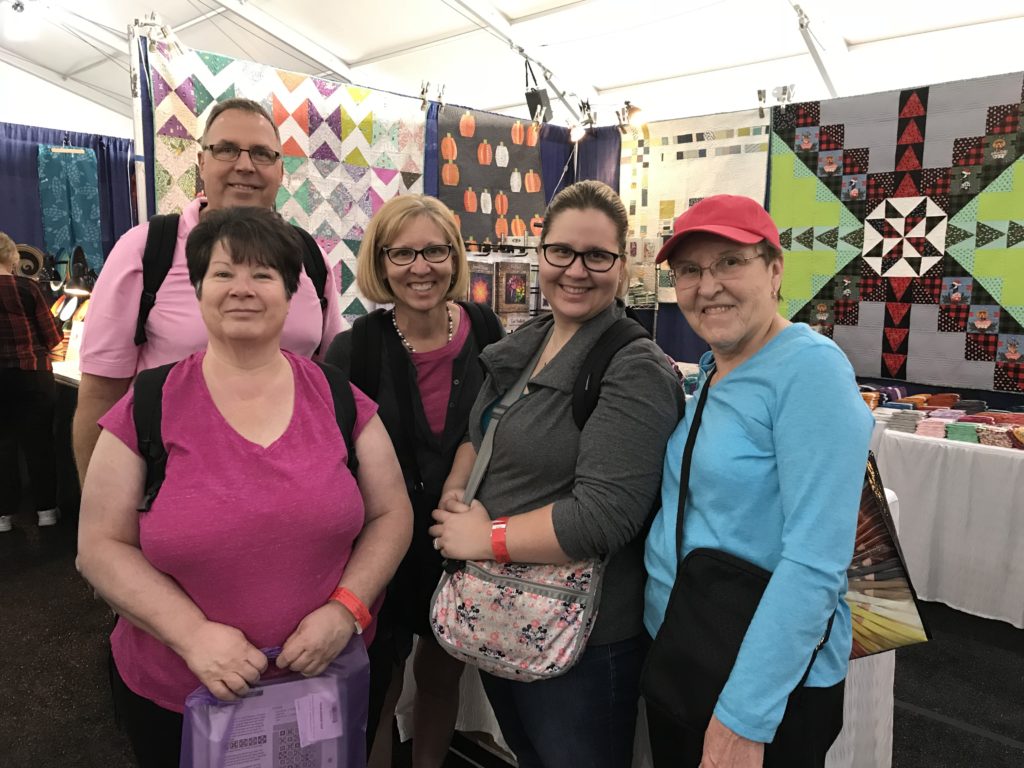 This family was local to the show; they all reside in Rancho Cucamonga, California. Meet Joan (in blue) and her two daughters, Joan and Heidi, Joan's husband, Dave, and Joan's Sister-in-law, Darlene. Joan and Darlene have attended Road for several years and wanted to bring more of their family on a family quilting outing to the show they love so much. Joan has been quilting for 40 years, Darlene for 20 years, and daughter Joan is new to quilting. As Joan related, "Those who quilt, quilt together. The others enjoy our quilting." This family of artists were impressed by all the art quilts on display. The
Van Gogh Special Exhibit
was another favorite.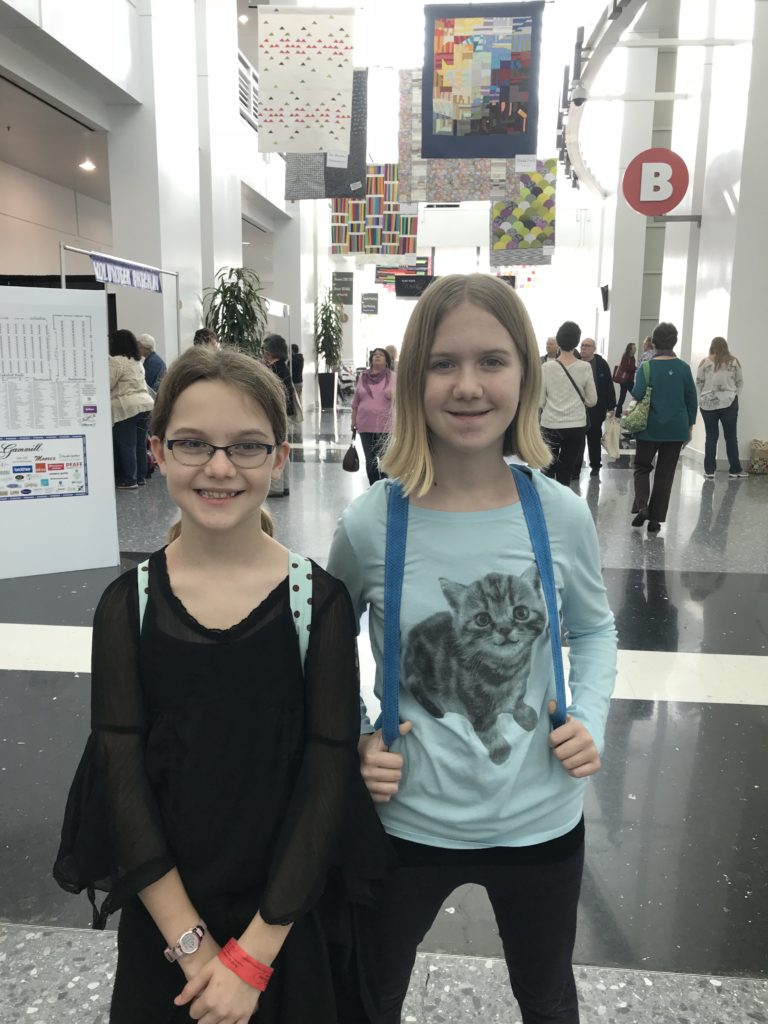 Savannah (12) and Miranda (9) came to Road 2018 with their Great-Aunt Judy (who is camera shy). The girls' mom doesn't sew so Judy decided she would teach them. Savannah has been sewing for four years and Miranda for two. They visit Judy every six weeks and sew at her home in Bakersfield, California, using Judy's Bernina machine, including trying some machine embroidery. They have made blankets and pillowcases. Judy says she "loves teaching a new generation" because it is a skill that transcends other handwork. They are accomplishing something every time." It was Savannah and Miranda's first time at Road on their family quilting outing. Savannah said it was "really fun" and that she got "lots of great ideas." Miranda thought it was "very fun to see all the quilts." Judy has been to Road to California many times and loves the inspiration. "It's a great place for family time."]]>