<![CDATA[
What makes Road to California so unique among premier quilt shows is that it is family owned and operated.  Carolyn Reese, the matriarch of Road, utilizes her talented family in producing the show. Currently, grandson Matt carries the title and responsibilities of show manager. How did this 6'2" hulk of a man come to be in charge of the biggest quilt show this side of the Rocky Mountains? Read on….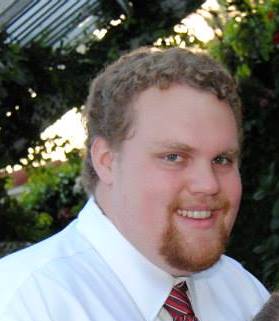 Matt Reese is the youngest of two children (and only son) of Carolyn's eldest son Mike. He was born in Upland, California and raised in Rancho Cucamonga, California. His interests and passions growing up revolved around music. He played bass trombone in the Jazz Band and tuba in the Concert and Marching Bands at Etiwanda High School. From there, he went on to California State University-Long Beach and graduated with a Bachelor of Music degree in Tuba Performance.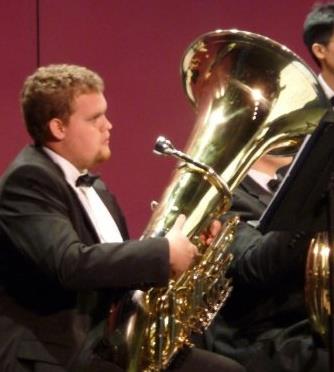 His initial intent and dream was to have a career in studio performance. But his dad counseled him that it would be wise to pursue a back-up plan as he prepared to be the breadwinner for his future family. Matt took to heart his father's advice and decided to make law that back-up plan. He is currently attending the University of LaVerne College of Law at night on its campus in Ontario, California. Matt plans on graduating in May, 2015 and taking the bar exam the following July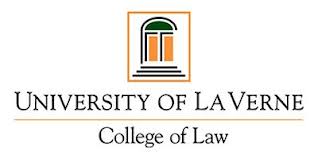 Matt is Carolyn's fourth grandchild working for Road to California. His introduction to Road employment came in 2005, helping Uncle Darrell move equipment around in the vendor area before and after the show. In 2007, he was still moving equipment but had his responsibilities expanded when he and a buddy were asked to be on site for the entire show, doing "gopher" duties, helping wherever they were needed. Later, when his cousin Erika Reese went on to grad school and could no longer manage the show, Matt was asked to take over.
What does the show manager of Road to California do?  Everything associated with putting on this huge event. Nothing is out-sourced with Road. All decisions are done in-house by either Carolyn or Matt. Matt assists with the class selection process in February for the following year's show and works throughout the year to make sure each class has everything it needs for the best classroom experience. He also oversees the vendors for the show, and under Carolyn's guidance, assigns vendors their booths and gives them hands-on support before and during the show. Matt really enjoys prepping for the show. He designs the attendee bags ("The bags for 2014 are going to be really cool"), t-shirts, souvenirs, advertisements, and show book. Matt modernized the registration and contest procedures, putting them on-line. He works with the volunteers for the show, coordinates special exhibits with Carolyn, and communicates with winners of the quilt contest. During the week long show, Matt is on site over twelve hours a day, helping attendees, teachers and vendors as needed and making the sure that Road to California remains a quality show. All of these responsibilities are in addition to his law school studies. He is one busy young man!!!
What does Matt enjoy most about being the show manager of Road to California? Helping people get in to their classes. He does all he can to make sure everyone's requests are fulfilled. For Matt, good customer service is what really matters. Matt thinks quilters are the "most kind-hearted people I have ever met."
Has Matt ever made a quilt himself? No. But his grandmother Carolyn has taught him to make pillowcases and his great-grandmother Marie helped him learn how to do hand embroidery. He does have a great respect for quilts and feels the construction of today's quilts is "unbelievable."
What does Matt see for the future of Road to California? A continued legacy of strong quality shows for many years to come. With the addition of the pavilion in 2014, Road continues to grow and accommodate its large following of loyal attendees.
And what about his personal future?  Did you happen to catch his proposal to fiancée Jennifer at Road 2013? It was one of the highlights of last year's show.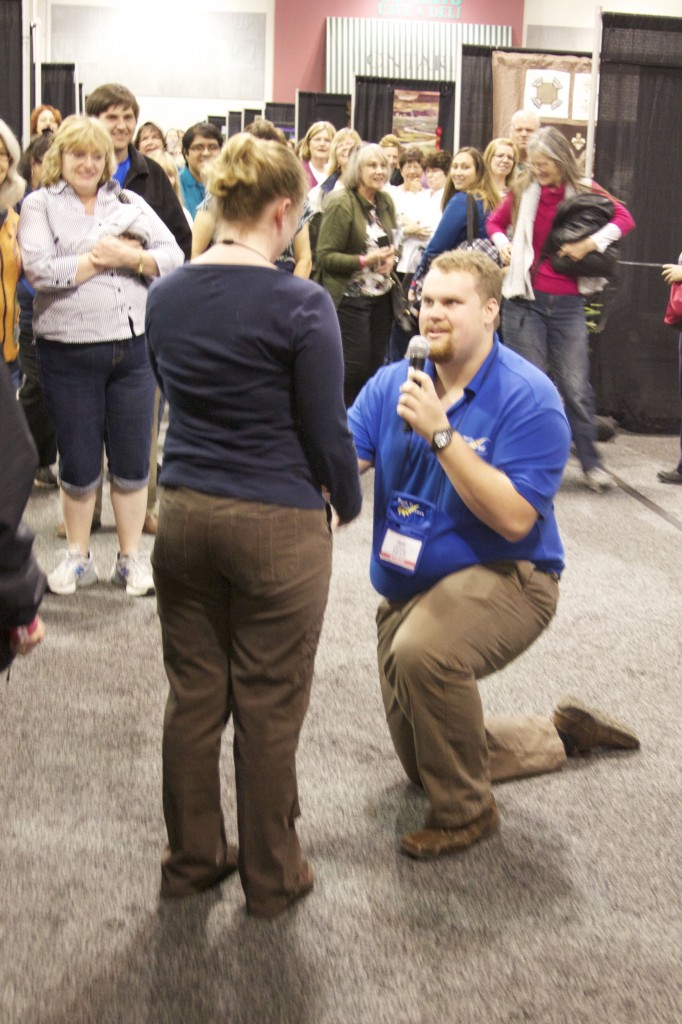 They plan to be married next May. Along with a promising law career, Matt intends to be the show manager of Road for years to come. Matt loves what he does and it shows in the personal attention he gives to the "Best in the West" quilters' conference and showcase.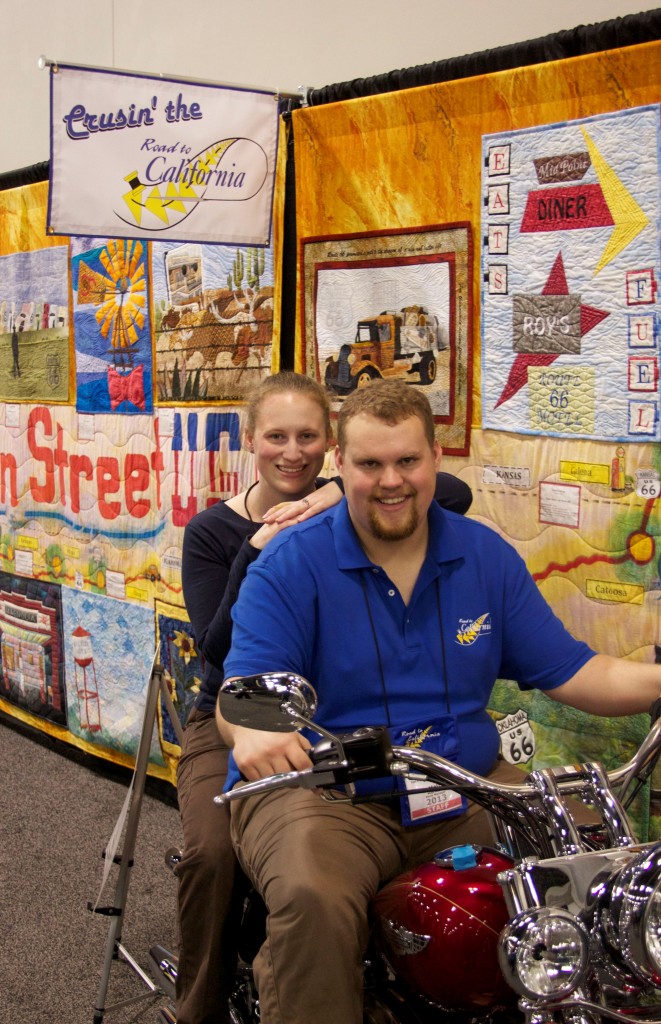 ]]>
Tags: California State University-Long Beach, Etiwanda High School, University of La Verne College of Law