<![CDATA[
BeColourful is a small family business that began in Delft, Netherlands — home of the beautiful blue pottery that has been produced there for centuries.
BeColourful was started originally as a quilt pattern company in 2004 after founder Jacqueline de Jonge won the Color Trophy of the Open European Quilt Championship. A quilt maker since 1978, it is Jacqueline's goal to inspire quilters all over the world with her beautiful and colorful designs.
[caption id="attachment_3297" align="aligncenter" width="678"]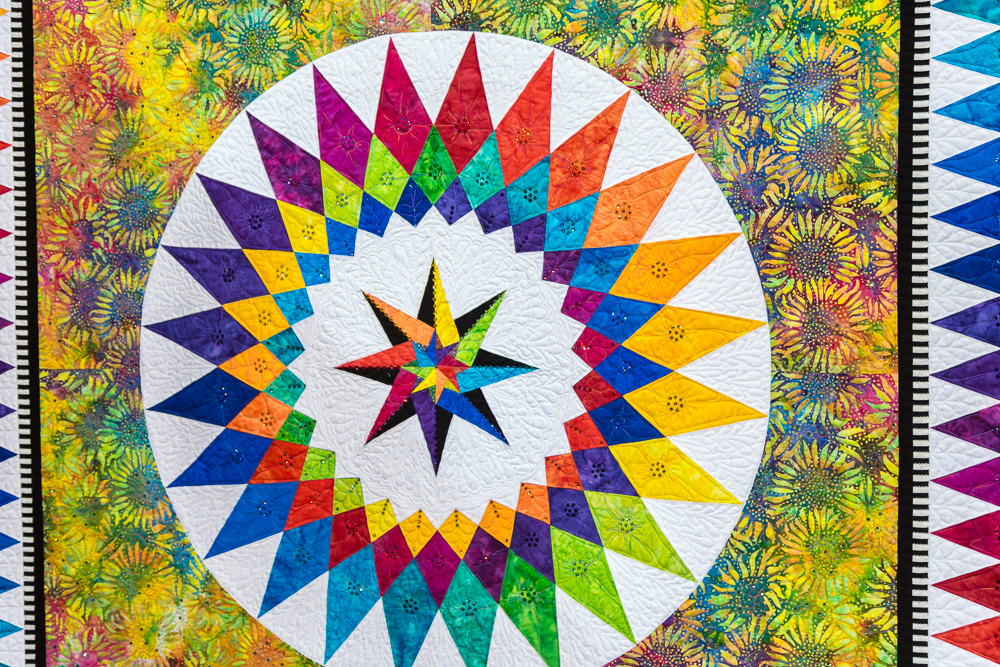 Photo by Gregory Case Photography[/caption]
Jacqueline is not only a passionate quilter but also an encouraging and personal teacher.  She loves to share her enthusiasm for her designs with quilters and bring them to a higher and different level to find their artistic skills in themselves. She has made quilts that have won international awards and that have been displayed worldwide. Her quilts are based on traditional designs, but with a contemporary and colorful twist. Since starting BeColourful, Jacqueline has lectured and conducted workshops throughout the United States, Canada, Australia and Europe. Jacqueline has been interviewed several times in newspapers and magazines and in 2011 she was profiled and featured on the online Quilt show from Ricky Tims and Alex Anderson.
[caption id="attachment_3294" align="aligncenter" width="641"]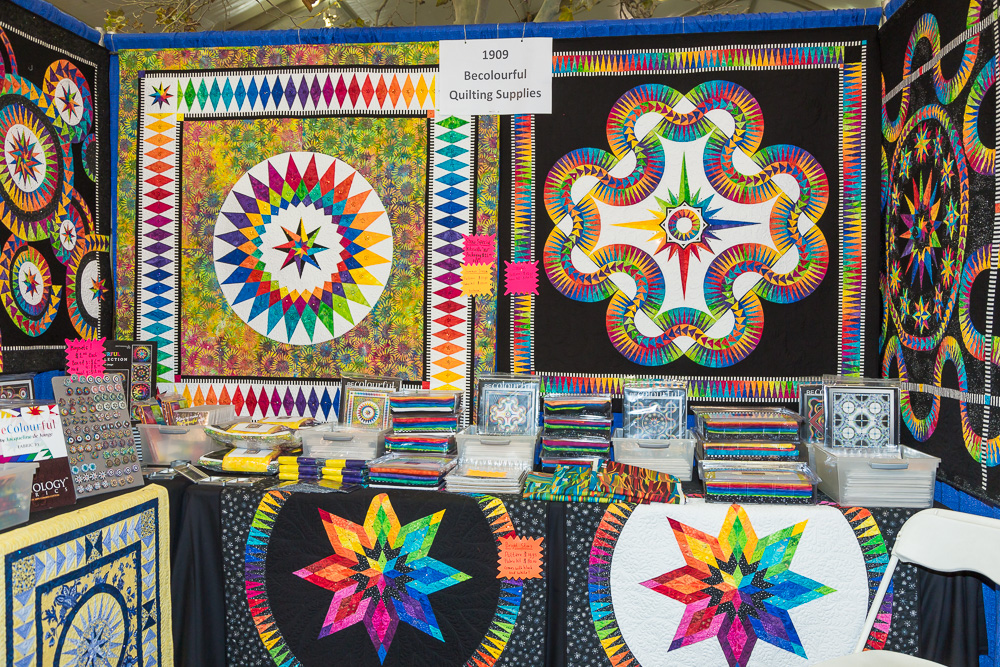 Photo by Gregory Case Photography[/caption]
Joining Jacqueline in the family business is her sister, Bridget Snijder – de Jonge, who handles the social media for BeColourful. Bridget oversees their Facebook and Pinterest accounts and is the editor of the BeColourful website. She also worked with Jacqueline in making their instructional DVD, "How to make a BeColourful Quilt", and "The BeColourful Quilt Collection", a beautiful coffee table book that was released in July, 2014.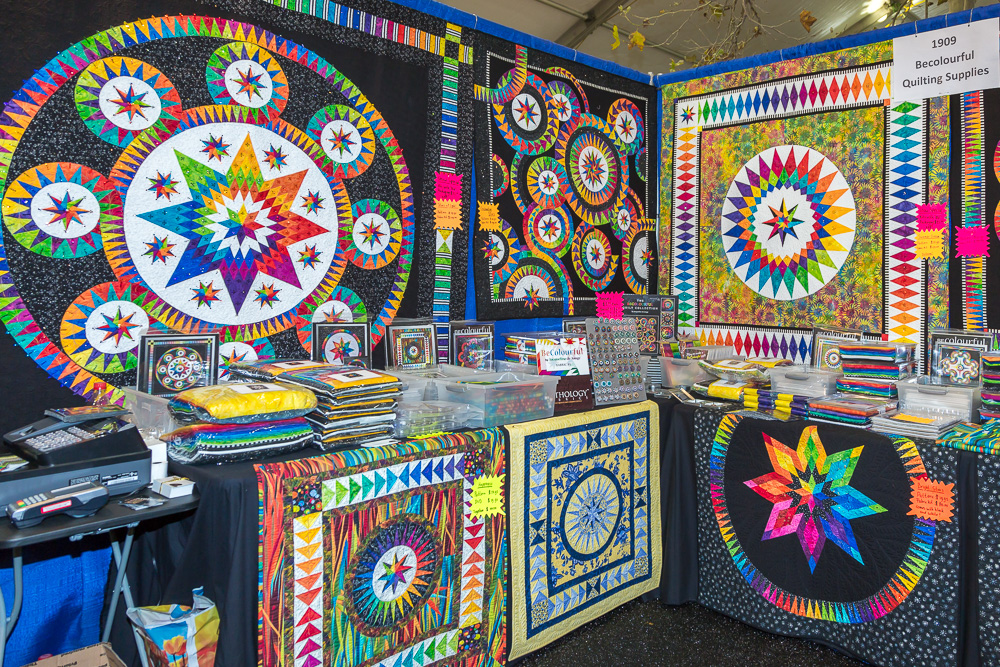 The last family member to join BeColourful was Jacqueline and Bridget's brother, Harm de Jonge. At first, he handled the financial aspects of the company. Then, Harm started his own company, BeColourful Quilting Supplies, which sells the beautiful fabric kits BeColourful is known for. Harm is responsible for moving BeColourful to the United States in 2007.
BeColourful and the de Jonge family weren't the only Netherlands visitors at Road 2015. Alette Wiersema also journeyed all the way from the Netherlands.  She came to Road 2015 with her sister, Jolee Johnson, who lives in Claremont, California.
[caption id="attachment_3298" align="aligncenter" width="591"]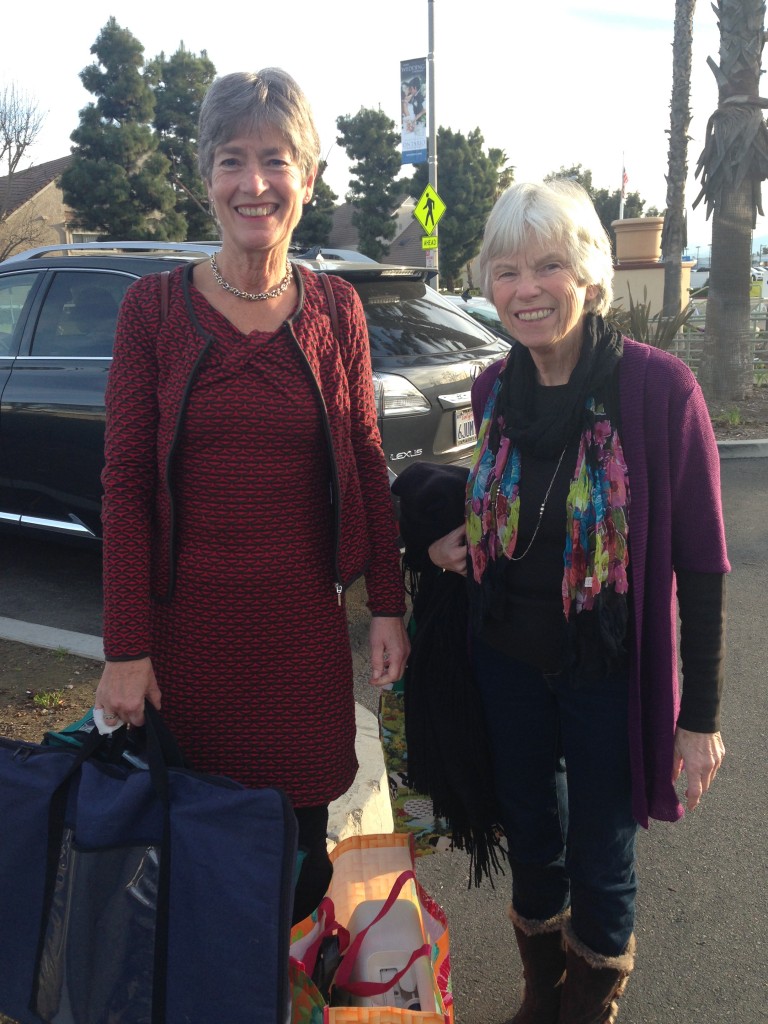 Alette Wiersema (l) and Jolee Johnson (r)[/caption]
Together, they have attended Road for 10 years and have taken classes for the past seven years. "I participate each year as a white glove volunteer so that Alette can register for her classes early. That way she is assured of her selection and then she can make her travel plans," said Jolee. Alette, who has been quilting since 1990, says coming to Road is well worth the travel expense. She remarked, "Road is wonderful."   
Note: Early registration is now taking place for Road 2015 volunteers. If you are interested in being a "Roadie" volunteer for Road 2016, and take advantage of early registration for 2017 classes, please visit our website for more information.       
]]>
Tags: BeColourful, Delft, Netherlands, Road to California