<![CDATA[
Hiroko Miyama creates beautiful, award winning quilts from her home in Tokyo, Japan.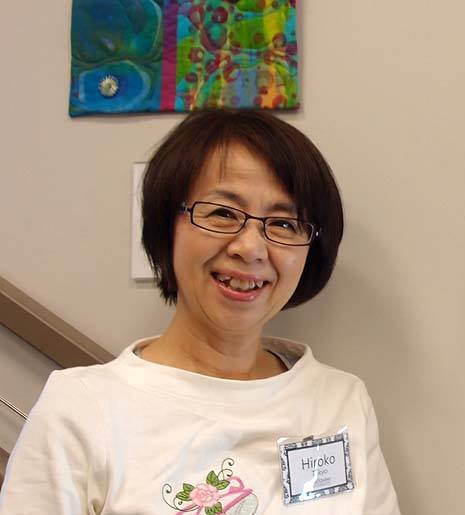 She says that she was a "born handicraft maker." When her younger son entered elementary school, Hiroko thought it was a good time to start something new. At that time, hand quilting was just getting popular in Japan and she thought, this was it! After she began hand quilting, she stopped doing her other handicrafts like knitting, dress making and embroidering. Hiroko confesses that she has been "addicted to machine quilting for 8 years." Most of Hiroko's designs are her interpretations of beautiful scenery around Nagano, Japan, and of flowers and fairy tales. Recently, her husband Mosanobu Miyama, has collaborated on some of her designs. At Road 2017, Hiroko won first place in the Art Human Image category for her quilt,
Lily
. Hiroko received $1,000 from sponsor, Maywood Studio/EE Schenck Company for her winning entry.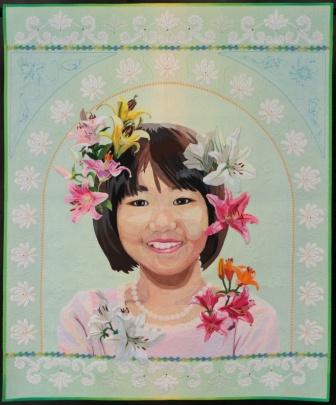 For this piece, Hiroko wanted to depict her granddaughter Natsumi as an elegant lady when she came to visit her cottage. Hiroko remarked that the resulting snow tanned face on Natsumi was not her original intention but that it didn't hinder the results. It took 4 months (or about 800 hours) for Hiroko to make and quilt
Lily
. This project challenged Hiroko to harmonize the quilt with her original machine embroidery. She designs, "punches," (creates the embroidery data) and then does the actual embroidery. Hiroko reported that "300 hours were required for embroidery only." When she heard she had won, "I and my husband celebrated by drinking a couple of mug of beer." They travelled from Japan to see the quilt at Road 2017. "I really enjoyed the show." What did Hiroko do with her prize money? "I bought fabrics and threads, of course!" For the near future, Hiroko plans on having Lily displayed at AQS Quiltweek in Grand Rapid and then on to Fall Paducah. Congratulations, Hiroko, on another winning design. ]]>
Tags: Award Winning Quilter, Award Winning Quilts, Hiroko Miyama, Japanese Quilter