<![CDATA[
Deb Granger is all about patriotism and giving back.
She and her husband, Duane, own Freedom Star United, a quilt supply company featuring military and patriotic quilt fabric, kits, and patterns. They started their company in 2008 after she had lost her job. She knew she wanted her next venture to be something that "would make a difference."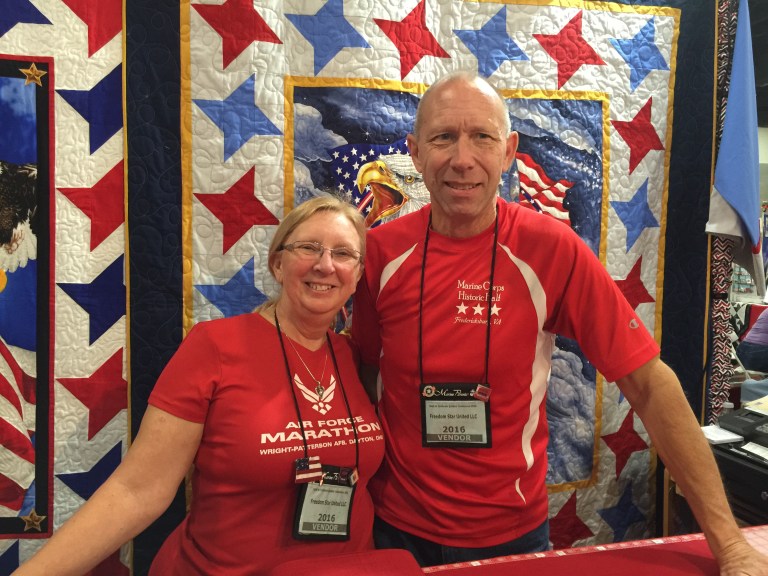 Why a military and patriotic theme? Because two of the Granger's sons and one daughter-in-law have served in the Marines. In fact, Deb made her first quilt for one of her sons during his first deployment. Says Deb, "Our hearts are with the military." Michigan residents for the past 25 years, the Grangers are on the road most of the time, attending 30-35 quilt shows a year. "Road to California is our favorite," said Deb. "The people are great." Wherever they go, Deb and Duane are on the lookout for a veteran to give a patriotic quilt to. When they attended Road to California 2016, they resented a quilt to then 88-year-old Morrie Hegg from Apple Valley, California. The Grangers learned that Mr. Hegg was a World War II veteran, having served in the 11th Air Force Army Air Corp in Alaska. He came to Road 2016 with his wife and daughter who are both quilters.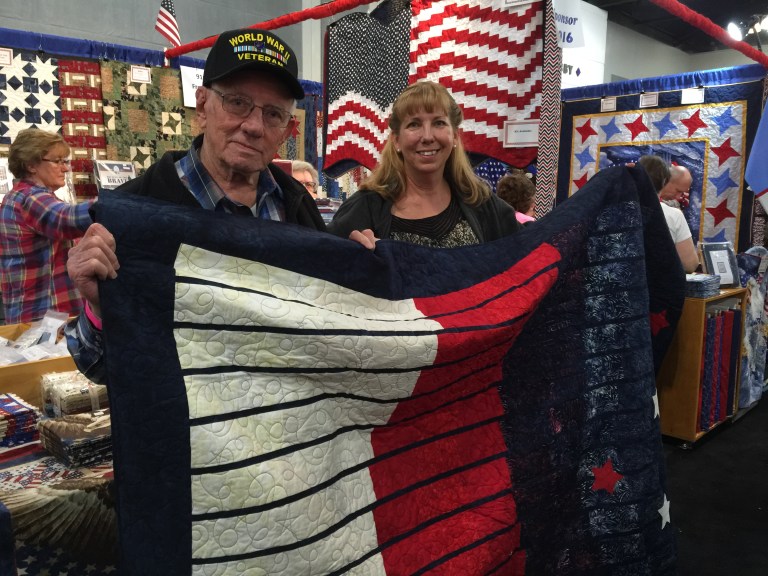 Besides having a vendor booth, Deb will also be teaching a class on Monday:
1006C   Sewing Tool Caddy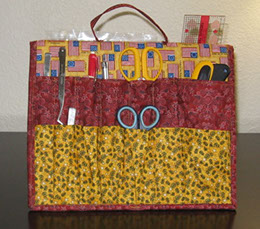 One of Road 2018's "non-quilting" classes.
Sewing machines for the class will be provided by Bernina. Deb says she enjoys teaching and the "one on one time I spend with each of my students." She believes her students will gain "confidence" if "they are willing to try." Her word of sewing advice to her students? "Take your time." When Deb isn't teaching or working in her vendor booth, she likes to spend time with her grandkids, bake, and run in half marathons. We hope our guests will run right over to
Freedom Star United's
booth for an added boost of patriotism during Road 2018. To learn more about Deb and
Freedom Star United,
please visit their
website
. ]]>
Tags: Deb Granger, Freedom Star United, Military Fabric, Patriotic Fabric, Quilt Class, Quilt Teacher, Sewing Tool Caddy Class