<![CDATA[One of the features that sets Road to California apart is that for the past 22 years, it has been a family owned and operated show. Purchased by Carolyn Reese in 1996, it began with just a few classes and through Carolyn's vision, has become what it is known for today: a week long premiere quilt show hosting over 39,000 visitors from all over the world who come to see the hundreds of quilts on display, take classes taught by experts in the quilt and fiber art world, and visit over 225 nationally and internationally known vendors. This past year saw Carolyn retire from Road and the show acquire new Reese leadership. Road's new owner is Matt Reese, Carolyn's grandson and someone very familiar with what makes Road to California the special venue that it is. Through the years, Matt has held many different positions at Road.  He started out doing "go-for-it" work: moving teacher equipment from the storage rooms to the classrooms and back as well as handling other functions during the week of the show. In February 2008, Matt was hired to help with the logistical planning of the show which gave him the opportunity to get his hands in just about everything. After he graduated from California State University- Long Beach, Matt was promoted to show manager and worked full time at Road while attending and graduating from the University of LaVerne Law School.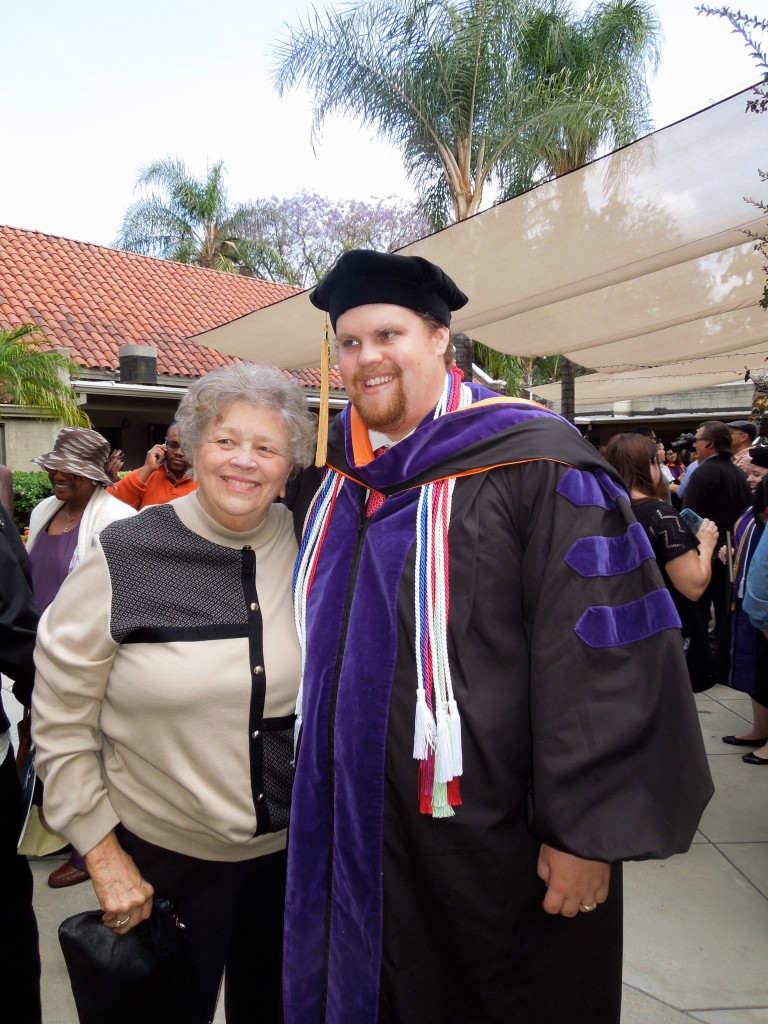 Why did this young husband and father decide to purchase a quilt show? Explains Matt, "I am a fourth-generation small business owner. It's in my blood to be in business. I was facing a decision of stability for the future of my family as to whether I was going to continue at Road, or leave to join the legal profession. I knew my grandmother was getting older and whatever uncertainty may occur if something were to happen to her, left me in a position where I would not be able to offer stability to my family. Therefore, my wife and I decided the easiest solution– and the one that I preferred the most — was to purchase Road." Of course, continuing to produce a top-quality quilt show is Matt's highest priority. He is currently working on a couple of new and exciting ideas that will ensure that Road's attendees continue to have the best possible experience. Additionally, Matt hopes these changes will have a positive influence throughout the quilting industry. During Road 2018, Matt will be directing his staff, ensuring a smooth operation without micromanaging. Guests will be able to see him at a couple of the larger events like Party Time and the Trunk Show with Jenny Doan. Matt says he will know right away if he's done a good job planning for this year's show: the office will be quiet but the floor will be buzzing with activity. Matt wants to assure Road's guests that the familiar Reese faces will still be actively helping at the show. A cousin is still coming to be the night manager. His uncle Darrell will still be managing the daunting task of all the equipment and his Dad, Mike, will be up in the office. The Road booth will still be staffed by Matt's mom and aunt and other cousins still living local will be involved and working the show. Guests will even see Matt's wife Jen. She handles the contest quilt unpacking and shipping program. The only Reese not with a job currently is four-month-old Braden but Matt is confident they will find one for him as time goes on!!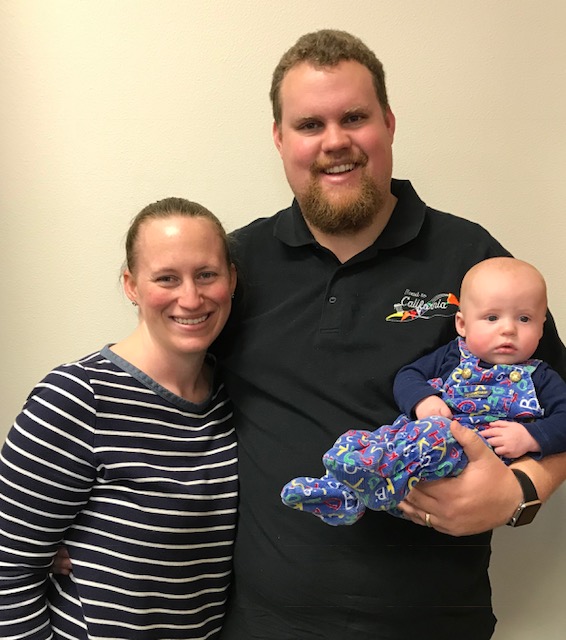 After being in the business for so many years, Matt says he genuinely "loves all quilts" and feels that "they all have an important place in quilting." He has quite the collection of Egyptian Tentmaker quilts and is starting to amass a collection of artistic miniatures. Matt has also started to think about collecting some antique quilts as well.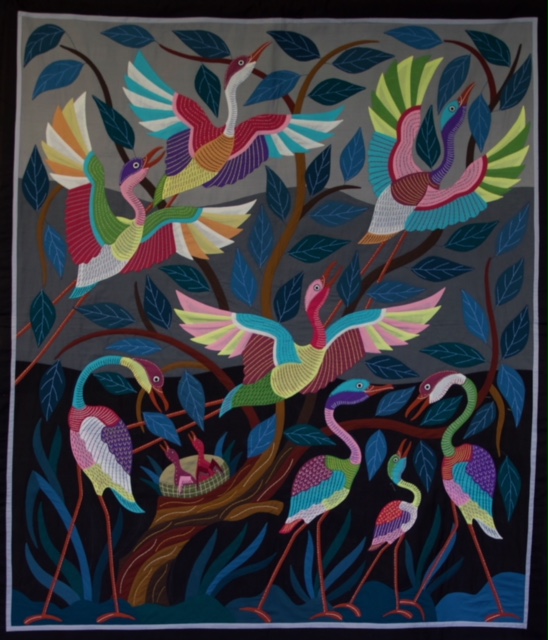 Through the years, he has had some wonderful gifted quilts given to him. One that stands out is from the ladies of Sew Kind of Wonderful. They presented Matt with a small, modern wall hanging last year which has become one of his favorites because "the quilting is fantastic and the color scheme perfectly matches my house."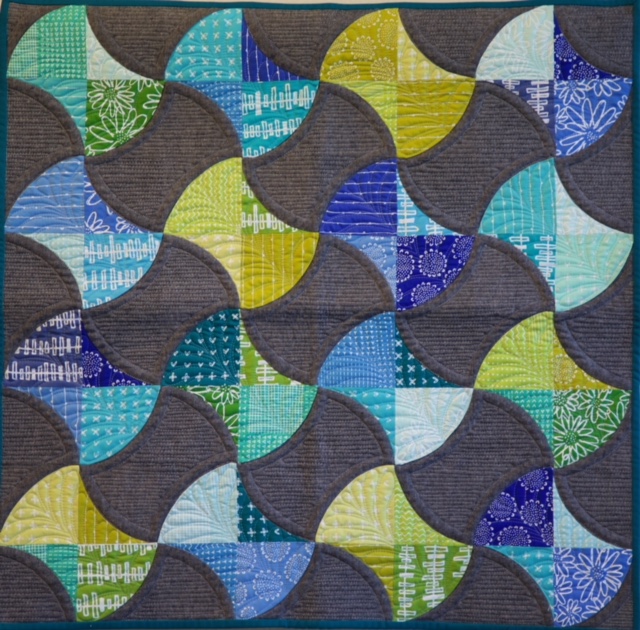 While Road 2018 is just a month away, Matt is already looking forward to 2019 and beyond.  As Matt explains, "It takes between 18-24 months to fully plan and prepare for an event. We pride ourselves on covering details that some other shows aren't able to cover. A lot of our special touch comes from the lessons I learned from Carolyn's travel as a vendor oh so long ago." Join us in welcoming Matt Reese, Road's new owner, who is bringing a new generation of leadership to the world class event that has become Road to California.]]>
Tags: Carolyn Reese, Eqyptian Tentmakers, Matt Reese, Quilt Show, Reese Family, Sew Kind of Wonderful