<![CDATA[Founded in 1998, The Beach Cities Quilters Guild isn't really near any Orange County Beach. It's 240 members actually meet inland in Mission Viejo. Besides hosting terrific guest speakers at their meetings, the guild also has two main priorities: its philanthropy outreach and its biennial quilt show.
Past President Sherri Peltier remarked that their guild "gives so much." Anywhere from 60 – 100 quilts are donated each month to military bases in San Diego for their military mother baby showers. Each prospective mother and her yet-to-be born baby receive a quilts at these events.  Another popular philanthropy is Quilts of Valor. In 2017, the guild donated 1,500 quilts to this organization. The quilts are presented to the soldiers as they get off the airplane and each soldier gets to pick which quilt he or she wants. New member Jeanette Floyd joined the guild last year and is a new quilter. She became interested in the guild through their philanthropy work, particularly the Angel Baby project. Guild members sew diaper, hat and blanket sets. One set goes to the mother as a keepsake and the other set is buried with the baby. A new philanthropy the guild has just formed a partnership with is the National Institute of Health in Bethseda, Maryland. The Institute treats children with rare diseases. The guild became familiar with the Institute's work because Sherri's granddaughter is treated there. Guild members are working on making teddy bears for the patients. FantaSea of Quilts is the theme for the Beach City Quilters Guild Quilt Show and Auction which is being held June 2-3 at the Soka University Gymnasium in Aliso Viejo. Their Opportunity Quilt that will be given away at the show, Sunshine, Lollipops and Rainbows.  The guild reports that this "stunning" quilt has had so many wonderful comments as it has traveled to other guilds and was a huge hit at Road to California.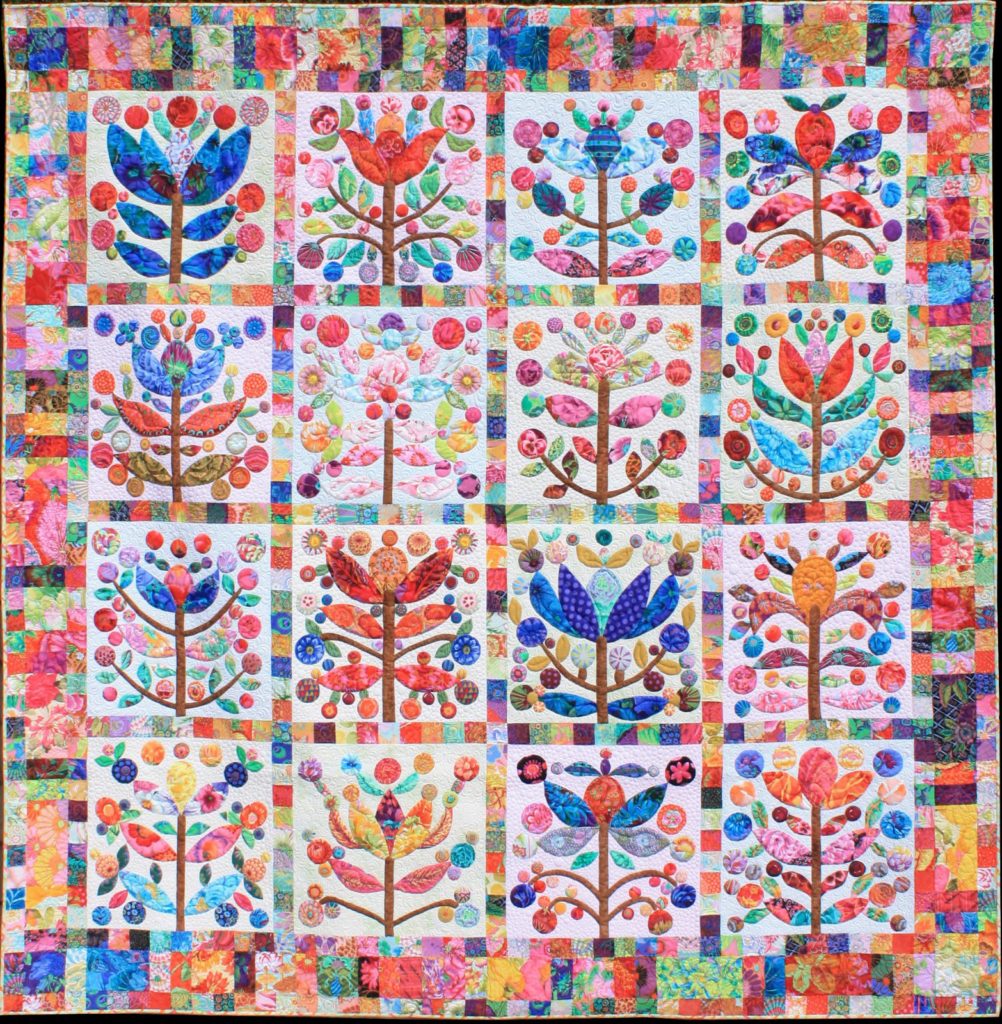 One of the guilds that hosted the quilt was the Friendship Square Quilt Guild in March. It was Beach City's fifth time attending their show. They appreciated the opportunity FSQG gave them to share Sunshine, Lollipops and Rainbows." Quilt Guilds have a goal to support each other and share the tradition of quilting especially to a new generation of fabric artists," said member Elaine.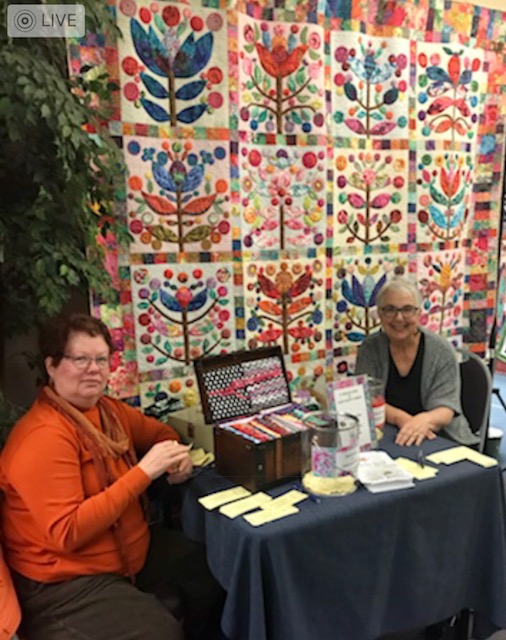 Sunshine, Lollipops and Rainbows was made with Kaffe Fassett Fabrics. Sixteen hand applique quilters made the blocks and Sherri Peltier put it together. The quilting was done by Cecelia Quilts in Orange County, California.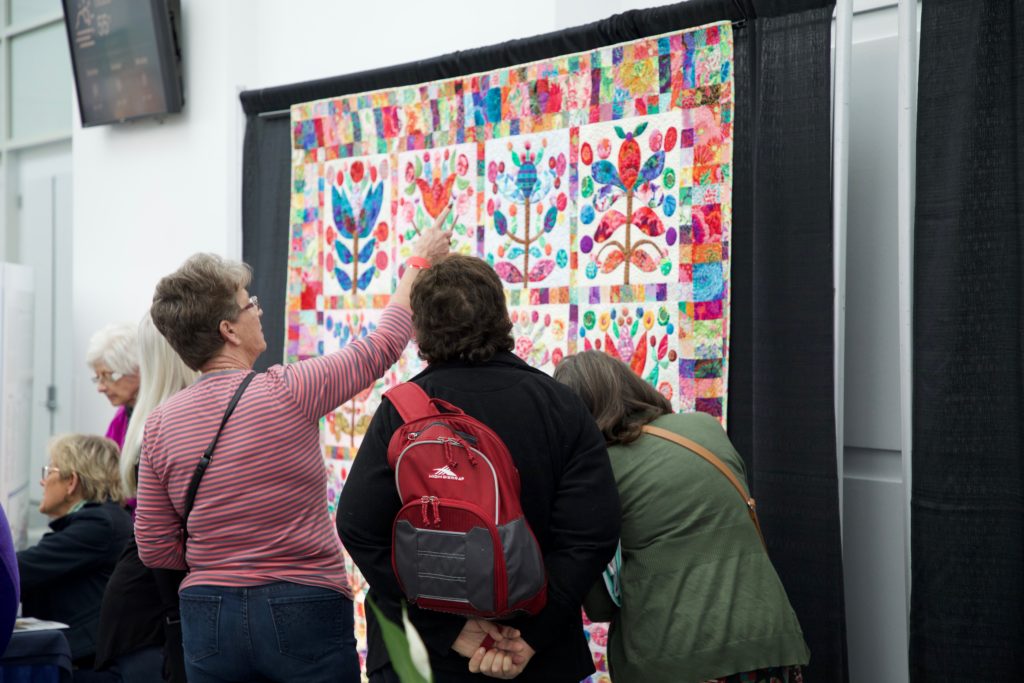 To learn more about the guild and their quilt show, visit their website.    ]]>
Tags: Beach Cities Quilters Guild, Kaffe Fassett Fabrics, Opportunity Quilt, Quilt Guild, Quilt Show