<![CDATA[More and more men quilters -- of all ages--are coming to Road to California's quilt show.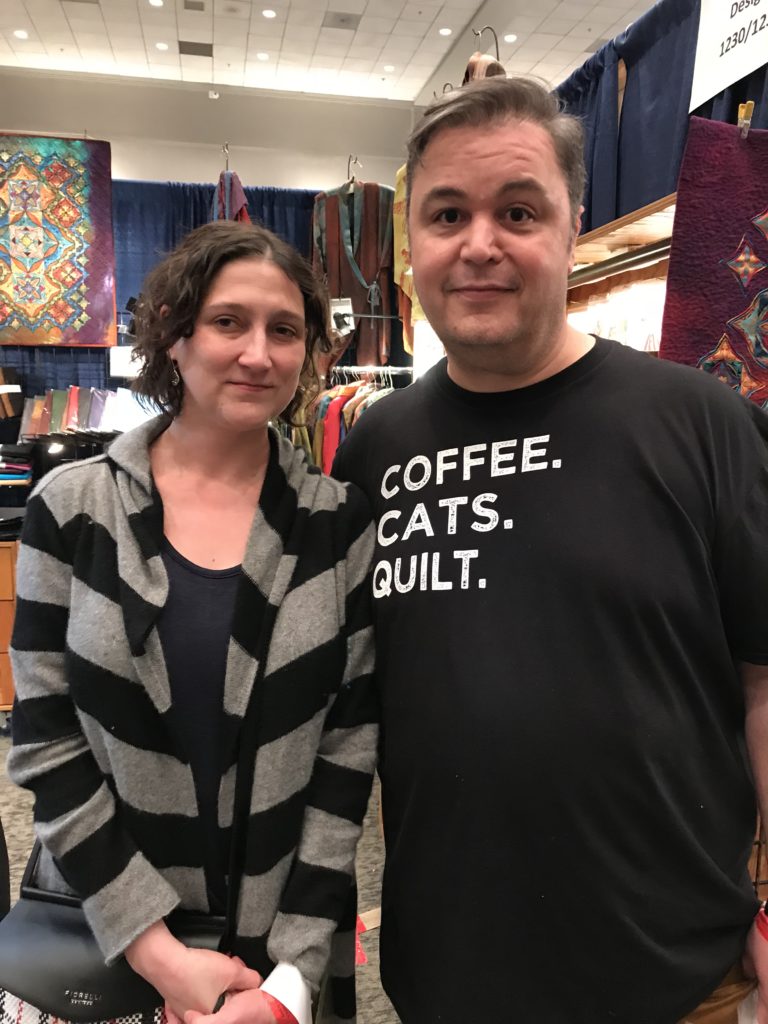 Karl is the quilter in the family. He has been quilting for over 21 years. When his wife, Elizabeth, first met him, she thought Karl had "an interesting hobby." How did Karl start quilting? He dated a girl whose mom owned a quilt store.  He and another friend thought it was interesting and wanted to learn how to quilt, so they took a class at the store and he's been quilting ever since. A lawyer by profession, Karl likes to make quilts that are "traditional but complicated with lots of small pieces." Elizabeth noted, "The stuff he makes is beautiful." Karl belongs to a mini-group of 10 quilters, Friendship Stars, on the west side of Los Angeles. They like to make charity quilts for Los Angeles area charities. A fun fact: Karl won Best First Time Entry in the Hoffman Challenge in the early 2000's. Elizabeth and Karl have been attending Road to California for 10 years. They think it is an "awesome show" and like looking at all the new gadgets, tools, and rulers.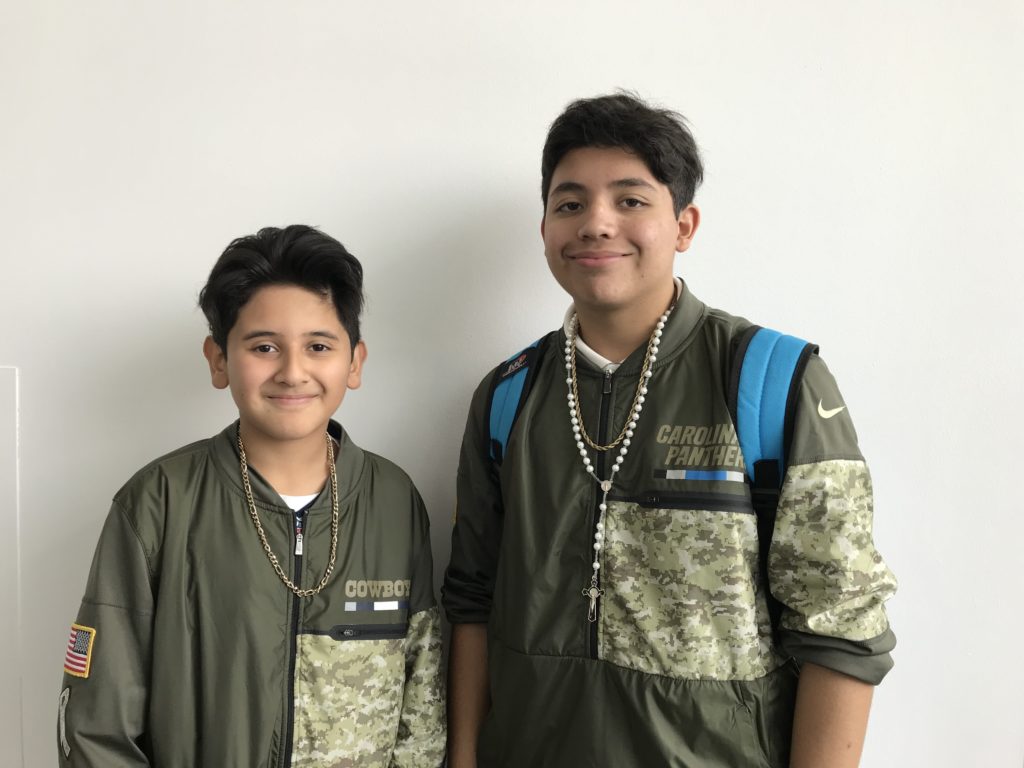 Nicholas (13)  and Matthew (16) are men quilters in training. The learned how to quilt from Matthew's mom/Nicholas's aunt. She bought Matthew a Featherweight machine to use for his quilting. Nicholas enjoys quilting as an art form and likes the creative aspect of quilting. Matthew likes experimenting with different designs. Road 2018 was their fourth visit. Matthew is a big Eleanor Burns fan and always seeks her out when she is at the quilt show.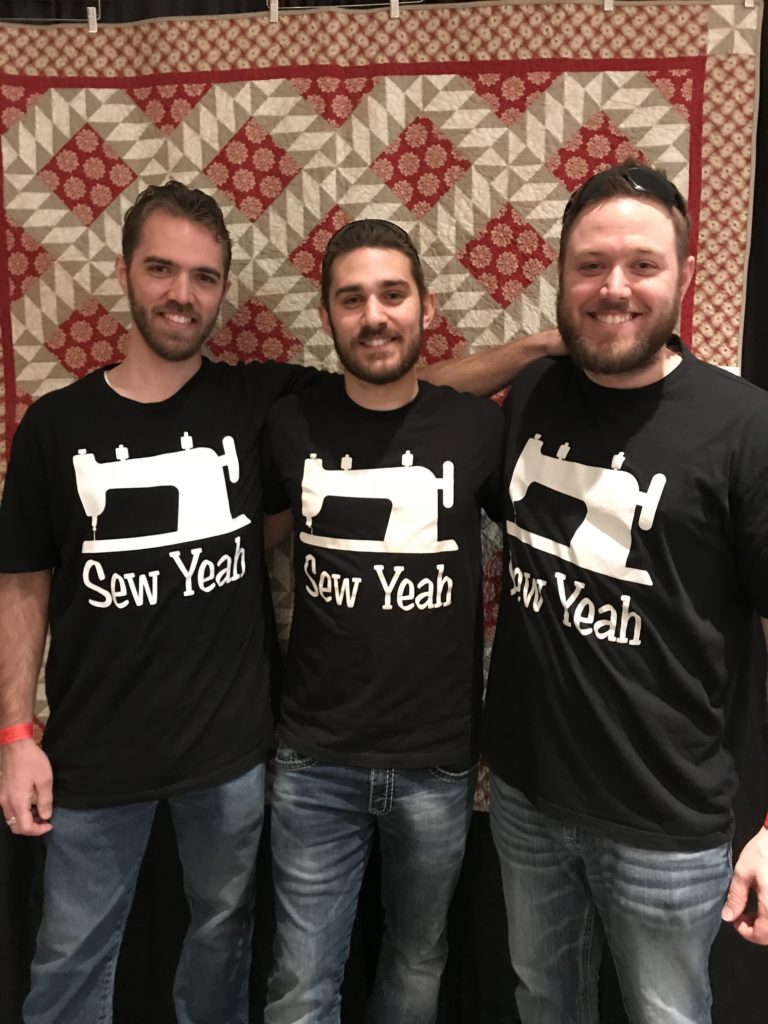 Men quilters also own quilt stores!! Brothers Teancum, Brodie and Zach are from Las Vegas and opened their quilt store in 2016 in Northwest Las Vegas. Why did they begin this unusual business venture? Prior to the 2008 recession, Las Vegas had 10-15 quilt shops. All but two closed during the recession. Because so many quilters were left with limited quilt store options, the boys felt they had a great opportunity to offer a new kind of quilting service to the area.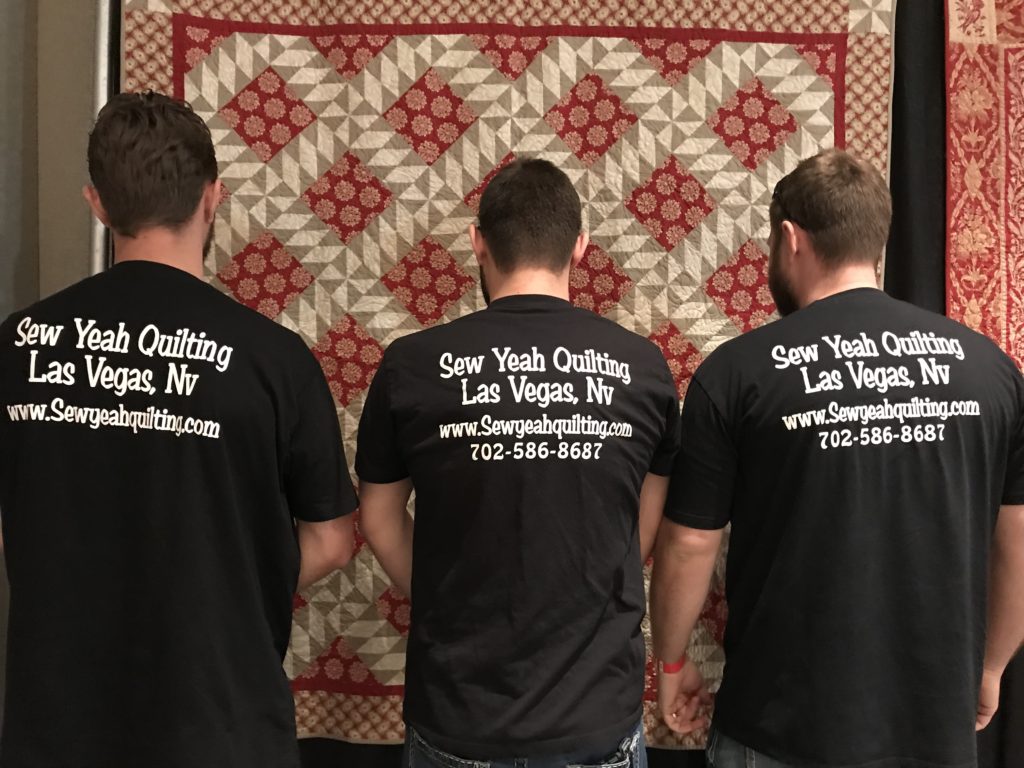 Their store boasts over 10,000 bolts of fabric, different nationally known teachers offering classes each month, an online shopping site, and quality customer service. Being in Las Vegas and close to Interstate Highway 15, the brothers have met customers from all over the world. The brothers added, "Our store is more than just shopping. It is an 'experience.'"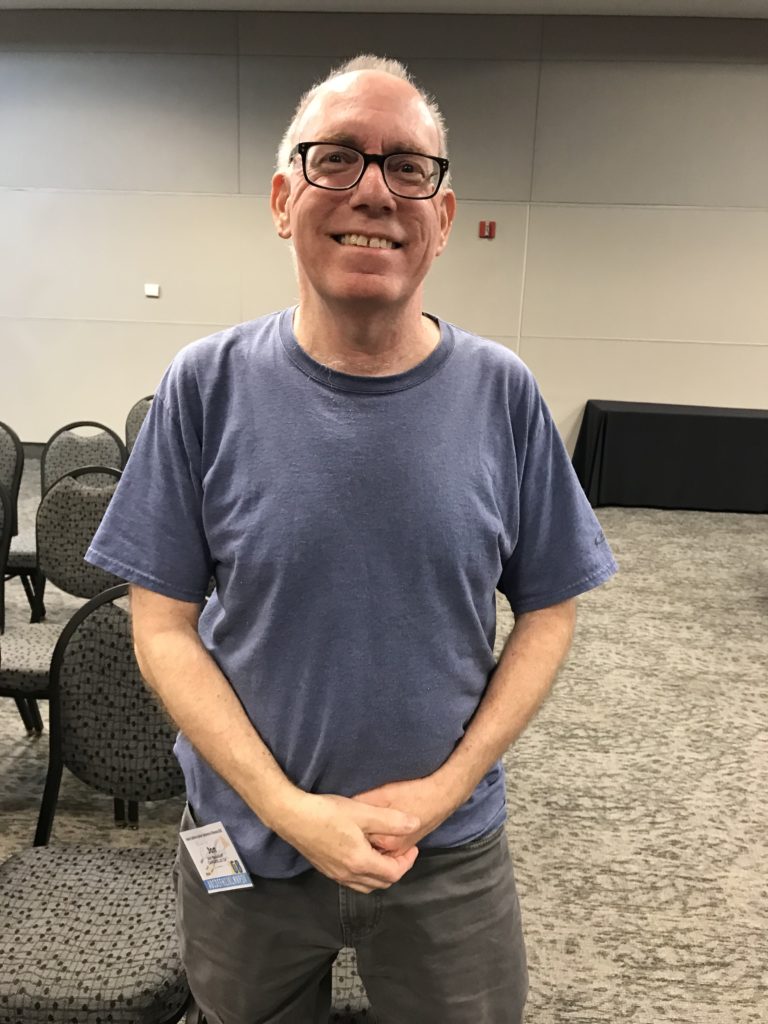 Jon Russikoff is new to the men quilters tribe; he started quilting a little over a year ago. A family tragedy brought him to quilting. He was looking for an outlet to find comfort and happened upon a quilt store and decided to go "whole hog." He never sewed before so his first purchase was a sewing machine. After six months, he bought another one!! During the past year, Jon has taken 12 classes at various locations. He says, "I am eager to learn."  He loves piecing—designing and the geometry — and enjoys the community he has found at his local Joanne's store.  Road 2018 was his first time at the quilt show. He liked meeting people, learning techniques and see all the fabric art. Are you a men quilter too? Do you know any men quilters? ]]>
Tags: Men Quilters, Quilt Show, Quilter Stories, Road to California, Sew Yeah Quilting