This guide may look the same, but with Road@Home, there is one additional step to register. Please pay close attention to how to change your conference so registration appears!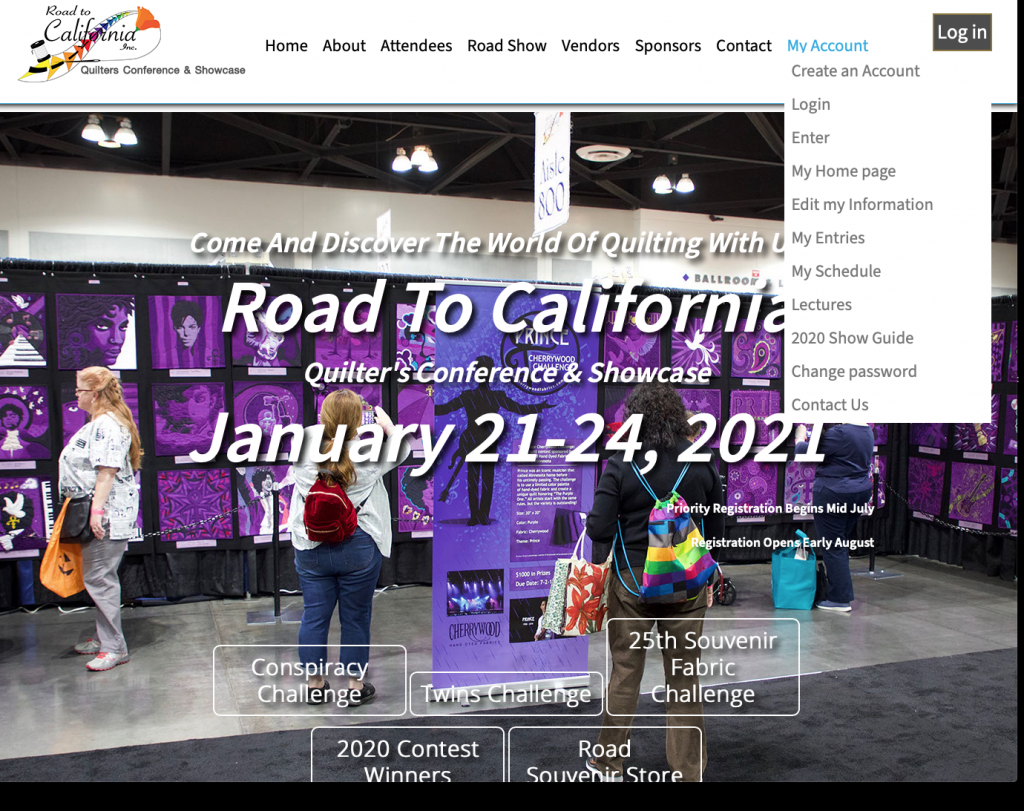 In the photo above you can see our main website at www.road2ca.com which now has a login button and a My Account tab.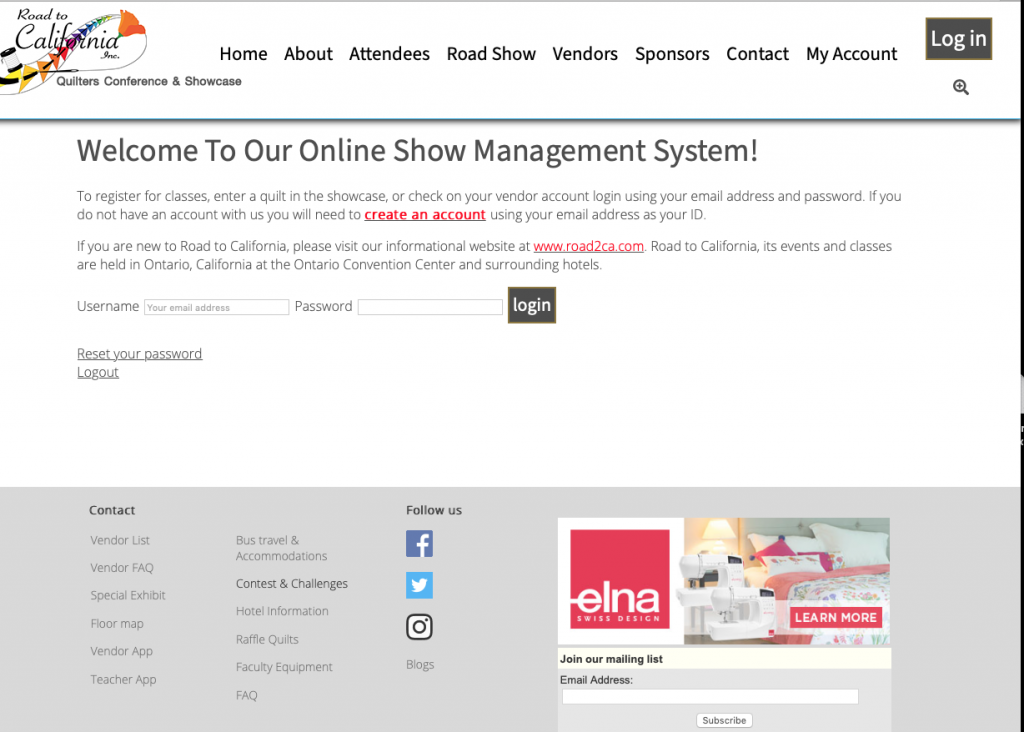 Here is the log in page where you can log into your account. You can also reset your password if you forgot it.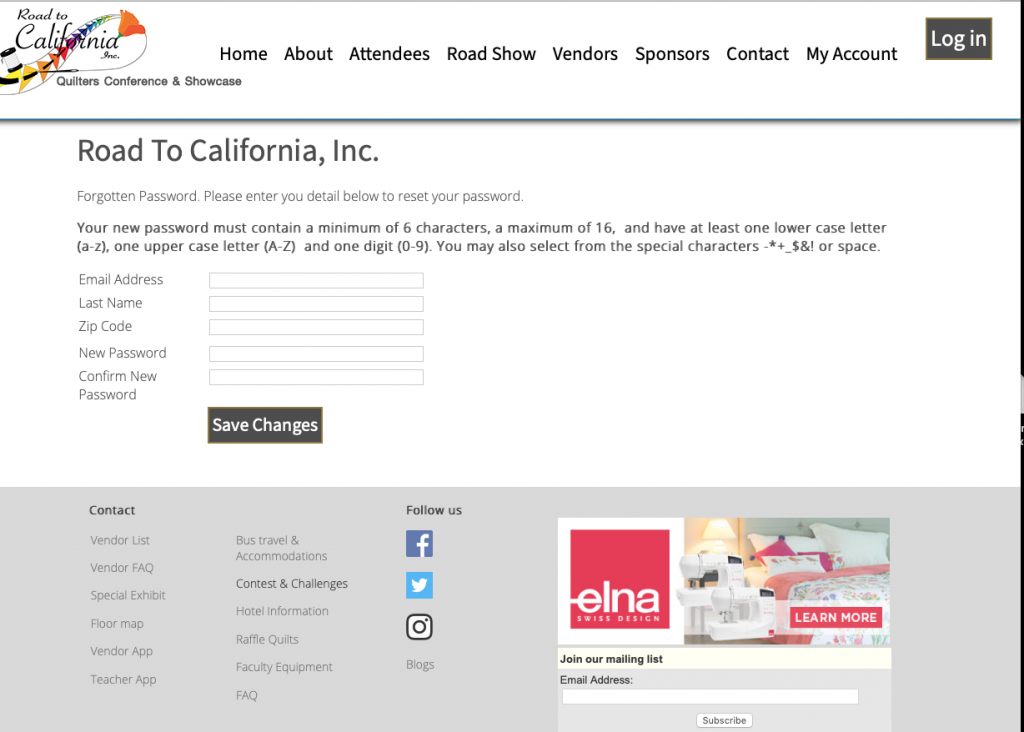 This is the reset password page where you can reset your password.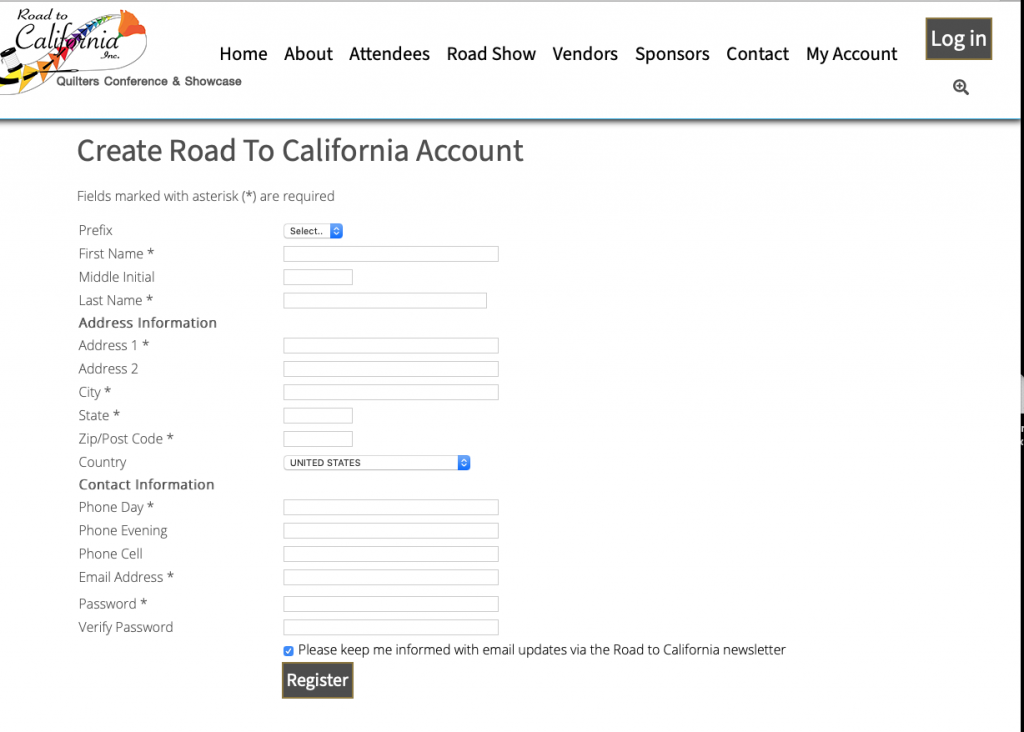 If you have never taken classes before you can create a new account. Please note: accounts must have a unique email address. If your friend wants to take a class with you, they need their own account to register for a class.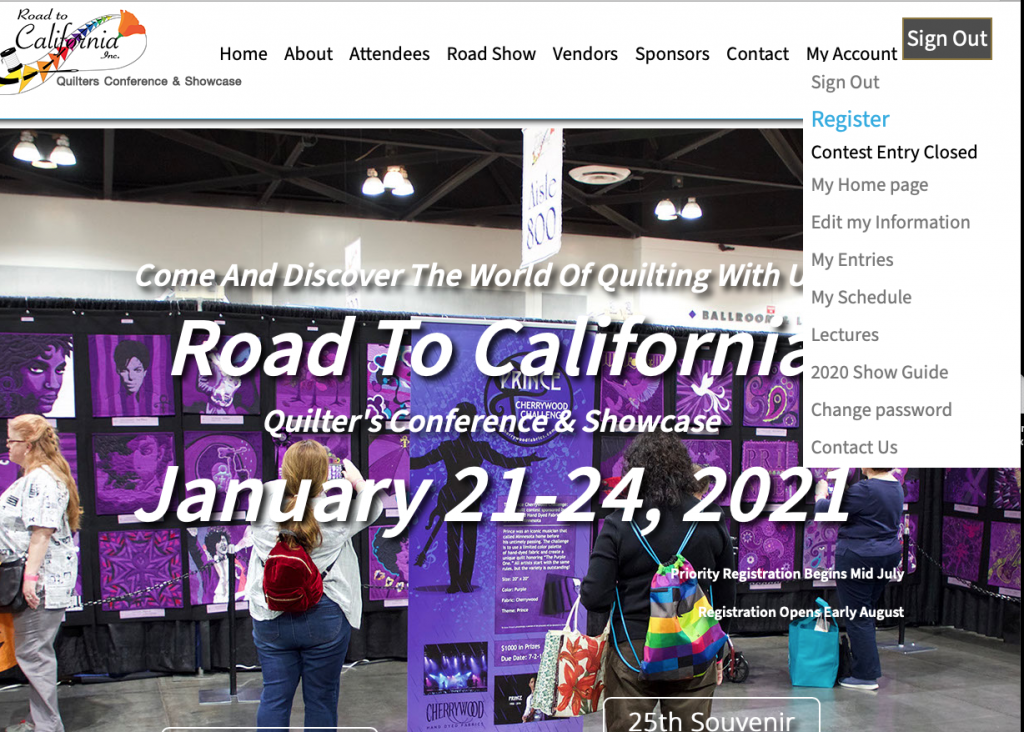 If you are trying to register on a mobile device or your computer screen is smaller you will not have the login button or the tabs at the top, but instead three bars in the right hand corner.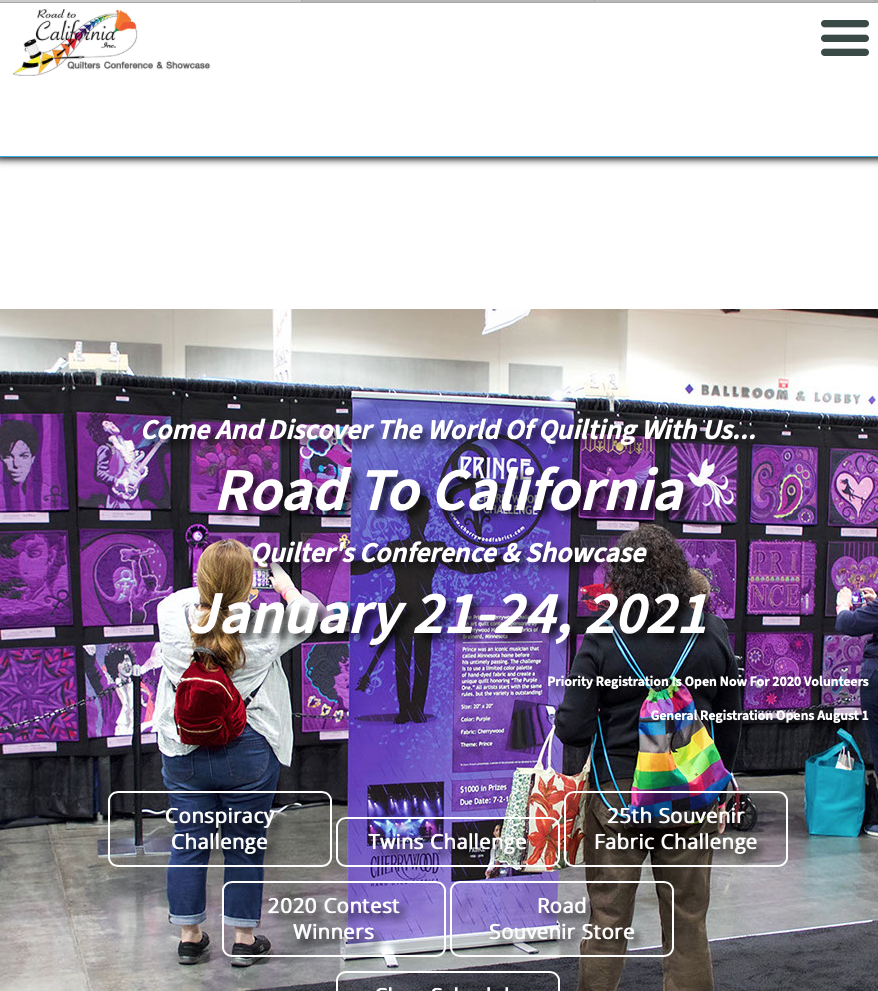 You will want to click on the three bars and you will receive a drop down menu where you can login.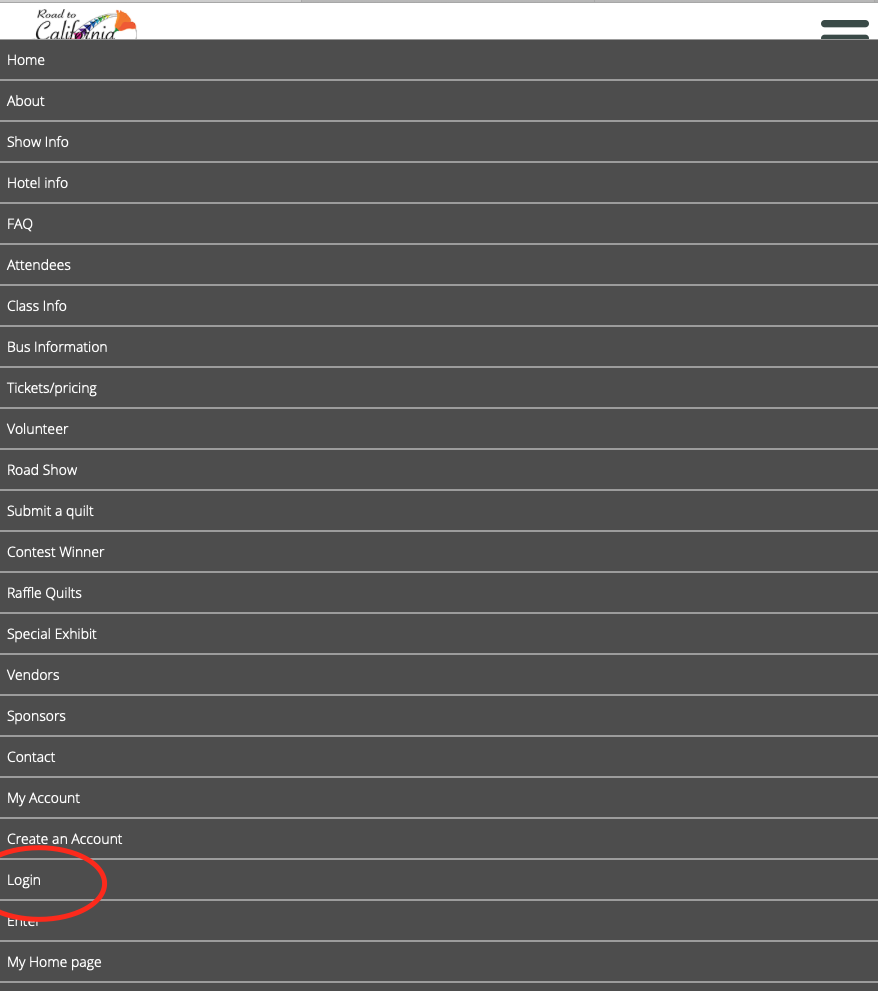 Now we need to make sure we are in the correct conference. Due to us postponing Road to California 2021. You can actually still register for the classes as they are postponed to 2022.
How to Change Your Conference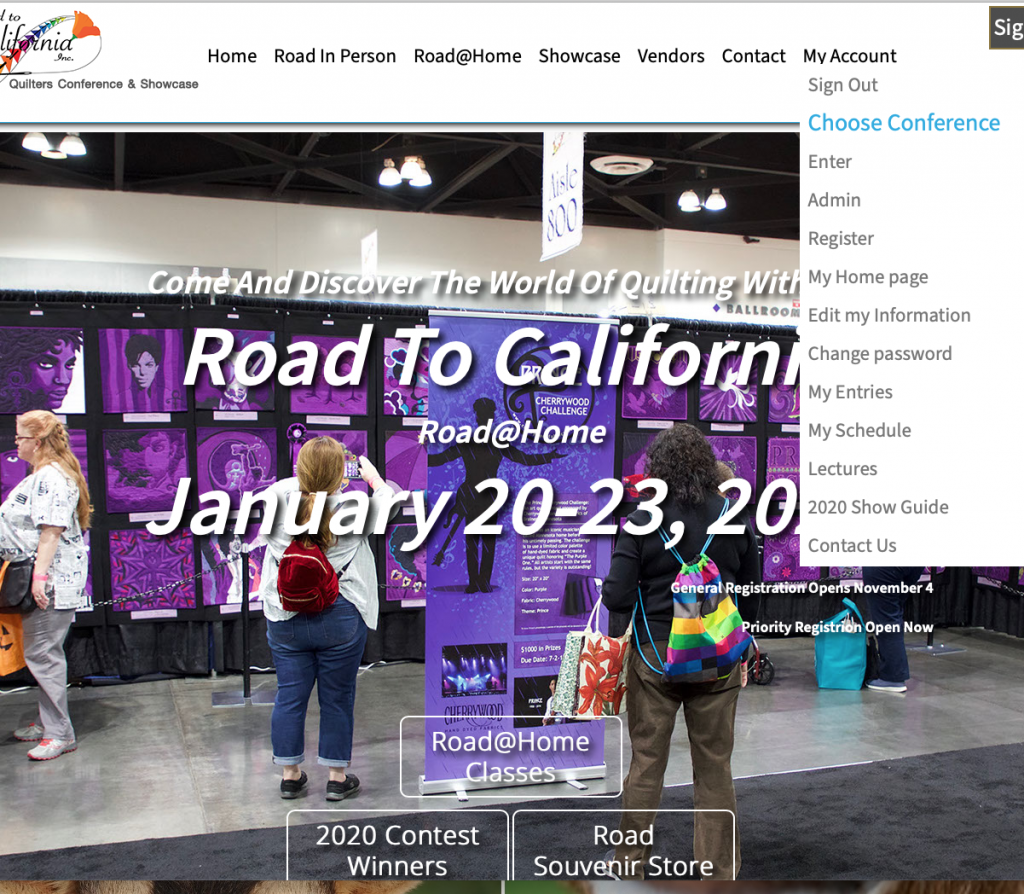 You want to make sure once you are on the Choose Conference page that your active conference is listed as Road@Home. If it is not you can change it using the drop down menu on the page.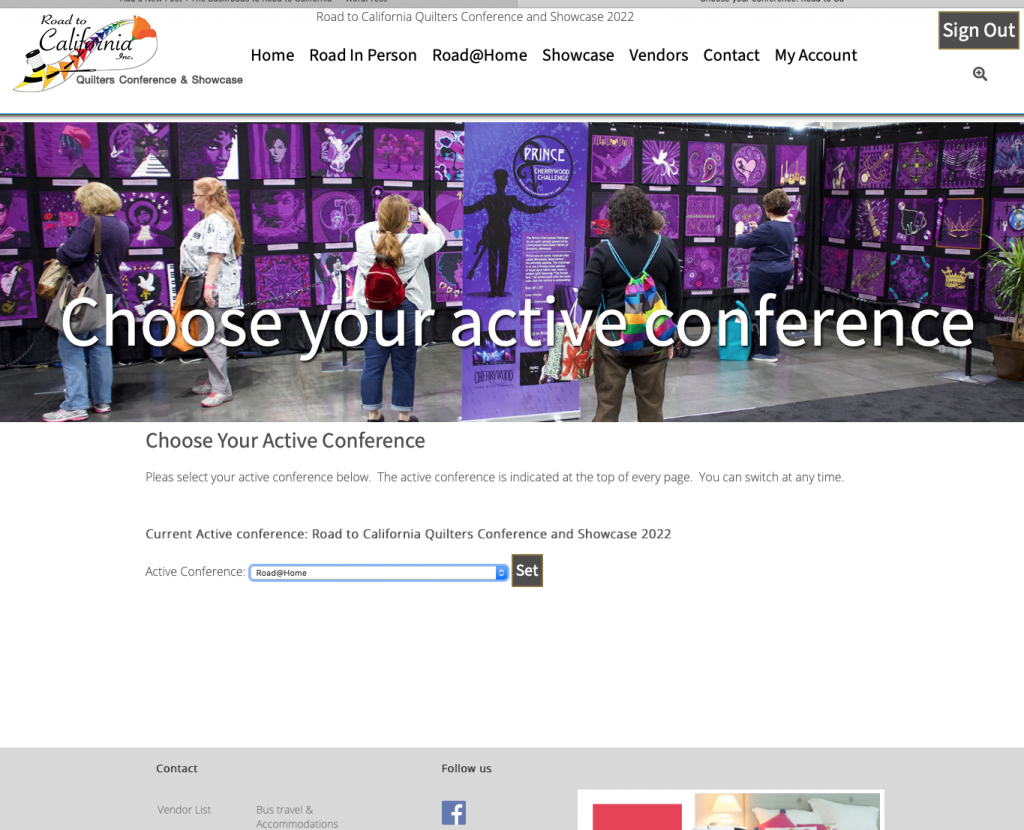 Now that you are logged into your account and in the correct conference you will use the My Account Tab to enter the Registration process by clicking Register.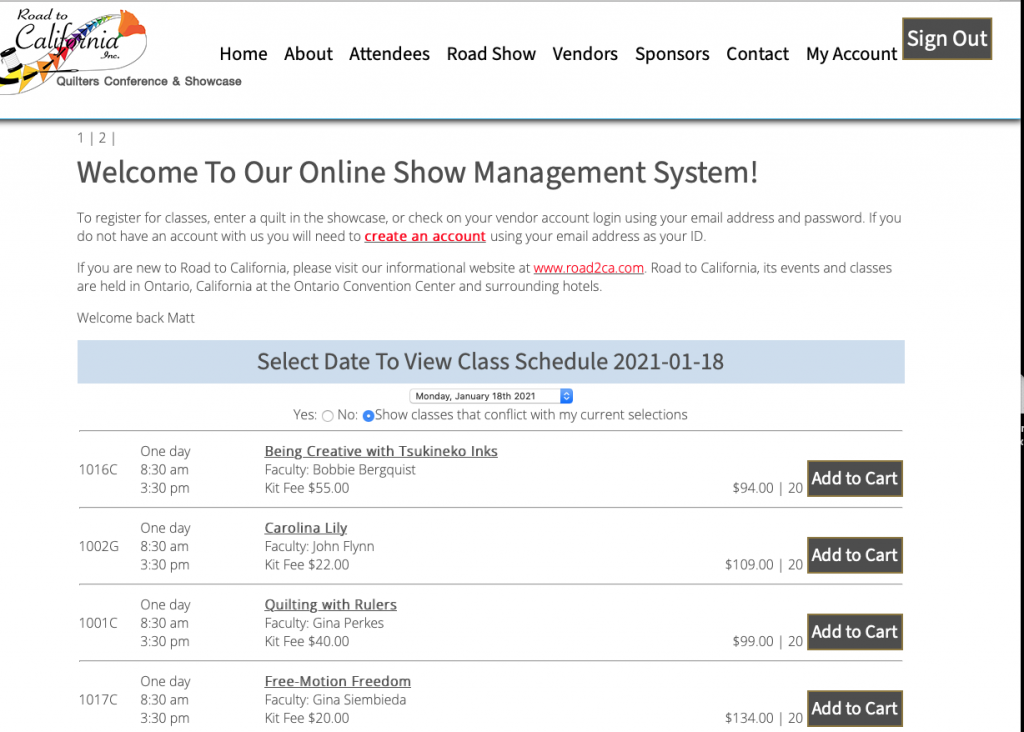 The Registration system is similar to how the old system is. You will click Add to Cart to add a class to your schedule and use the drop-down menu to travel between days. You can click the title of a class to go straight to that classes specific information page. Also, you will find a separate page for Volunteer Opportunities.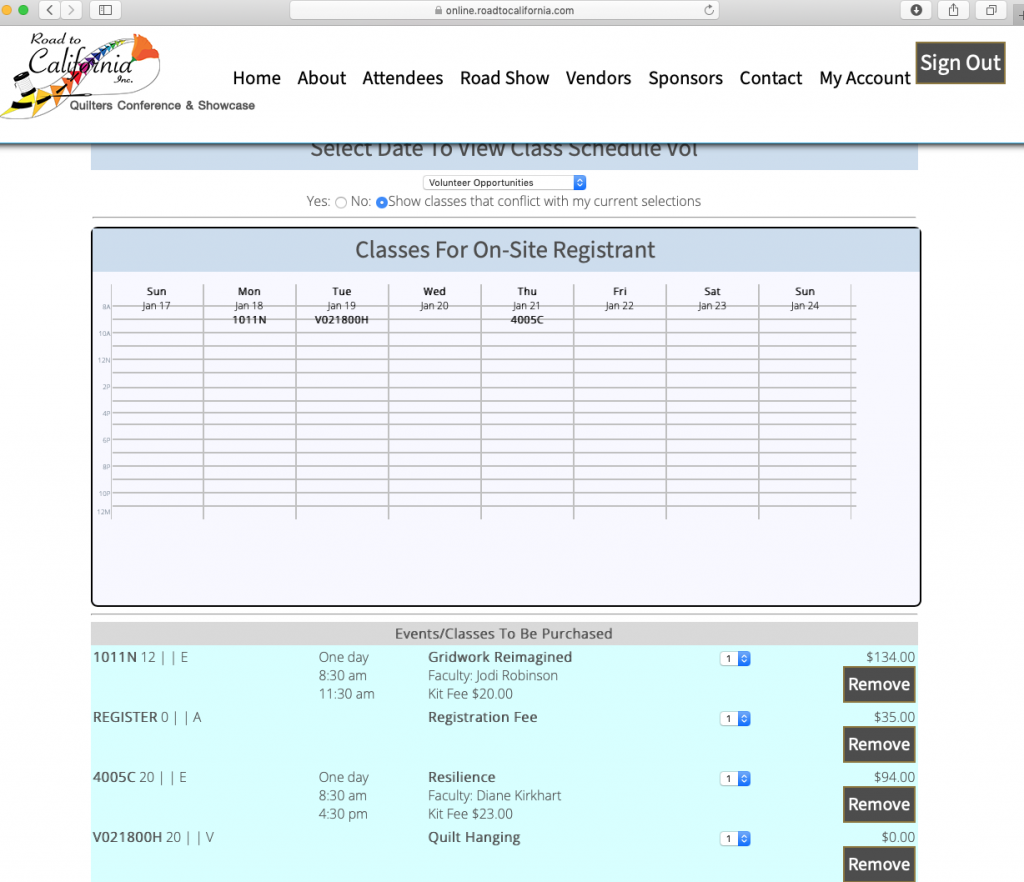 All of your classes and volunteer shifts will end up in your schedule as shown above with your Events/Classes to be Purchased below. The Registration Fee is only charged once and is added to your cart automatically.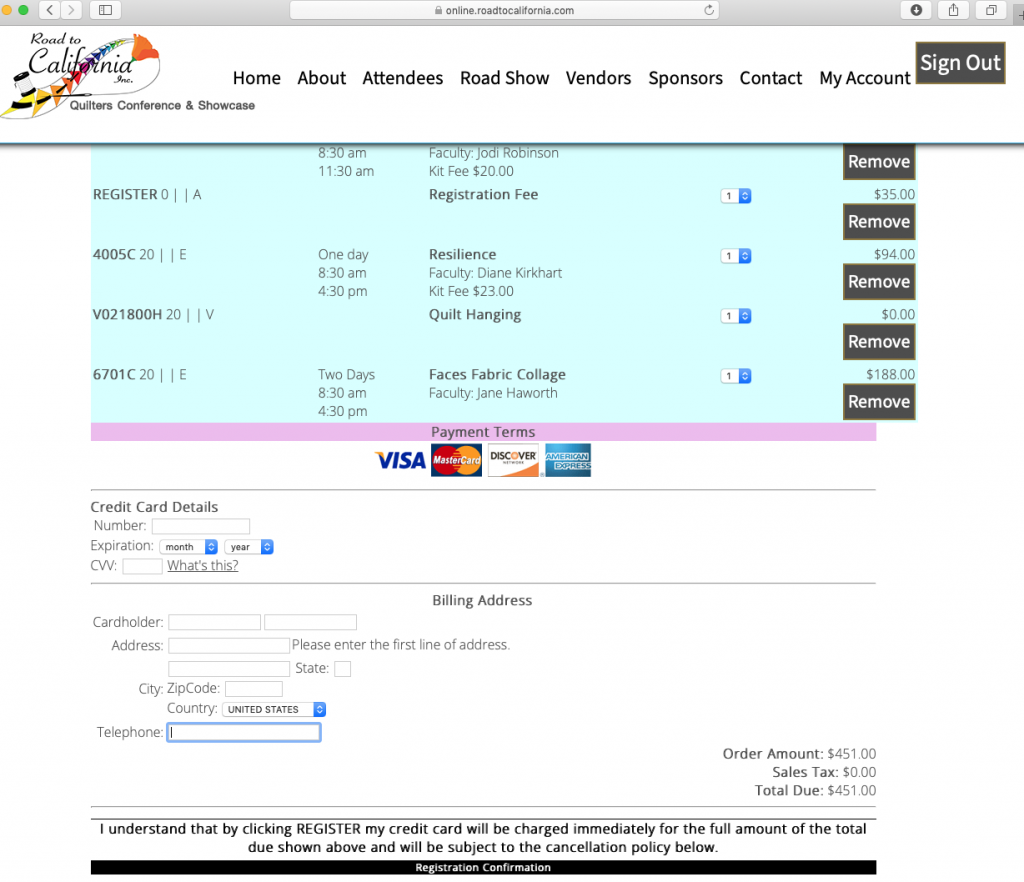 The last section is the payment section which will then lead into the Registration Confirmation section.
When you click the Register Button please only click it once and do not click the reload or back button on your browser, wait for the system to take you to the next step. By clicking it multiple times you are causing the system to record multiple error payments.
On the first day of general registration at 8 am we always suggest having the list of classes you want to take written down and that you prioritize registering for the class you want the most. Sadly, some classes can sell out quickly, but you can always add to the waitlist in case of an opening later.
If you have any questions about classes or the cancellation policy you can find them at https://online.roadtocalifornia.com/pageroad.php?ID=92.
Remember, General Registration begins November 3rd at 8 am PST for Road@Home.