Heather Kojan lives in Baltimore Maryland. In years past, she was a vendor at Road to California selling Japanese fabric. She was glad to be back with Road, teaching at Road@Home.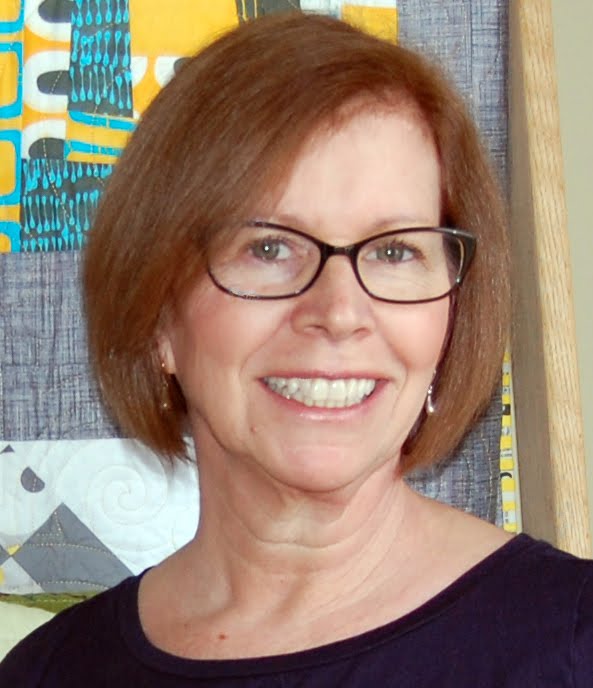 Heather Kojan's Quilting Journey
Heather started sewing garments in high school but didn't start quilting until her mid 20's. Her first quilt was an Eleanor Burns Quilt in a Day Log cabin in shades of mauve and dusty blue ("Very 80's!" Heather remembers.) She made a king-sized quilt because she had a king-sized bed. Heather says, "It never occurred to me to start with something small!"
Heather moved to Baltimore about 10 years ago and founded the Baltimore Modern Quilt Guild. It was the early days of modern quilting, so she was able to find her niche by introducing modern quilting to the traditional quilting world. A lot at first was "trial and error." Heather's motto: "Fake it 'til you make it!"

Heather does her quilting in 2 areas of her home. She created a classroom when the quilting world pivoted to Zoom lectures and classes. That's where she led her classes for Road@Home. She also has a large studio in her finished basement that is filled with fabric plus treasures that have been gifted to her from her quilty friends.
Heather Kojan and her Coronavirus Pivot
At the beginning of the pandemic, Heather was sewing at a furious pace, thinking, "Well, if I have all this time (which I thought might only last a few weeks) I may as well make good use of it. When it became apparent that it could last a bit longer, I slowed down a bit." She took some time to submit to some magazines. Then the magic of Zoom classes and lectures came about, and she's spent the past 8 months teaching and lecturing on-line.
What have been Heather's life lessons learned during the pandemic shut down? "Be flexible. Be prepared. Be generous."
Teaching During Road@Home
Prior to Raod@Home, Heather was looking forward to first, having "a good time." Second, she was hoping her students would "learn some techniques." And third, Heather was hoping that her students would "challenge themselves to stretch and grow."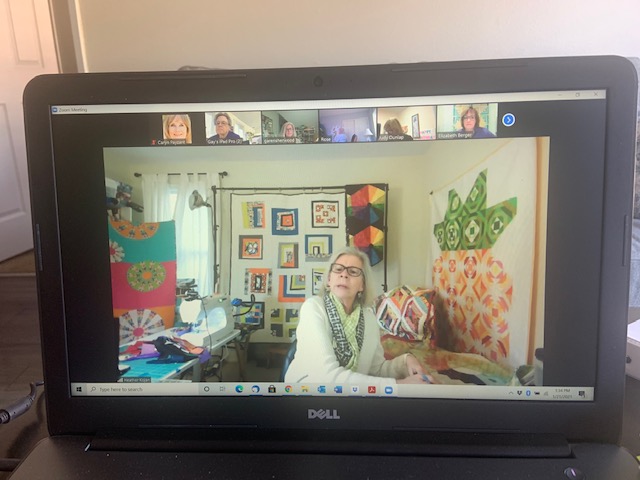 In any class Heather Kojan teaches, she especially enjoys fostering community. "Seeing friendships form and continue, passing on skills that I've had the good fortune to learn from others and recognizing that "aha!" moment when it happens."
One of Heather's classes that Road Staff sat in on was, "Improv Log Cabin." There were 7 students and it became very apparent that they were indeed forming friendships as the class went on. Most of the students have been regular attendees of Road to California so they knew about the quality of teachers and classes Road is known for for the past 26 years.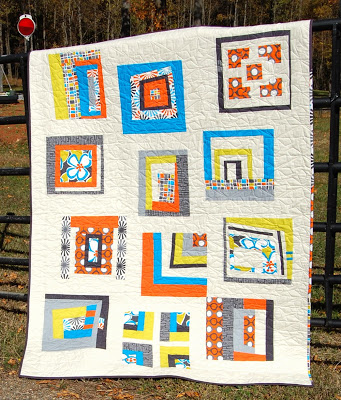 Heather began her class talking about the technique of "Improv Piecing." She said assured everyone that they have been doing improv already in their lives. "Whenever you cook or get dressed, you are doing things without instructions." Heather warned her students that it might feel "uncomfortable or clunky" at first, but like with any new thing, "the more you do it, the more you'll get used to it."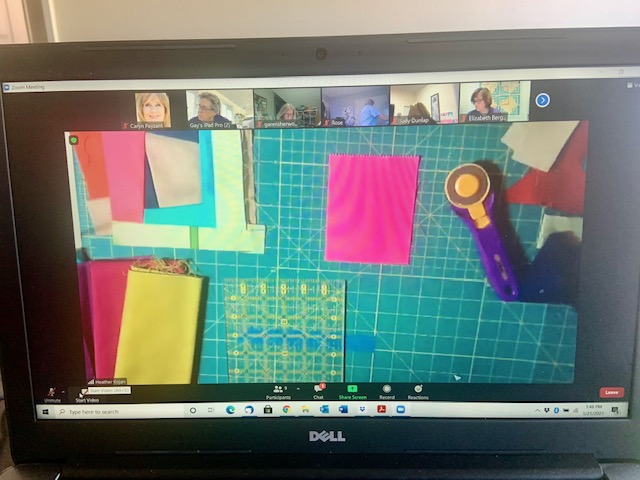 The goal for the class in the 3-hour time frame, was to have everyone learn Heather's process and complete at least 3 – 4 blocks. The process? "Don't get bogged down so make quick decisions and Sew-Trim-Sew-Trim."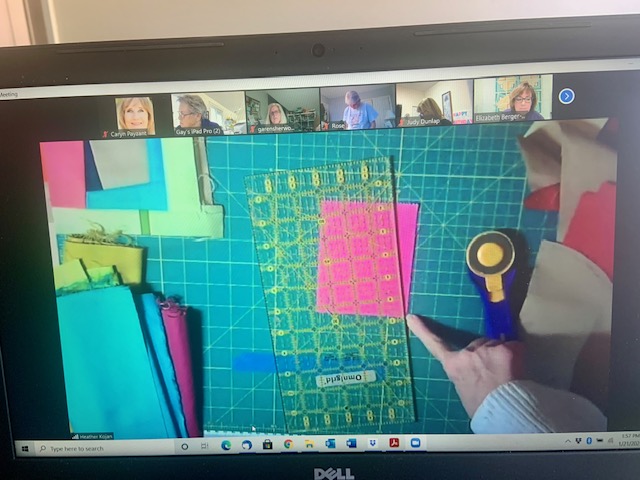 Road@Home was pleased with the success of Heather Kojan's classes. To learn more about Heather, please visit her website.