During Road@Home May, Heidi Pridemore of The Whimsical Workshop, will be teaching two Quilt Professional Development Classes:
On Saturday, SAP01 – Getting Started On Setting Up A Successful YouTube Channel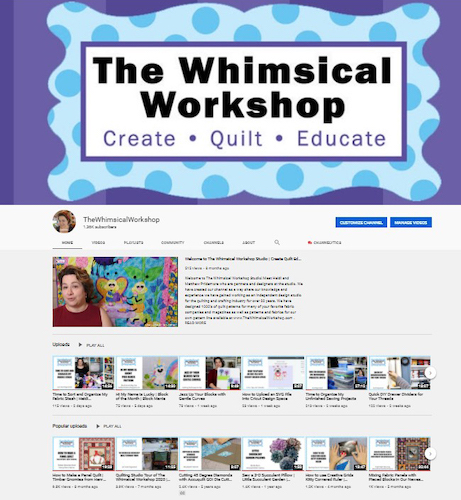 And on Sunday, SUP01 – What Makes A Great Pattern With Heidi Pridemore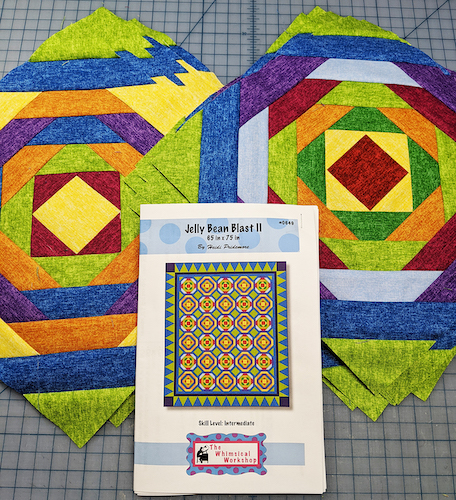 Heidi will also be teaching two, one hour Professional Development Lecture Classes:
On Friday, FL04 – Designing Patterns For The Fabric Industry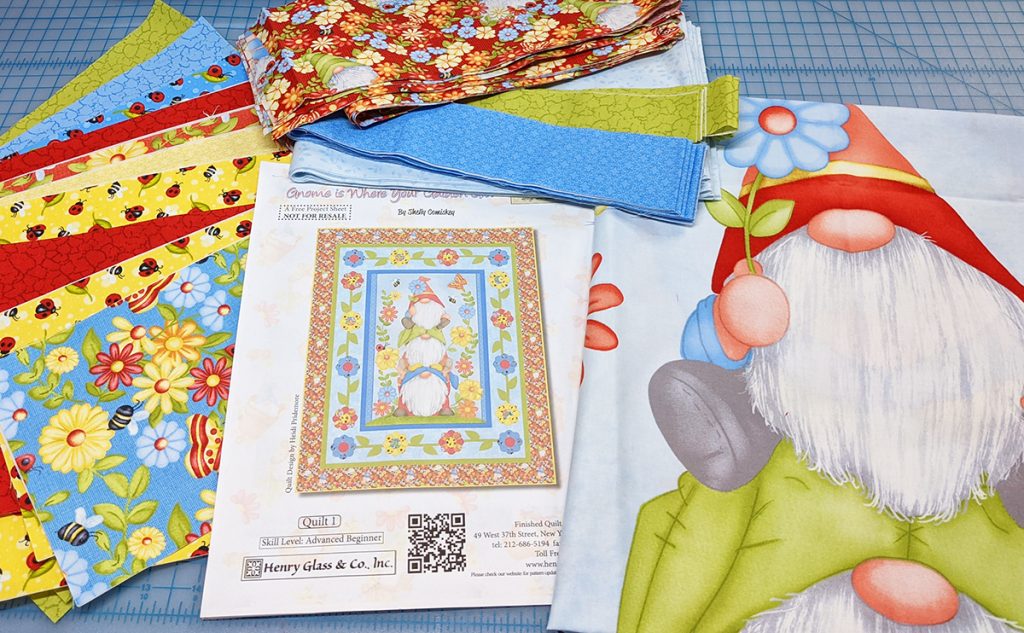 And on Sunday, SUL05 – A Few Of My Favorite Things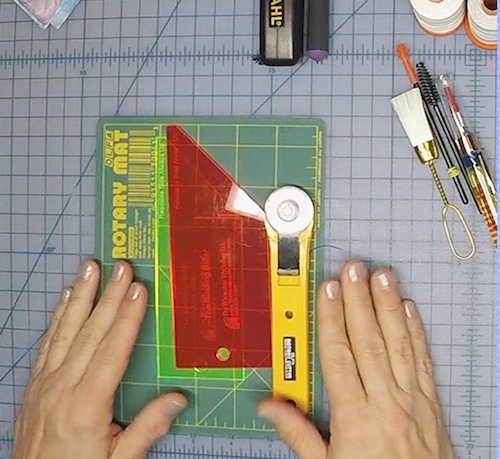 Getting to Know Heidi Pridemore
Heidi Pridemore is a creator. Art was her first passion; she went to college for Industrial Design (specifically, Product Development). Heidi didn't learn to sew until she was 29. She recalls, "Once I made my first quilt, I was so excited to create something that was beautiful and useful."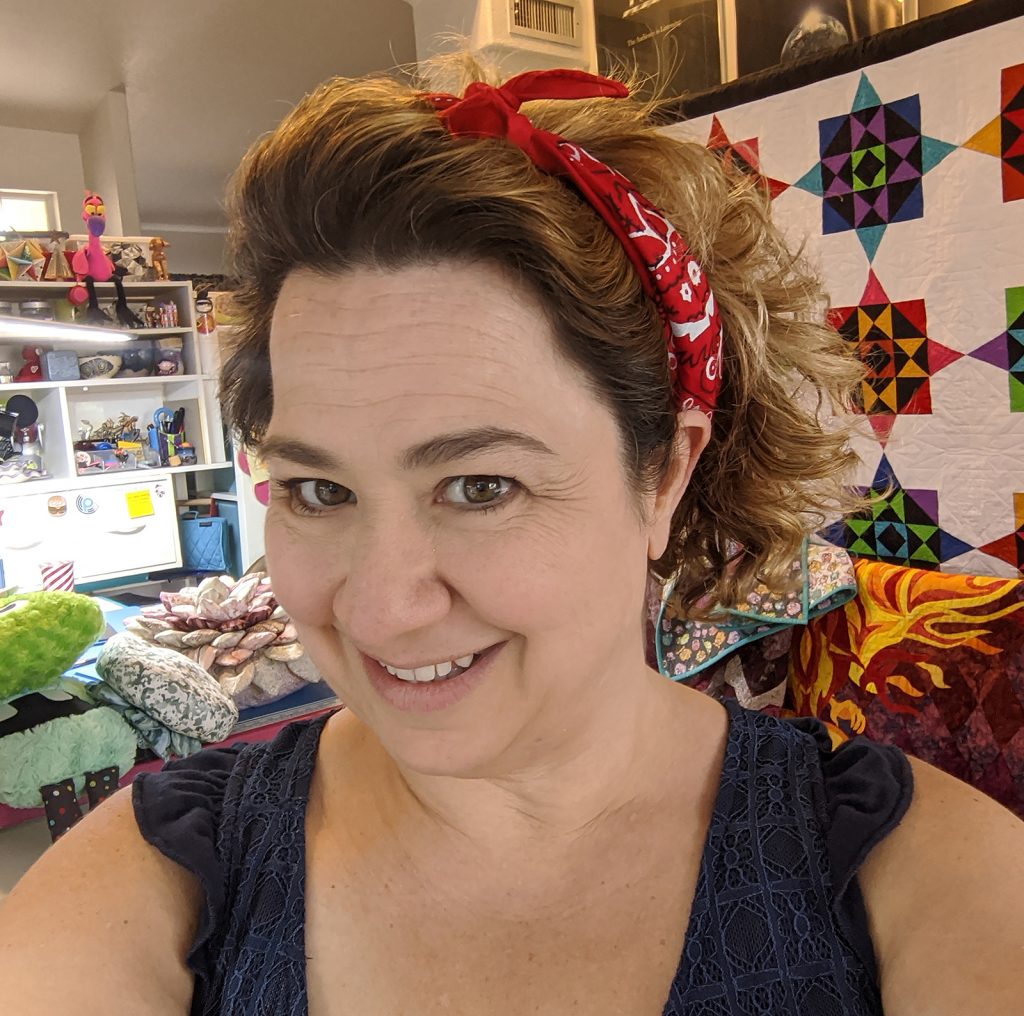 It didn't take long being in the quilting space that Heidi realized there was a whole industry that needed designs to promote and sell their fabric collections. She started The Whimsical Workshop Design Studio to fill that niche. After 20 years, The Whimsical Workshop has designed and made 1000's of quilts and patterns for the quilting industry as free projects, marketing and for magazines and books.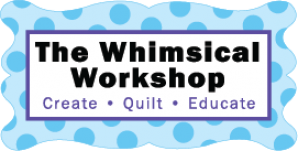 Where Designing Takes Place
Heidi's Design Studio is in her home which really came in handy in today's Coronavirus climate. There is an office that Heidi shares with her husband (and partner) as well as a cutting and shipping area.
Heidi says that "the jewel" of it all is her sewing room, which was once the formal living room of the house. "I do most of the design work from the office and the sewing room has become a studio for videos over this past year. I am very lucky to have so much space."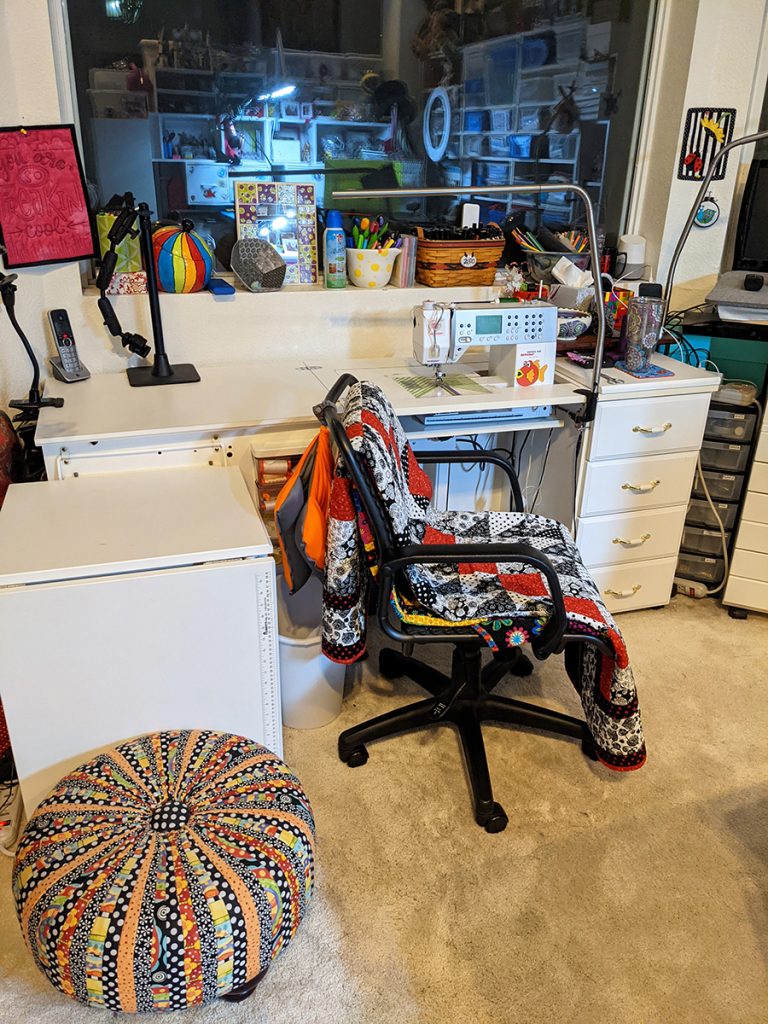 Favorite design tools in Heidi's creative space include Heidi's Bernina sewing machine, her laptop, her Creative Grids Ruler Collection and the newest addition, a Cricut maker that she uses to cut most of company's appliques.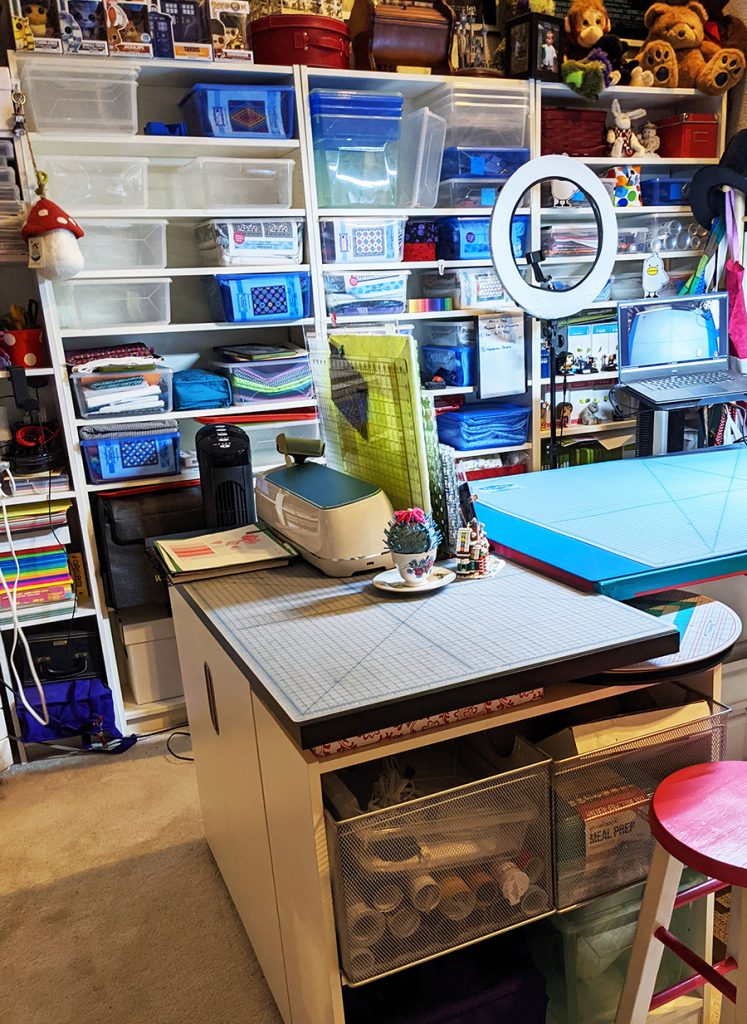 Teaching During Road@Home May
A teacher for over 20 years, Heidi spent the Coronavirus pause learning everything she could about teaching virtually, how to create videos and editing with Premier Pro. She feels that her biggest accomplishment during this time has been "building our YouTube Channel from 100 followers to over a 1000 followers in 9 months."
For her Road@Home May classes, Heidi Pridemore will be utilizing an overhead camera set up "which is so much better to watch the tutorials for the class." She feels that this is a beneficial way to engage with her students if she can't do it in person.
Meeting all the new students and sharing with them is what Heidi Pridemore is most looking forward to at Road@Home May. She says, "I learn as much from each student and I hope they are learning from me."
To learn more about Heidi Pridemore, please visit The Whimsical Workshop as well as her YouTube Channel.