Ayako Kawakami won Third Place in the category, "Could Be Grandma's Quilt" at Road@Home for Santa Claus Has Come To Kirara`s  Home Town!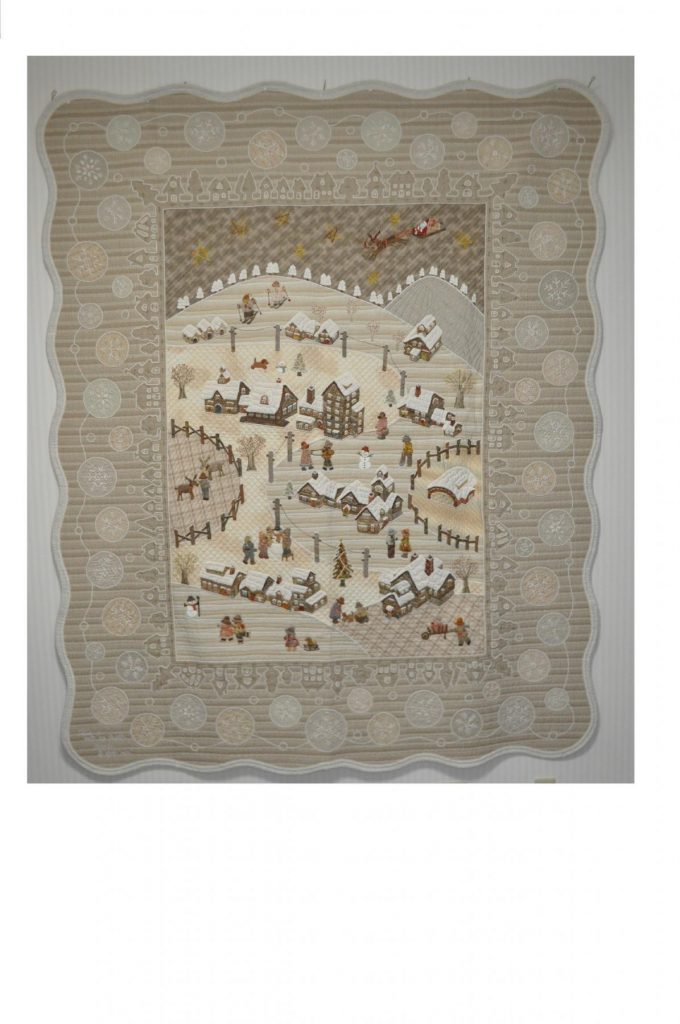 Japanese Quilting
According to an article written on the blog, Flower Power Daily, "The Japanese have always been connoisseurs of textiles." It didn't take long for quilting to catch on in Japan and "whereas other textile arts are a male domain in Japan, quilting is almost entirely female. It has become a national obsession." There is a festival every January in Tokyo that attracts hundreds of thousands of people. The range, imagination and skill of work is astonishing. Perhaps not so astonishing, considering the beauty of Japanese kimonos and embroidery over the centuries. Those skills have just found a new canvas. The article went on to say that, "increasingly, Japanese quilters are entering American quilting competition."
One of those Japanese quilters who has found her way to Road to California's quilt contest– and was a winner — is Ayako Kawakami. She started quilting at the age of 18 under the influence of her mother who was an embroiderer. Today, Ayako quilts every day making family themed quilts.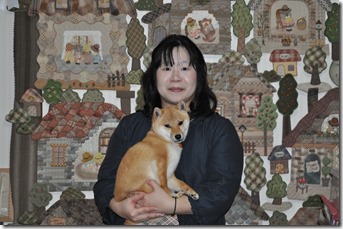 Ayako is a veteran of quilt contests, both in Japan and in the United States. In Japan, she has entered quilts in the Tokyo International Great Quilt Festival. And in the United States, at the American Quilter's Society (AQS) Quiltweek and at the International Quilt Association (IQA) in Houston.
Road@Home was the first time Ayako Kawakami had entered a Road to California contest. A fellow quilter let Ayako know about the details of the contest. Ayako researched previous winners and felt she could enter the competition.
Making a Winning Quilt
The Christmas themed quilt, Santa Claus Has Come To Kirara`s Home Town!, was originally made for Ayako's daughter as her birthday is in December.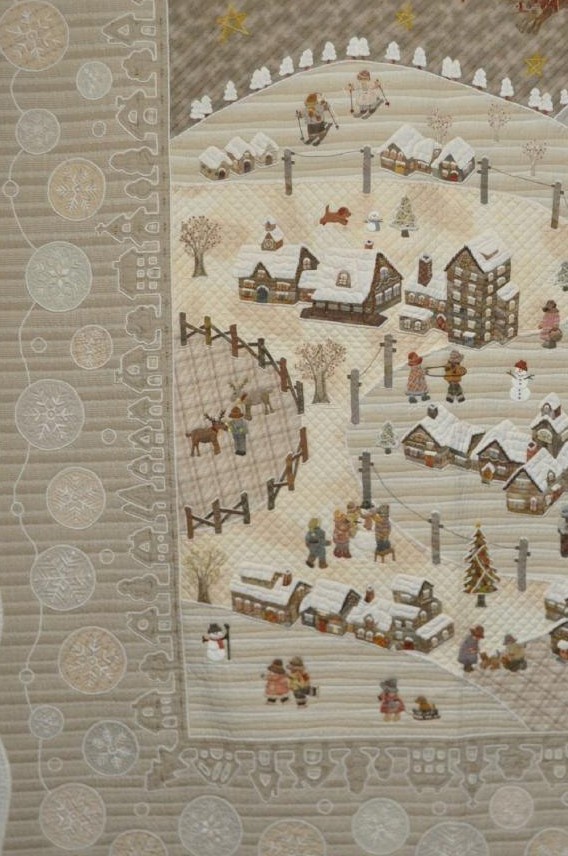 The quilt features several hand quilting techniques: hand piecing, hand quilting, hand applique, and hand embroidery.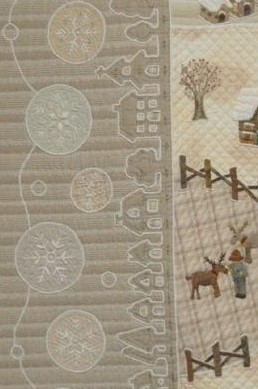 Ayako was "very surprised" to hear she had won an award at Road@Home. Of the experience, Ayako offered, "Lots of quilters from all over the world are entering the competition. It is very inspiring for me and I have gained valuable experience. So I would like to keep entering the contest."