Jenny K. Lyon will be teaching 2 classes on Sunday, May 23rd during Road@Home May:
SU108 – Free Motion Fills And Frills 1 from 8:00 AM – 11:00 AM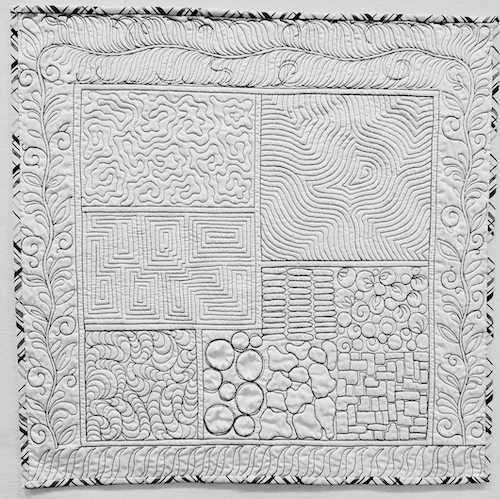 SU112 – Free Motion Fills And Frills 2 from 12:00 PM – 3:00 PM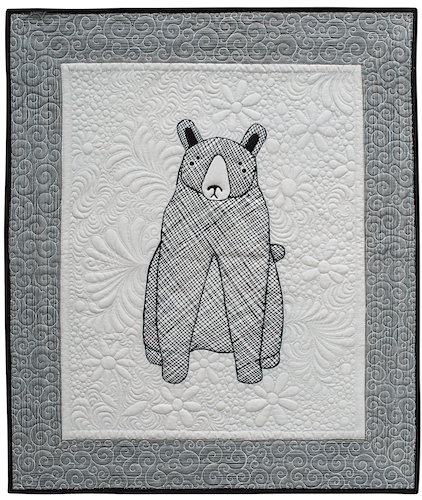 Jenny will also be presenting a lecture on Saturday, May 22nd from 12:00 PM – 1:00 PM
SAL04 – Quilting Is A Contact Sport!

Overcoming Sports Boredom
Jenny K. Lyon said she got into quilting because she "needed something to do while Hubby watched sports." She wanted to be at home, doing something enjoyable and creative. Since three generations before her quilted, it wasn't a big stretch for her to take up quilting.
Jenny made her first quilt in the 1980's. which to her "seems so long ago." When she and her family moved to California in 1999, she took a quilt class and hasn't stopped since.
Jenny is quilts on a domestic machine. She started quilting when they moved to California because they "were house poor" and sending out her quilts to be quilted was not a option. Jenny recalls, "I think that, more than anything else, made me the free motion quilter I am today. There was no choice – I HAD to get good at free motion quilting."
Jenny Lyon started out making traditional bed quilts, then moved into art quilts, a natural progression for her. She didn't want to work from patterns and she quickly realized that she only needed a few bed quilts. Because she enjoyed the quilting process so much, she immersed herself in making whole cloth quilts. "The line created by thread essentially sculpts the surface of the quilt and I love that."
Creative Space
Two bedrooms in Jenny's home have been converted into an office and a studio. Both rooms are bright and edited – because Jenny says, "I get distracted by clutter." She is mindful about every item that she brings into her space. She strives to have her office and studio be a place of joy and creativity. Comments Jenny, "I love being in there."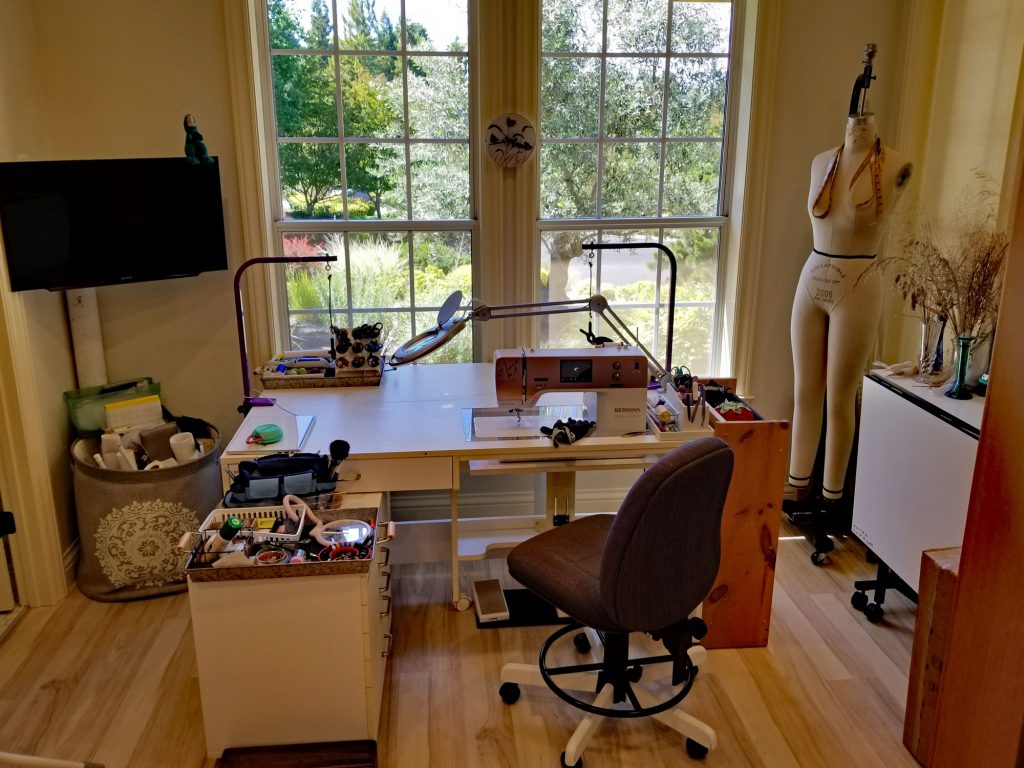 Her BERNINA sewing machine faces a window with a gorgeous view. She has a custom cutting table made for her at just-the-right height. Fully extended it is 36 x 72. Jenny's stash lives in a small walk-in closet and some of it spills into her office space next door.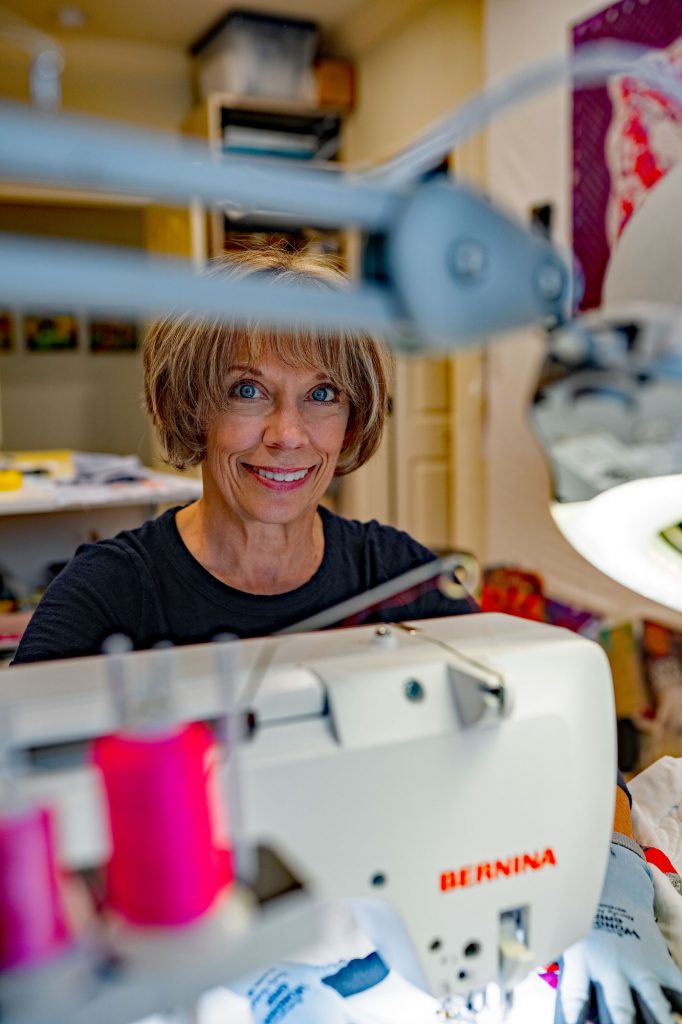 Teaching Online
Jenny K. Lyon shared that her greatest joy comes from teaching. It is a special moment when she sees her student "get it" and they realize they CAN free motion quilt their own work on their home machine. "The joy and creativity that comes from that is priceless and a beauty to behold."
A teacher since 2006, Jenny is constantly improving her delivery style. She says that her "biggest improvement has been in my videos. I found that videos work so much better for my students than live stitching. I put my camera right in front of the needle (not to the side) which gives a perfect view, one you would see while sitting at your own machine. I speed up some parts and pull in very close in others. I'm proud of these new videos!"
For Road@Home May, Jenny can't wait to meet her students, helping them achieve confidence and joy in free motion quilting as well as adding more designs to add to their quilts.
To learn more about Jenny K. Lyon, please visit her website.