Barbara Korengold won Honorable Mention for Threads of Friendship (Carol`s Gift) in the category, Could Be Grandmas Quilt, during Road@Home.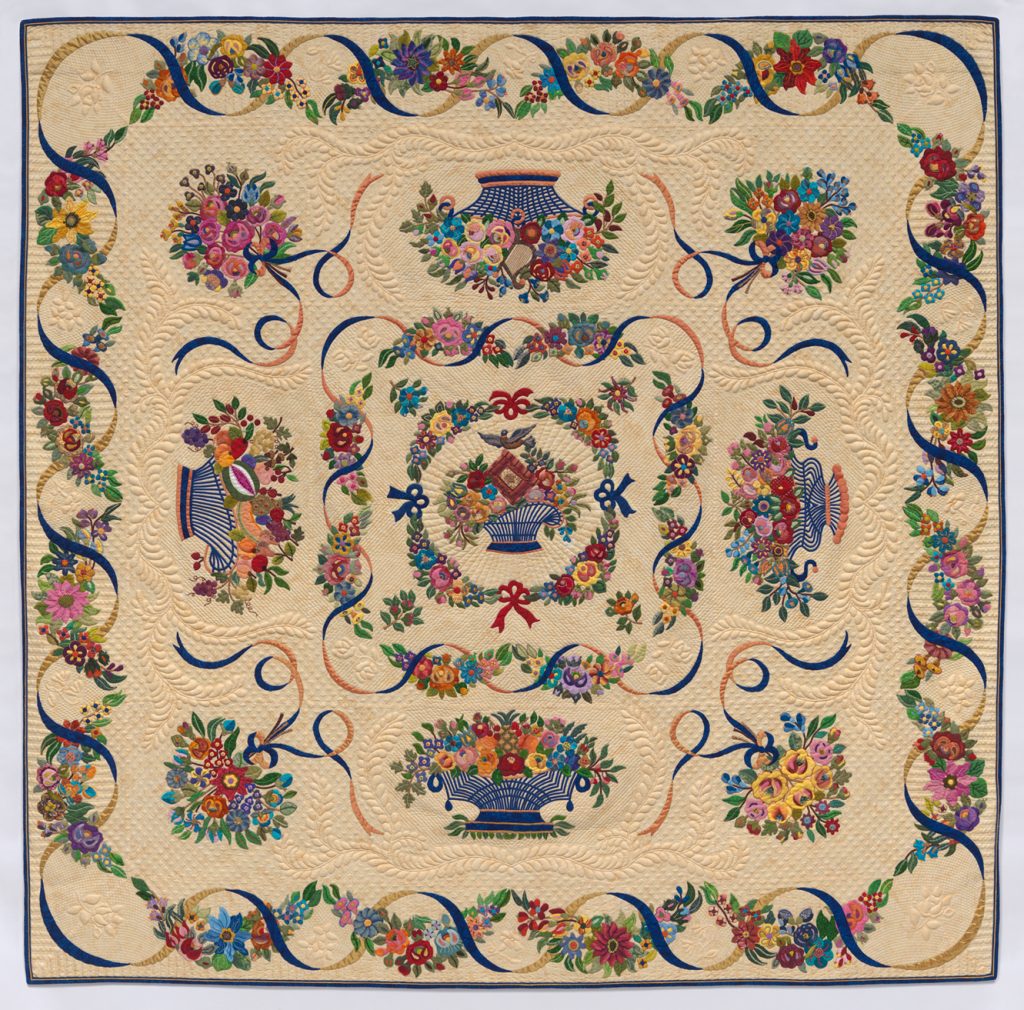 Quilting Path
Winning quilter, Barbara Korengold, has NEVER taken a quilt class and says she is "self-taught." She has been quilting for about 15 years, following a lifetime of other needle arts (knitting, needlepoint, etc.). Bobbie's focus is on applique quilts. She draws on the literature for her theme ideas and does her own designing.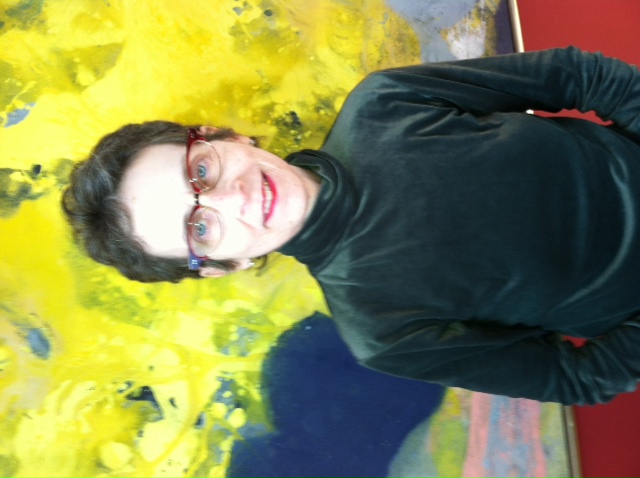 Although most of her work is intended for her family, this humble quilter, does enter some of them in competitions including multiple AQS shows, Mancuso shows, Quilt Odyssey, and the Vermont Quilt Festival. Bobbie says that she is always interested in judges' critiques of the technical side of her work but is pretty confident about what she wants to do aesthetically.
Entering the Road@Home Quilt Contest
Bobbie said she entered Road to California's first ever online show, Road@Home, because of the ease provided by the virtual aspect. "It was really just on a lark – I figured I had nothing to loose, including the quilt in shipping."
She entered Threads of Friendship (Carol's Gift) in the category, "Could be Grandma's Quilt," because it was hand quilted using inspiration from original 19th century Baltimore album quilts. This quilt took Bobbie two and a half years to complete.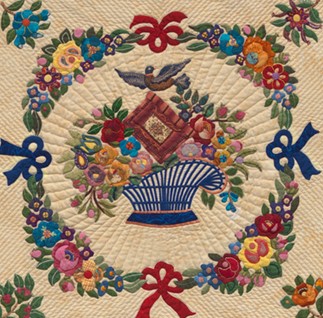 The techniques Barbara Korengold utilized in her winning quilt included traditional needle turn applique, hand embroidery, trapunto, and hand quilting.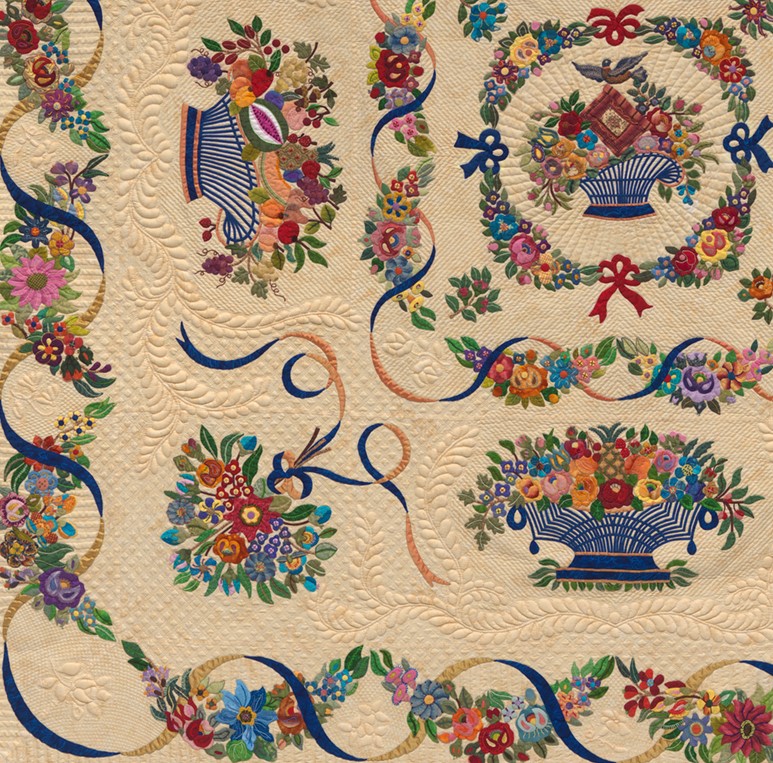 Future Quilting
When asked what she was going to do with Threads of Friendship (Carol`s Gift) after she won, Barbara Korengold replied, "It's folded up in the linen closet with the rest of my quilts."
For 2021, Barbara Korengold intends to "Just to enjoy the process, which I do."
To see more of Barbara Korengold's work, you can go to this Pinterest account.