Catherine Redford will be teaching a one-hour lecture on Friday, May 21st from 1:00 – 2:00 PM
FL05 – Walking Foot Quilting – Steps To Success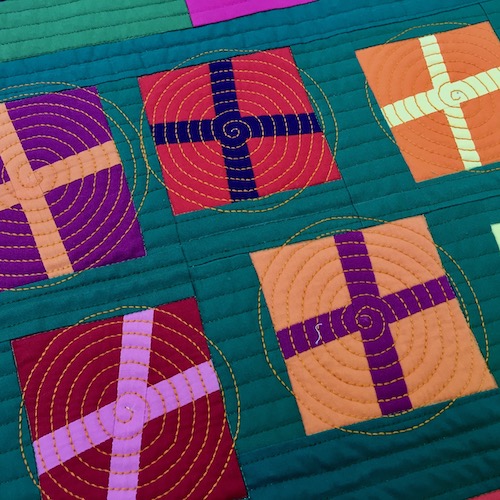 And two, three-hour classes on Sunday, May 23rd
SU109 – Walking Foot Quilting – Beyond The Ditch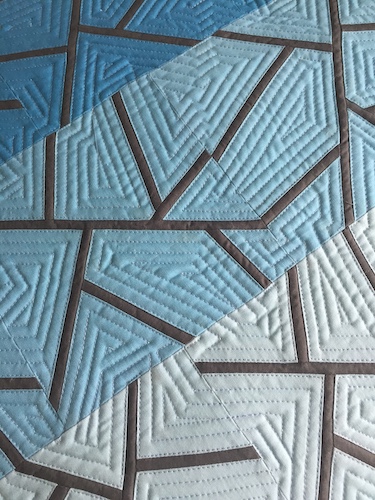 SU114 – English Paper Piecing: Traditional Techniques, Tips And Tricks (This class has a kit available which must be ordered by May 7th)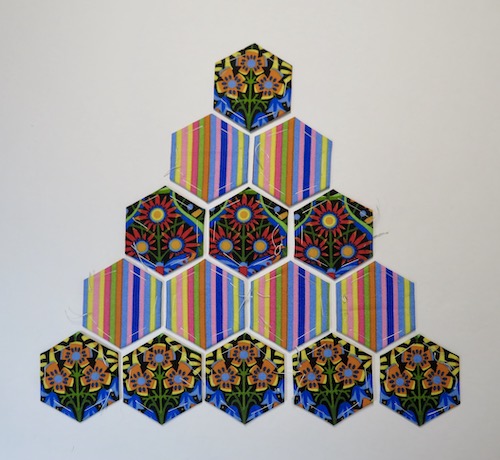 Meet Catherine Redford
Catherine Redford is a quilter, teacher, speaker, author, and as she says, "Proud to be a BERNINA Ambassador!"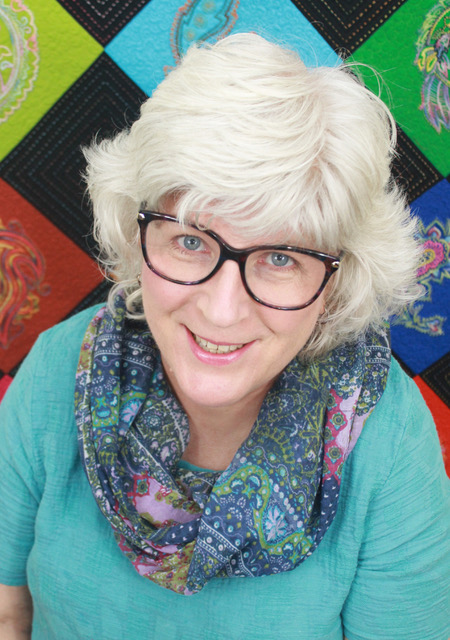 Catherine shared that she has "always been a maker, preferring crafts to homework for most of my teens, which led to a lot of homework getting finished on the bus!" She cross-stitched while her children were small and learned to quilt after her family moved to the United States. Her eldest daughter needed to make a block for a Girl Scout project and Catherine says from helping with that little project, she has never looked back.
Catherine's current focus is on teaching machine quilting classes. This interest started in 1968 when she took a beginner class to make a four-block sampler. The class hand quilted it, which according to Catherine "was OK, but that class was followed by another one, and then another one… I realized I needed to learn to machine quilt to keep up with all the tops. So, I did! I quilted everything I could until my skills improved to a level I was happy with. I still learn something every time I finish a quilt."
Quilting and Teaching Through Coronavirus
When the Coronavirus lockdowns began, Catherine Redford started making lots of small quilts to keep herself busy and to try out some ideas that she had "brewing for a long time with no time to investigate." She hand stitched a series of embroideries to stay calm and give her "pause for thought in the summer." It was during this period that she also began teaching and lecturing via Zoom, keeping up with all the little tasks associated with on-line teaching.
Catherine describes her sewing studio as "a lovely large room. It used to be our daughters' room and is painted daffodil yellow, so it is always bright and cheery."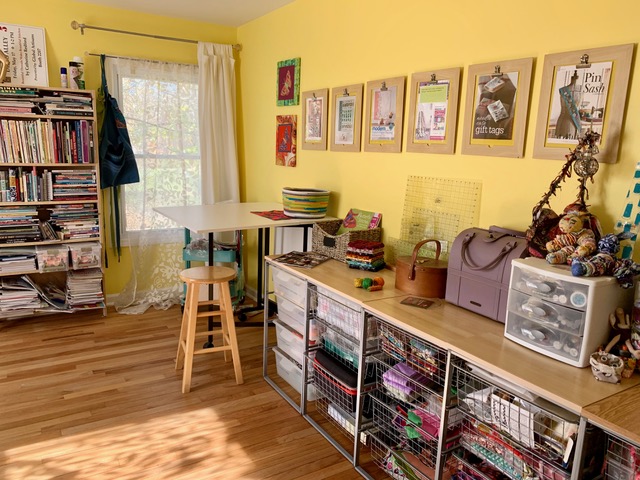 Being a BERNINA Ambassador, of course her BERNINA sewing machine is her favorite quilting tool and is "a very important part of my life."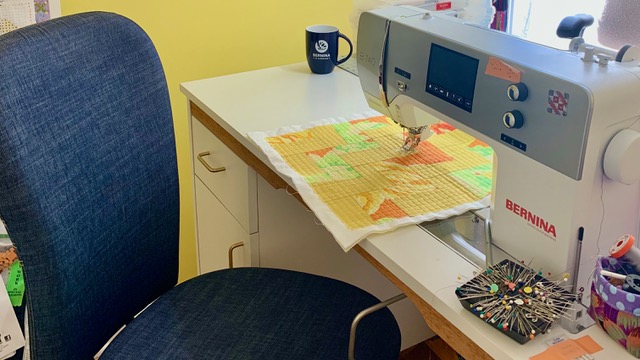 Teaching at Road@Home May
Catherine Redford started teaching in her local quilt store in 2003 and taught there until 2013 when the owner retired and closed. She taught up to 20 classes a quarter, always learning as she went. At about the same time, several opportunities arose that led her to teaching nationally and that is where she is at today.
Catherine says that "quilters are a great group to work with. Classes bring people together and are just so much more than a pure learning experience. Creativity, and being a creator is such an important part of all of us. I am so appreciative to be able to play a role in promoting that in my students' lives."
Students taking Catherine's classes during Road@Home May will find Catherine in her dedicated Zoom studio in her home which has great lighting and HD cameras. "Everyone gets a front row seat whether I'm showing my work table or stitching at the sewing machine. I will include a slide show for a close-up view of my finished quilts."
What does Catherine hope her students will learn from her classes? "I strive to be a life-long learner. If I learn something new, I have always wanted to tell people about it. It was the same with learning to quilt. I love teaching technique classes that give my students new tools in their stitching tool box. I want every student to leave class energized and ready for their next project."
To learn more about Catherine Redford, please visit her website.