Masako Sanada won First Place in the Category, "What You Think You See," for her quilt,  In Respect for Craftsman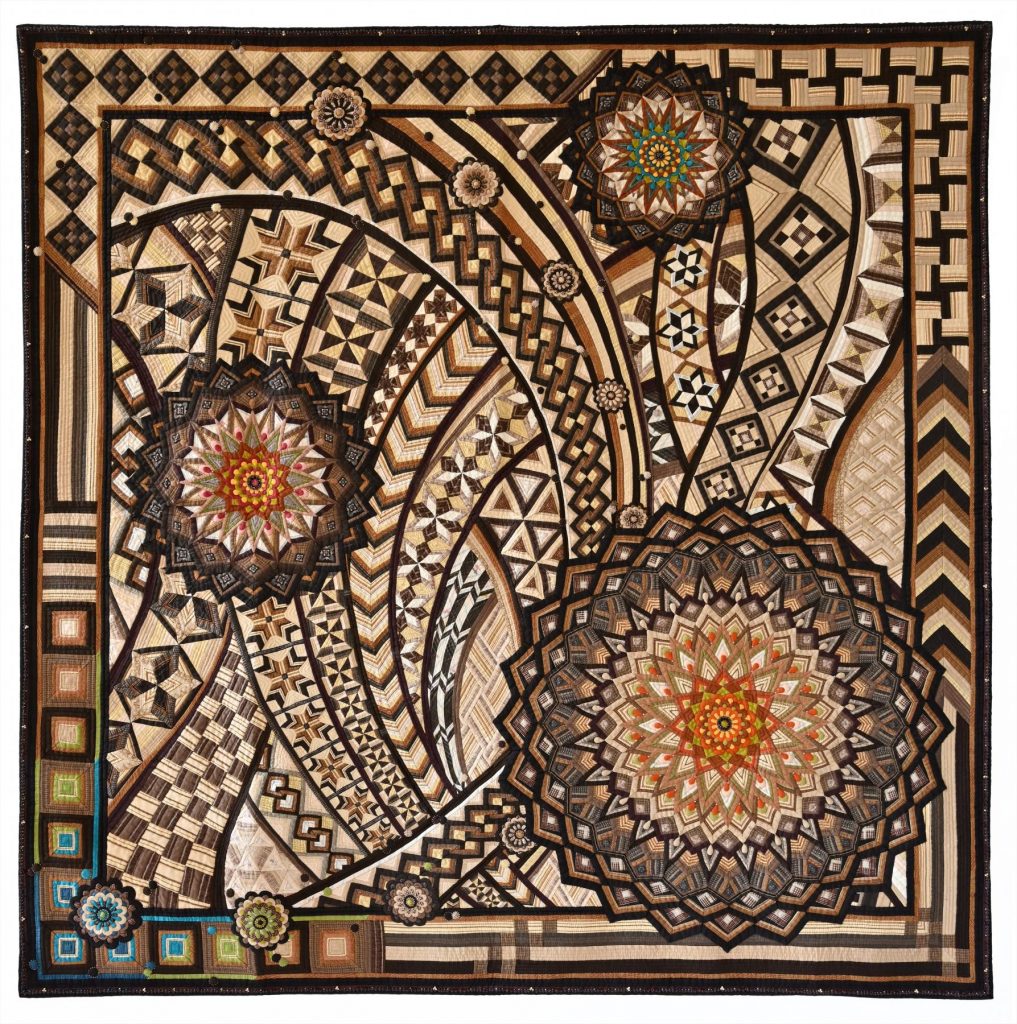 Meet Masako Sanada
Masako Sanada was one of three Japanese quilters who won an award during Road@Home in January, 2021. Her entry, In Respect for Craftsman, won first place.
Masako says that she considers "sewing to be my life's work." She has loved to sew since she was four or five years old. Her mother gave her "sewing tools" and Masako said that that gift made her "so happy." The first thing she set out to sew were doll clothes and accessories from scraps of fabric.
By the time Masako was in elementary school, she moved on to sewing her own clothes and also started making patchwork bags. Later, when she graduated from a fashion college, Masako worked as a fashion designer for about 10 years. She quit that job when she got married but continued to design and sew quilts while raising her children.
Masako said she was challenged to enter a quilt contest in the United States in 2016 where she ended up winning an award. She has also won the grand prize in an international quilt contest held in Japan in 2018.  
Making In Respect for Craftsman
Masako was aware of the Road to California quilt contests. She had been very impressed with the beautiful winning entries from past contests. Although she felt that her lack of knowing English might be a hinderance, she decided to give submitting one of her quilts a try.
It took Masako 10 months to make, In Respect for Craftsman.  Masako said that the inspiration for the quilt "came from parquets, one of the traditional Japanese crafts. Masako said that she respected "the aspiration of craftsmen to master their craft."
Masako created the design "with a sense of movement and rhythm" that came to her mind. Japanese kimono fabrics (silk and cotton) were the basis of this work. The techniques that she incorporated into In Respect for Craftsman, included Machine Piecing, Hand piecing, Hand Applique, Hand Quilting, and Beading.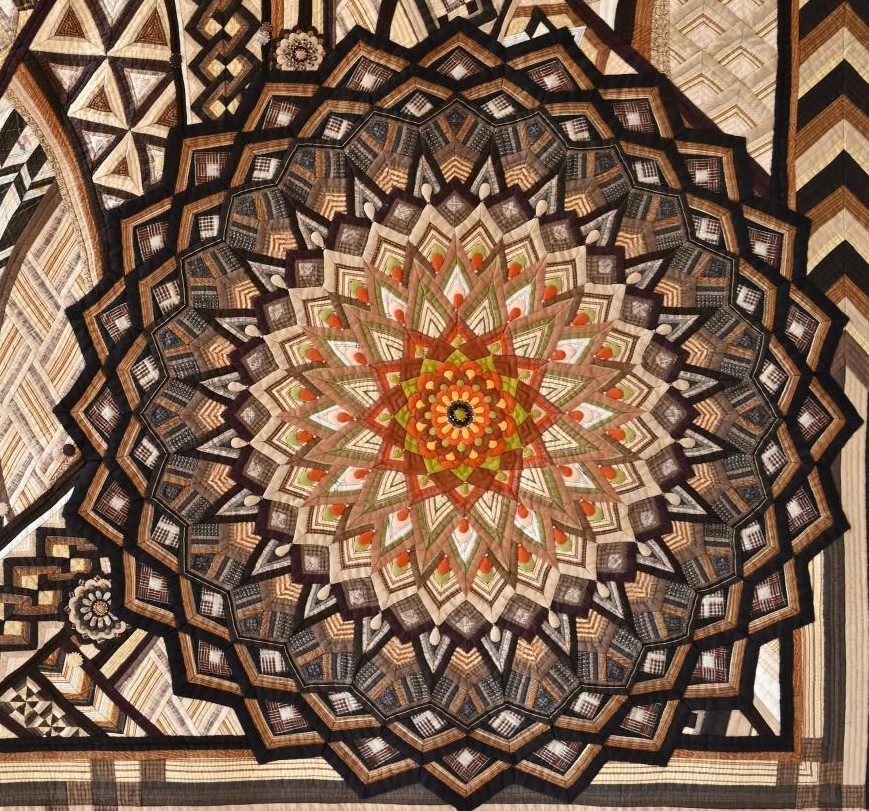 Winning at Road@Home
Masako explained that it is very difficult for an Japanese artist to submit a quilt in international quilt shows due to the international parcel post service from Japan being stopped. For that reason, she welcomes the opportunity to enter virtual shows where she doesn't have to ship her work.
When she found out that she had won a prize, she "couldn't believe it, but at the same time I felt very grateful and honored."
What will Masako be working on after In Respect for Craftsman? She is hoping to finish her current quilting project by the end of the year for an exhibit that is being put together in December.