Handi Quilter Classes at Road@Home May include the following Longarm Lecture/Demo classes, all taught by teachers who are National Educators with Handi Quilter:
On Friday:
F116 – Build Your Own Edge To Edge Design with Debra Brown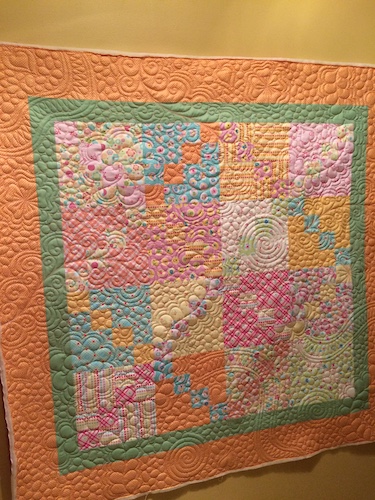 F117 – Feathers, Feathers, Feathers! with Alllson Spence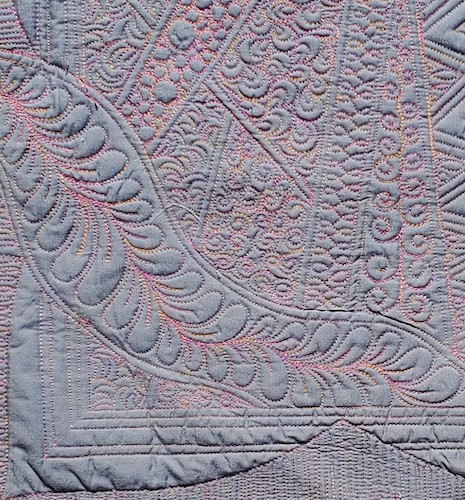 On Saturday:
SA115 – Using Rulers On A Longarm Machine with Debra Brown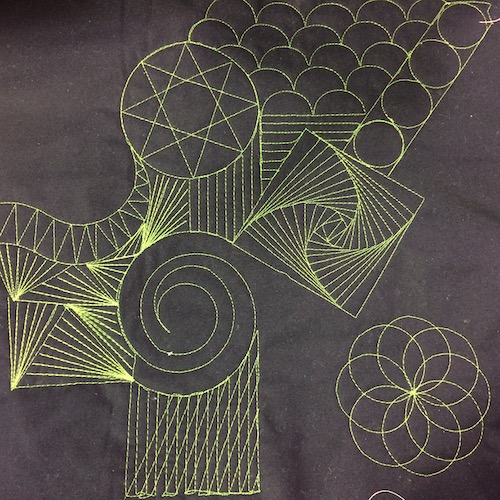 SA116 – Free Motion Quilting: The Five Basics with Allison Spence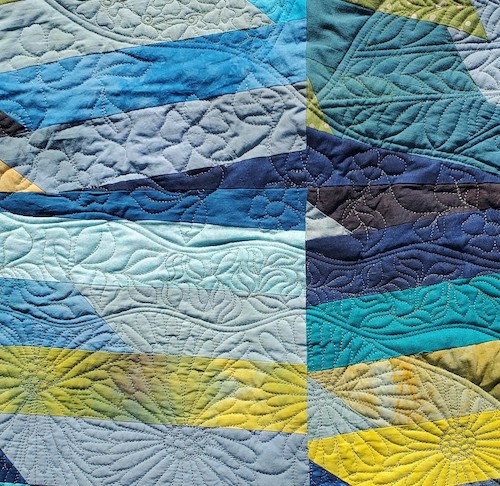 On Sunday:
SU116 – To Form A More Perfect Feather with Debra Brown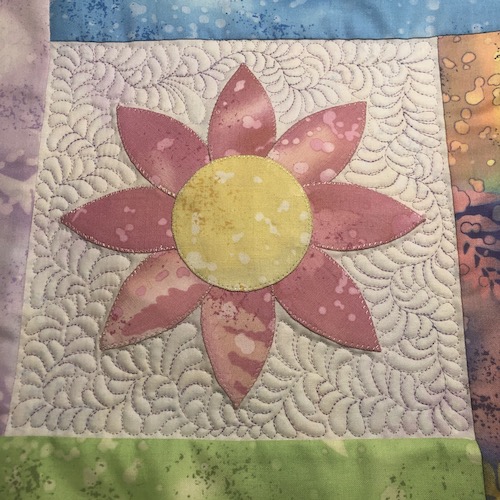 SU117 – Free Motion Quilting – Beyond The Basics with Allison Spence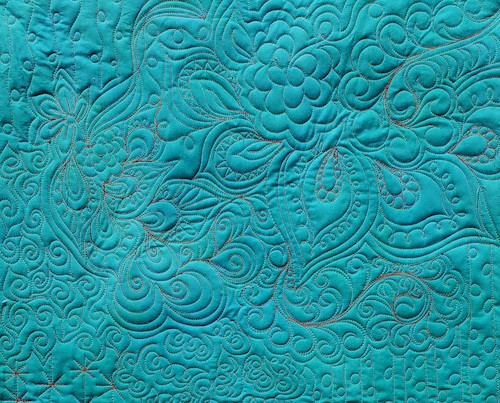 SU120 – Fun Fills And Overall Quilting Designs with Megan Best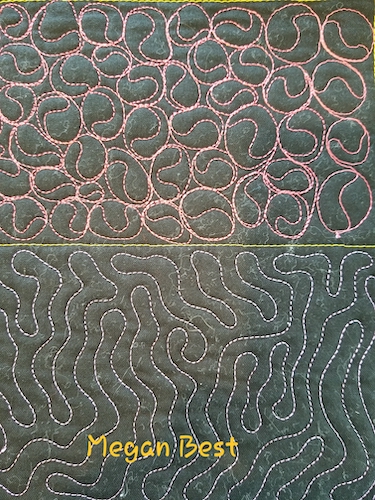 In addition, Megan Best will be teaching this Hands-On Longarm Class on Sunday:
SU119 – Linework: A Modern Take On Longarm Quilting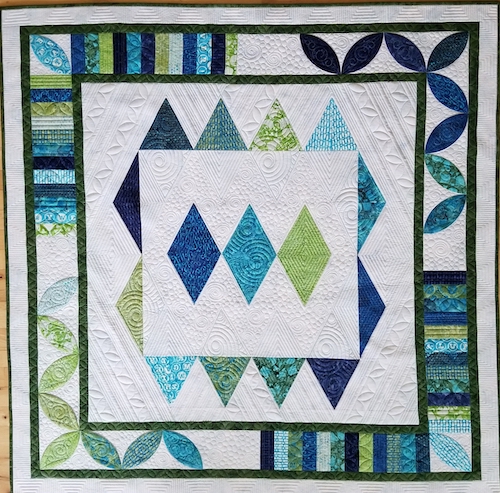 Handi Quilter
Since 1999, Handi Quilter has been a worldwide leader for longarm machines, for both stand-up and sit-down quilting.
It all began when the company's founder, Laurel Barrus, was looking for a way to do her quilting at her family cabin. She couldn't find what she was looking for – a portable quilt frame that could be used with her home sewing machine. Laurel came up with a prototype and took it to the International Quilt Festival in Houston. On the first day of the festival, she called her fabricators and told them she had received enough orders to keep them busy until Christmas!!!
Since that beginning, Handi Quilter continued to evolve, creating a longarm machine (the HQ Sweet 16) for the home environment. Today, the are industry leaders in safety, customer relations and technical solutions.
Meet the Educators
Handi Quilter has made three remarkable educators available to present their longarm skills to attendees in Handi Quilter Classes at Road@Home May:   
Megan Best: A native of NW Washington, Megan has always loved fabrics and made her first quilt while in high school. She continued to foster this love throughout her education, achieving degrees in apparel design and merchandising/textiles. Thousands of quilts later, she still loves to create.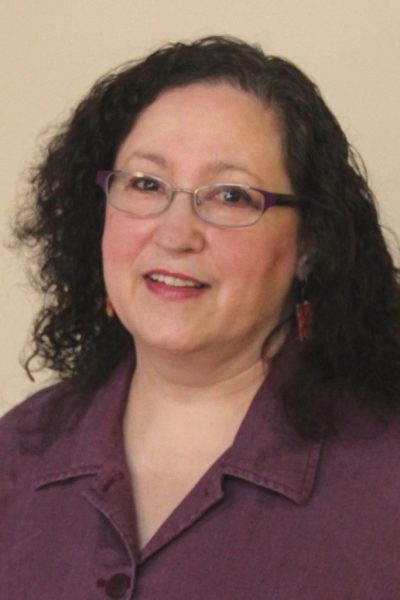 Megan's career in the fabric industry includes experience in fabric stores, retail management, quilt shop ownership, and as a professional longarm quilter. She excels in both computerized and free-motion quilting, winning many ribbons at local and national shows. She loves her HQ18 Avanté® and HQ Pro-Stitcher®.
Megan's teaching career includes experience as a college instructor, a quilting teacher for local guilds and retail shops, and an instructor at national and international machine quilting shows.
Debra Brown: The last time Debra was at Road to California was at Road's 25th Anniversary Show in 2020.  Debra started sewing at a young age and transitioned into quilting while expecting her first child. Over thirty years and thousands of quilts later, she is an award-winning quilter who has published quilts, patterns, articles and columns in major quilting magazines, and authored 2 books. She teaches at national and international quilting shows, has filmed HQ Sweet Sixteen® instructional DVDs and has taught multiple machine quilting classes on Craftsy.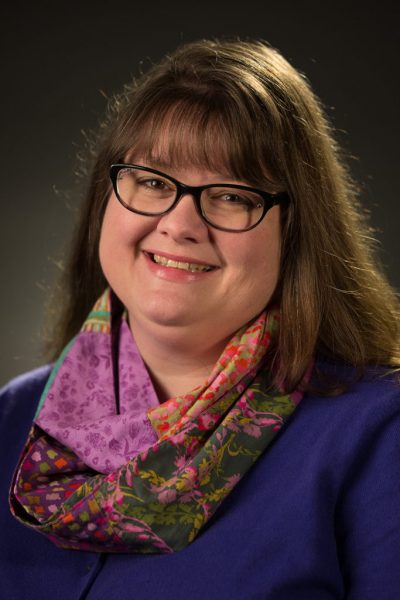 Since Debra's relationship with Handi Quilter began a decade ago, she has owned almost every machine produced by Handi Quilter. She currently quilts using the HQ Sweet Sixteen®, the HQ Simply Sixteen®, the HQ Fusion® with Pro-Stitcher® and the entire family of HQ Stitch® machines. Debra is obsessed with the precision of ruler quilting on domestic, sit-down and longarm machines and spices up those lines with whimsical free-motion quilting that appeals to quilters of all skill levels.
When not traveling to spread her fun brand of quilting, Debra creates in her studio in New York's beautiful Hudson Valley.
Allison Spence: Allison currently lives in Calgary, Alberta, Canada and has had a long association with crafting in the form of knitting, sewing and quilting. Her introduction to quilting was a tied quilt given to her newborn daughter by her sister-in-law almost 40 years ago. Allison enjoys all areas of quilting but prefers simple piecing designs, so she can get to the quilting part!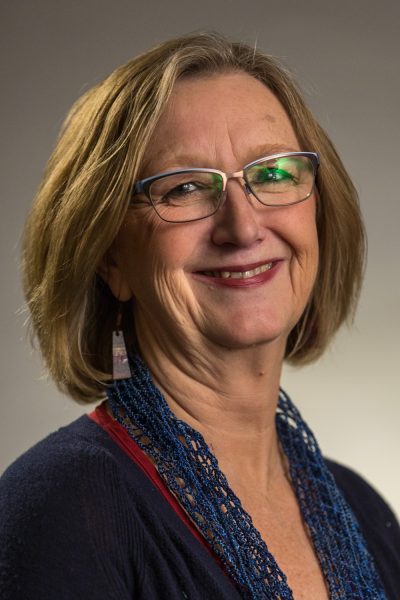 After quilting many large quilts on a domestic sewing machine, Allison purchased an HQ Sweet Sixteen® sit down machine which was well used for many years.She now owns an HQ Avanté® with Pro-Stitcher Premium and an HQ Amara and loves the freedom of quilting both smaller and larger projects with ease.
Allison has an education degree from the University of Manitoba and many years' experience teaching aquatics. She began teaching sewing and quilting while working at a sewing machine dealer in Calgary, Alberta. She has owned her own fabric store and sewing school. She now has a studio and classroom in her home and does customer quilts, as well as longarm machine rentals, and offers a variety of sewing and quilting classes.
Taking great pleasure in teaching the basic and intermediate skills in all areas of quilting, Allison encourages students to go further and see what they can do on their own. She especially loves to quilt and teach feathers.
If you're looking to begin longarm quilting or want to improve your current longarm skills, you won't want to miss these Handi Quilter Classes with exceptional Handi Quilter Educators.