There are many options for today's quilters when it comes to free motion quilting. Adele Scott taught what some of these options are during her class at Road@Home May.
Meet Adele Scott
Adele Scott is from Cape Cod, Massachusetts. She began designing and sewing things when she was 9 years old. Here first job was when she was in high school, working in the sewing machine department at Sears. It didn't take her long to realize that sending a customer home after a five-minute threading lesson wasn't really enough to help the customer get started with their new machine. So, she developed and began teaching her now signature, "Machine Know-how" classes.
Adele went on to work for the Singer Co., learning sales, machine repair and store management. She eventually opened her own shop, Stitched Unlimited, where she became known for her "exceptional" customer service. Adele is a "lifelong learner" when it comes to knowing about sewing machines, innovative techniques, and products. She finds joy in helping today's quilters learn how to do things "easier and better."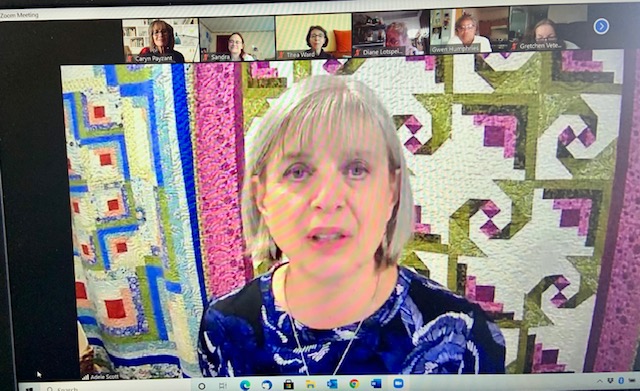 Adele told her students in her Road@Home May class, that she can do anything sewing and machine related – but not hand work. She welcomed them to "Ask Adele" any questions, any time, and shared, "You can always reach out to me."
Fabric Preparation
Adele said that the biggest part for today's quilters doing free motion quilting is the preparation which unfortunately, she noted, many quilters skip over.
The first area of preparation she touched on was whether to prewash fabrics before beginning a quilt. Because many quilters use pre-cuts, Adele said it is not necessary to prewash. If you are inclined to pre-wash, Adele recommended, Shout Color Catcher. Use several in a load and they can even be reused. Adele said just be sure to use at least one new one each time.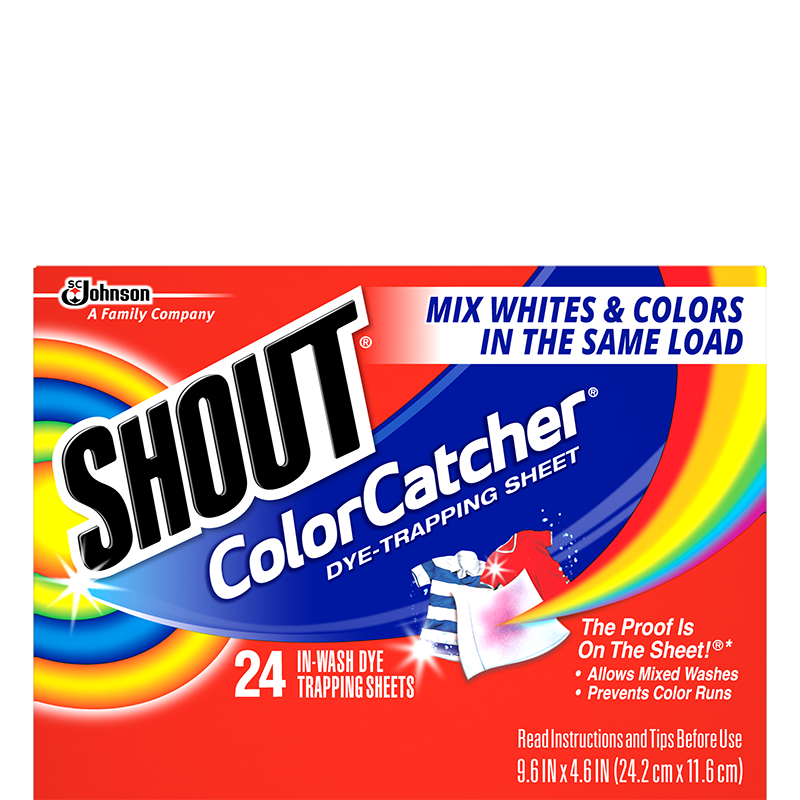 Batting Preparation
It's important to know what kind of batting you are using. Each type of batting has its own care instructions as well as what distance is required when quilting. To help sort out all the different kinds of batting, Adele highlighted the book, Know Your Battings. Did you know that award winning quilts often have two layers of batting? One layer is cotton for "firmness" and the other layer is wool for 'softness."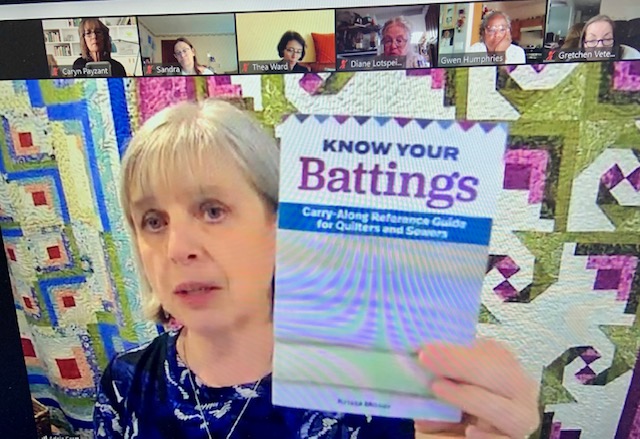 Before quilting, Adele recommends that you let your batting relax a few days before assembling your quilt. If you are in a hurry, you could take a damp towel with the batting and toss it around in a dryer at medium temperature.
There is also the option to press your batting. A product Adele recommends for pressing batting is the Bo-Nash ironing mat. It allows steam to pass through and works with all fabrics, fusibles and stabilizers.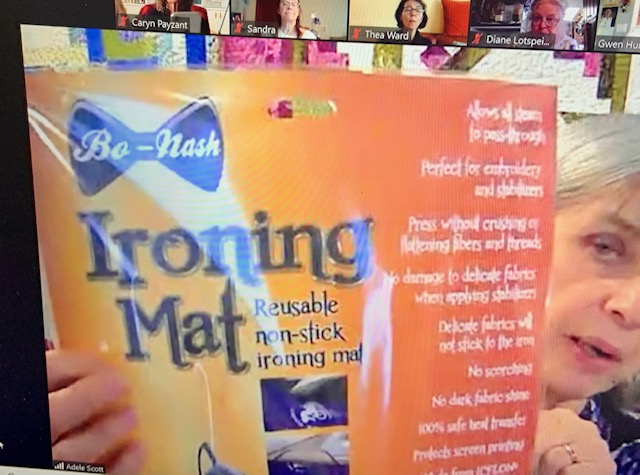 Basting Preparation
Adele suggested three ways for today's quilters to prepare their quilt for free motion quilting: steam press, basting sprays, and fusible batting.
When steam pressing, press from the center out, front then back. Do a section at a time, quilt that area, then press again. Steam pressing helps to keep the quilt flat.
Adele warned to be light handed when using basting sprays. Spray just enough to keep the fabric from shifting.
Did you know you can make your own fusible batting? One way is to use a product called, Free Fuse, a powder from Quilter's Select. This sprinkle-on powder is easy to use and is needle friendly. The purpose of the powder is to create a semi-permanent bond between most fabrics and battings.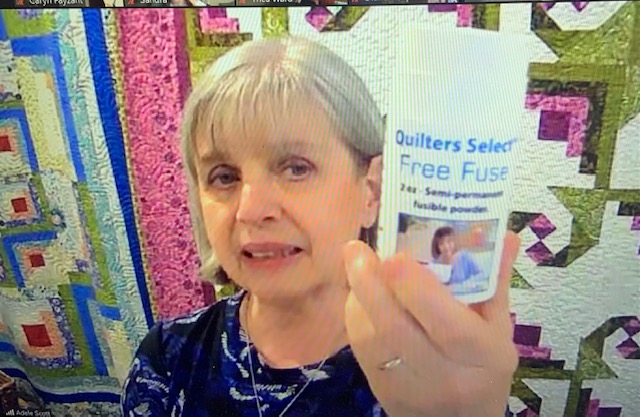 Another way for today's quilters to make their own fusible batting is to cut up scraps of any fusible product, sprinkle it on the batting like confetti, and press.
Once you have prepared the fabric, batting and basting, you are ready to prepare to sew. In Road's next blog post, we will review Adele Scott's tips for free motion set up and quilting.
To learn more about Adele Scott, please visit her website.