Sheila Frampton Cooper will be teaching 2 all day classes during in-person Road to California 2022:
On Thursday, 4501C – Appliqué + Piecing = New Possibilities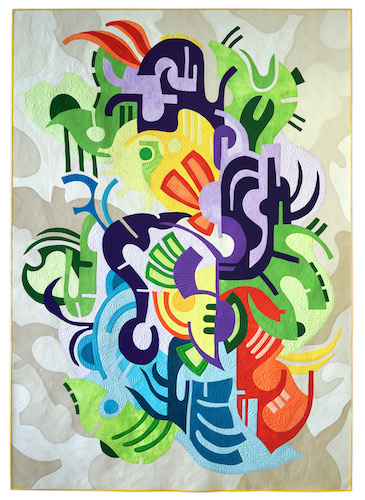 And on Saturday, 6015C – Lines & Curves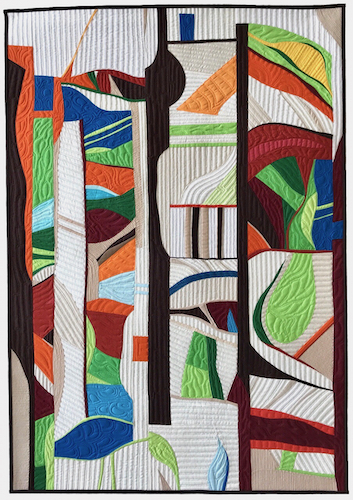 Do You Know Sheila Frampton Cooper?
Award winning artist and quilter, Sheila Frampton Cooper, has been quilting for over 12 years.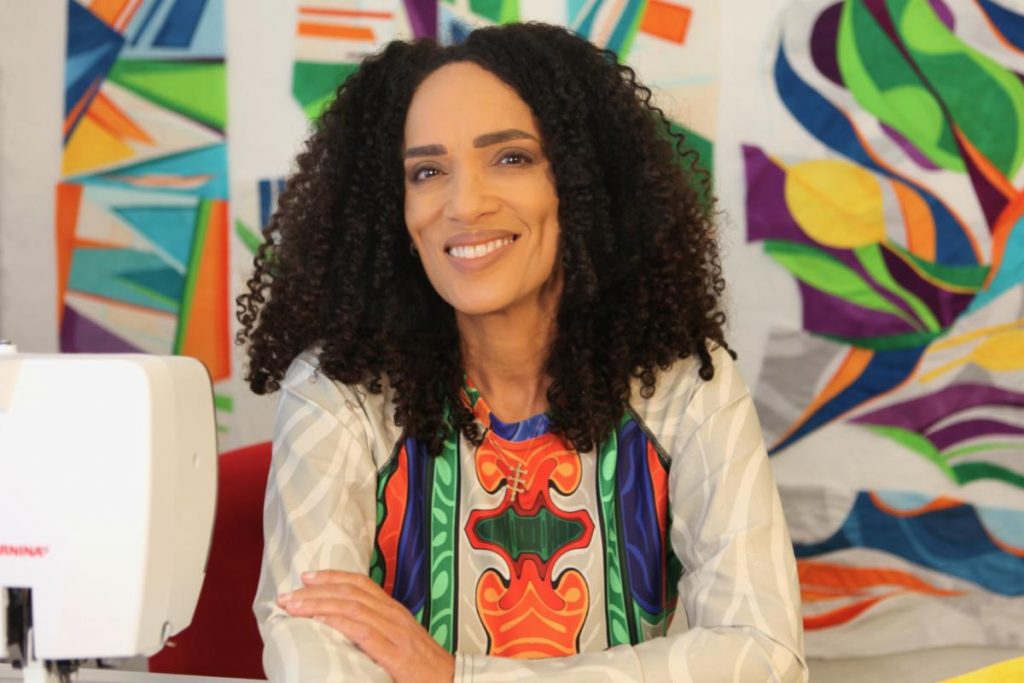 Prior to quilting, Sheila had an extensive art background in oil, acrylic and watercolor painting, jewelry-making, and architectural photography. Her first foray in to quilting was in 2009 when she made quilts for Project Linus. Sheila began working on her first art quilt in January of 2010 and completed that project in October of the same year. Titled, "Life in the City," it was her first entry in to any quilt show. And that first quilt show just happened to be Road to California 2011!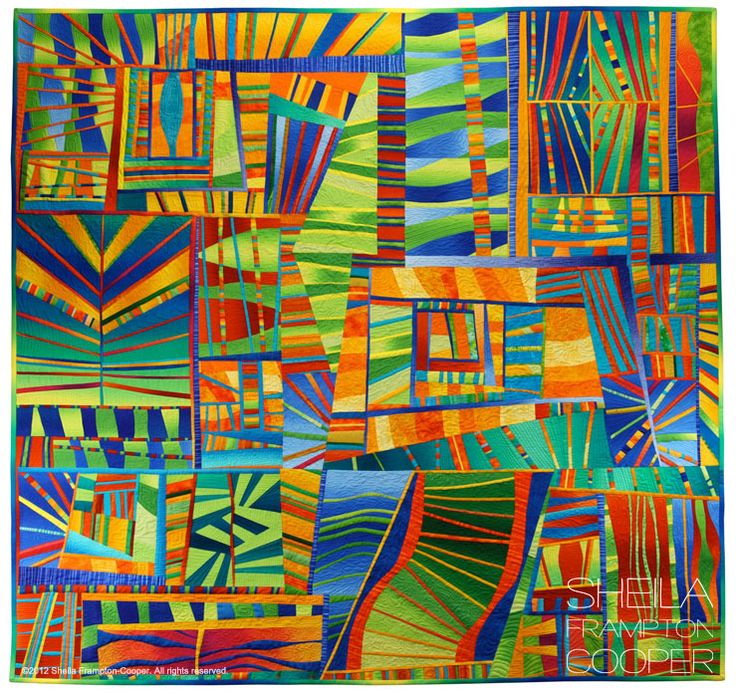 Sheila's favorite quilting technique is taking piecing, using her hand dyed fabrics, and pushing the piecing to "the max" using engineering, thought, consideration, and forward thinking to see, "how far I can go to bring my vision to life." Sheila describes her process as "free-form" that includes "surprising twists and turns" which leads to "a place of unfiltered originality."
Sheila has won numerous awards at major quilt shows, including: IQA World of Beauty in Houston, AQS Show in Paducah and Road to California. Her work has been exhibited in the United States, France, Italy, England, China and Japan.
Sheila Frampton Cooper is a native of Los Angeles, California. She has spent the past five years living in France and just returned to residing in Southern California.
Previous Road Experiences
During Road to California 2013, Sheila Frampton Cooper curated the special exhibit, Perspectives: Fantasy and Reality, which showcased quilts that were inspired by maps, aerial views and topography of actual or imaginary places.
Two years later, Sheila Frampton Cooper was Road to California's 2015 Featured Artist. To prepare for her Featured Artist Exhibit, Sheila began with her quilt, Life in the City, and then created seven new pieces just for the 2015 show.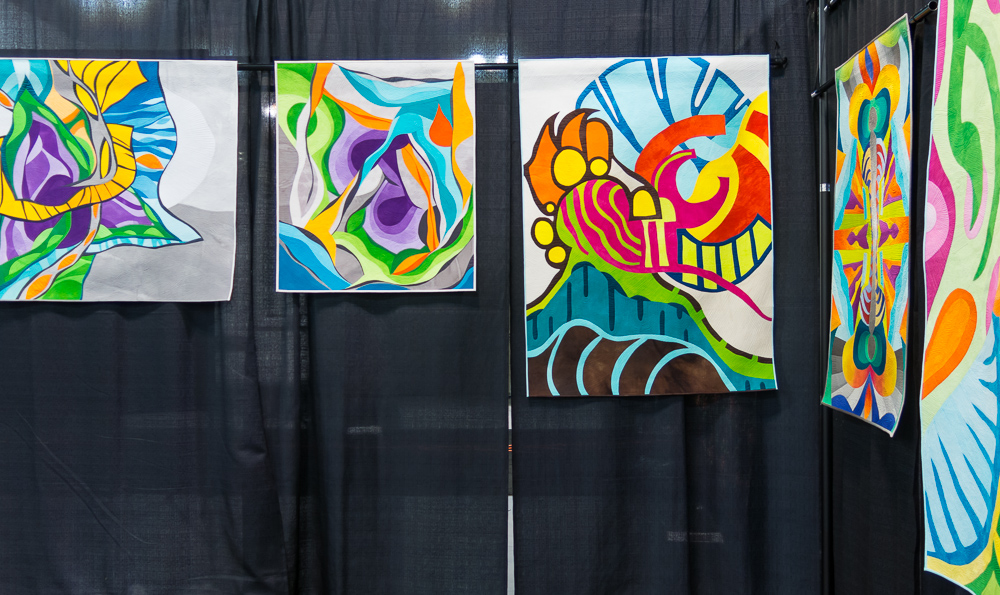 Sheila was "grateful to be invited as the Featured Artist. "I enjoyed interacting with the show attendees, and was thrilled to see my work on the cover of the catalog."
Sheila Frampton Cooper is thrilled to be involved once again at Road to California. Regarding her upcoming classes, Sheila noted, "It is a privilege for me to witness what my students accomplish! I am honored to hold the space and guide them as they discover the freedom, joy, and for some, the discomfort that comes from not knowing the outcome of their creations."
To learn more about Sheila, please visit her website.