With traveling more accessible since the Pandemic, Road to California is pleased to announce its next vacation: an Alaska Cruise plus an optional land tour to Denali National Park. The dates are July 10 – 17, 2022 for just the cruise and the additional land tour will run July 18 – 20, 2022.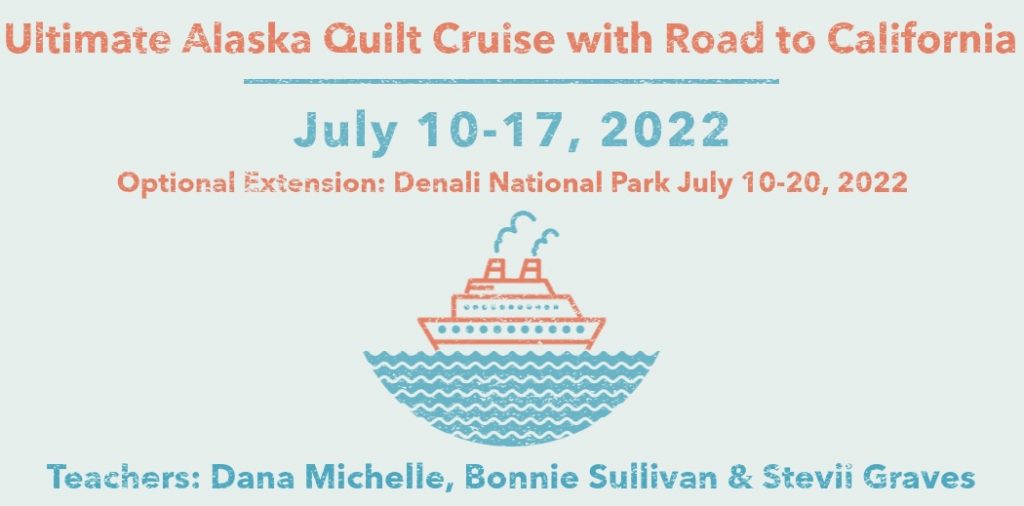 Previous Road Cruises
The 2022 Alaska Cruise will be Road's fourth cruise.
The first cruise was a trip through the Panama Canal in 2014.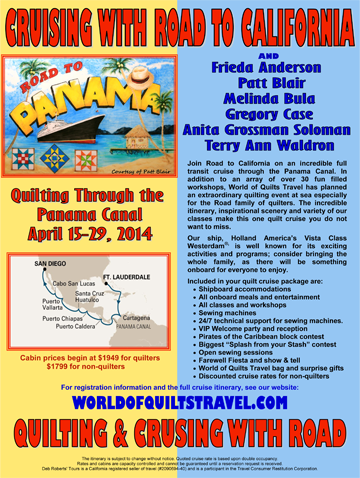 One year later in 2015, Road sailed on a New England Fall Foliage Quilt Cruise.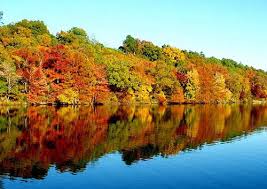 Road's last trip was a Baltic Cruise in 2018.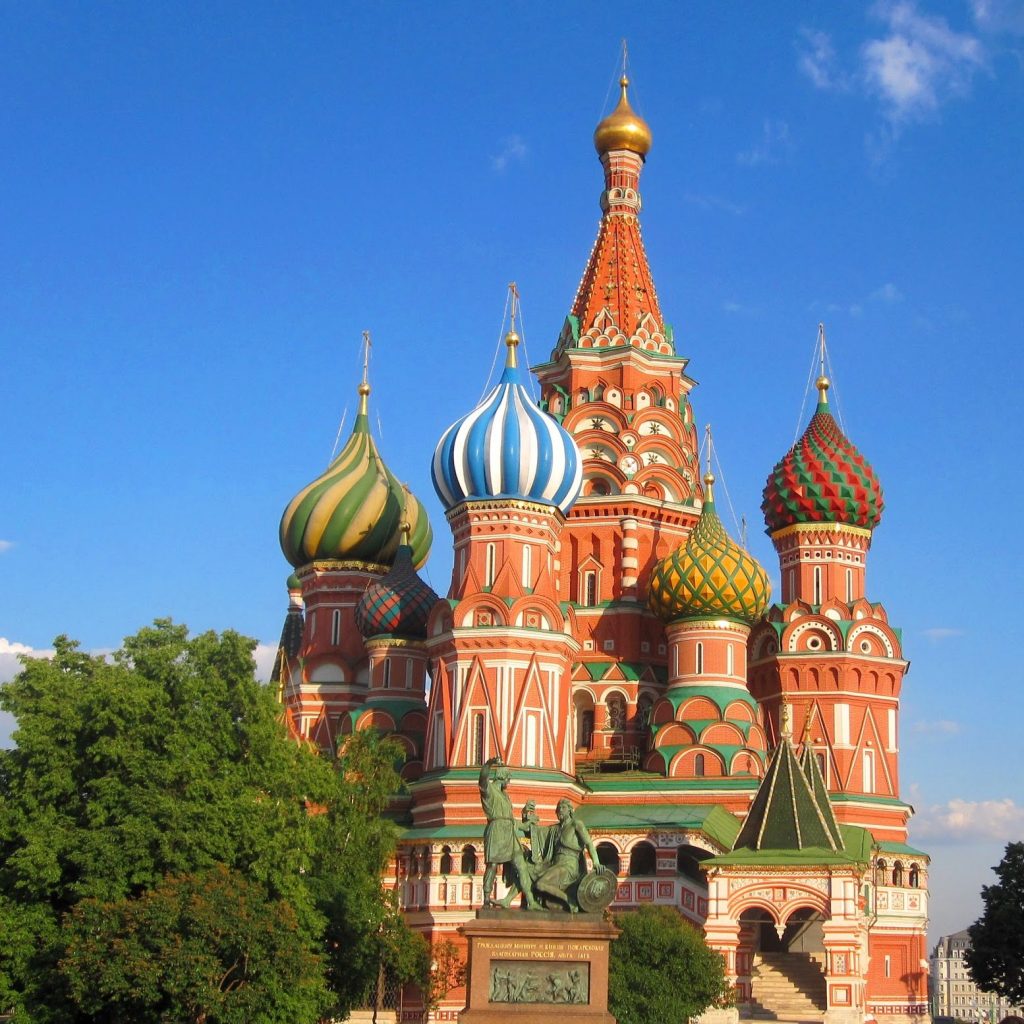 All Road Cruises include quilt classes with fabulous teachers and port stops for sightseeing, with a quilt shop in most ports. It is a great combination of quilting and touring which makes it perfect for individuals, couples and even families.
Our Host, World of Quilts Travel
Once again, we have enlisted Deb Roberts of World of Quilts Travel to oversee our Alaska Cruise.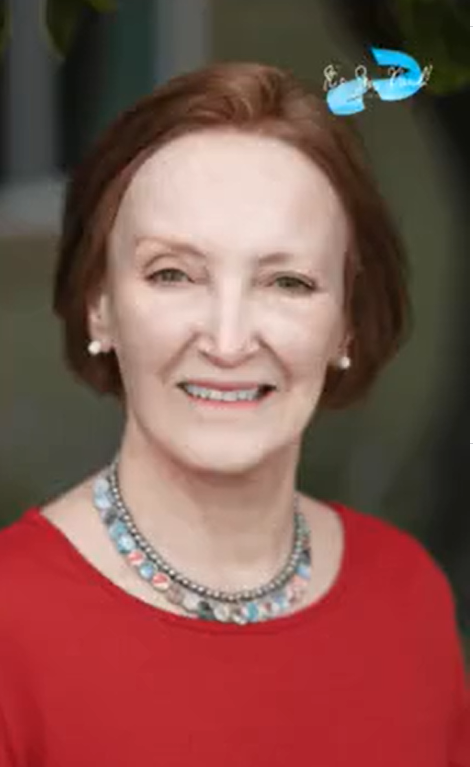 Deb's first quilt tour was in 2004 when she took her group of fellow quilt appraisers to France. A few years later, she began booking cruises to add to her land tours.
Like the rest of the world, Deb's business shut down for over a year due to Covid-19. World of Quilts Travel's last trip before the shutdown was supposed to be a traditional Caribbean Cruise. But because most of the ports were not allowing ships to dock, the trip ended up being a "circling the Caribbean Cruise." Deb said that even though they had to scrub their original itinerary, that cruise ended up being "still fun."
World of Quilts Travel's first quilt tour post-pandemic will be in the Fall of 2021 to include a trip to the Houston Quilt Festival.
Their first "quiltcation" for 2022 is entitled, "On The Road to California Tour," January 14 – 22, 2022. The tour begins in San Francisco and will work its way down the beautiful California Coast to our Show. Additional sites will include a visit to wine country, quilt shop stops, a scenic journey down US Highway 1, a tour of Hollywood and Beverly Hills and so much more.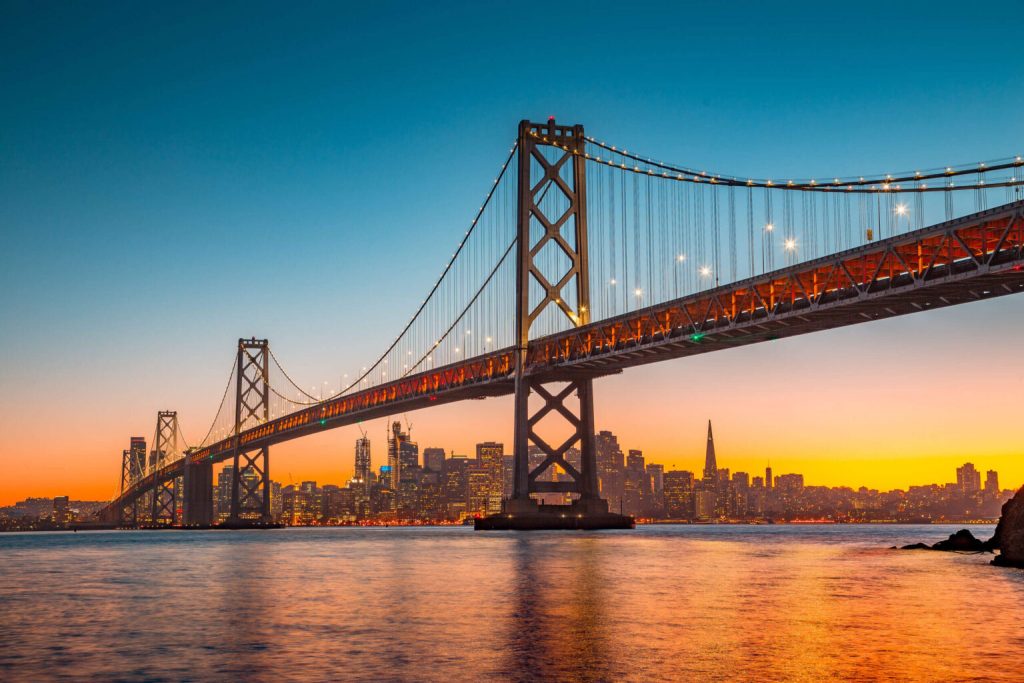 Ultimate Alaska Cruise
The Road Alaska Cruise starts in Vancouver and ends in Anchorage. Port stops include Juneau, Skagway, and Ketchikan. There will be lots of sightseeing and lots of quilt shops. Quilt teachers for the cruise will be Alaskan native, Dana Michelle, owner of Alaska Wildfire Designs, Bonnie Sullivan and Road to California's Stevii Graves.
Cruisers will have the option of continuing their journey to see America's tallest peak at Denali National Park. The extended tour will include 2 nights at the beautiful McKinley Chalet Resort, a tundra tour that goes into the heart of the Denali wilderness and finishes with a night in Anchorage.
Personal safety will be a priority on our Holland America Ship. Vaccinations are required but masks are not mandated. There will be daily COVID testing, and cabins will be independently cleaned on a daily basis. Also, the ship will have two physicians on board who are trained in COVID treatment. Be advised that health directives will be evolving and changing regularly before the Alaska Cruise departure.
For complete details on Road's Alaska Cruise, please visit the World of Quilts Travel website.
We hope you'll join us July 10-20, 2022 for an Alaska Cruise to remember.