Carrie Fondi will be teaching two handwork classes during Road to California 2022:
On Monday, 1004C – Traditional Hawaiian Applique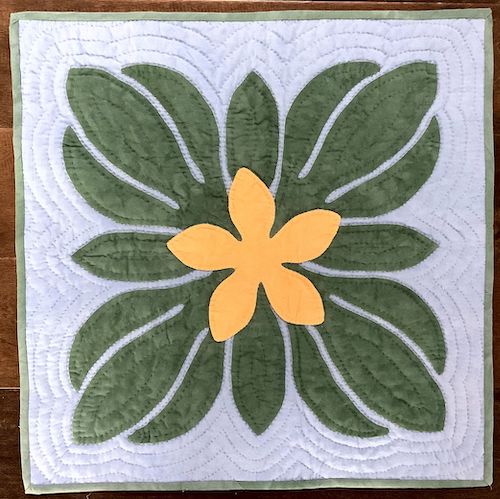 And on Tuesday, 2002C – Design Your Own Hawaiian Appliqué Quilt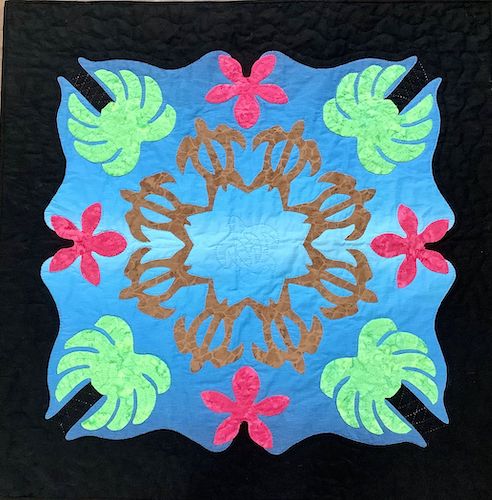 The Path to Aloha Quilting
Carrie Fondi's path as a Hawaiian quilter began with her love of crafts as a child. Her grandmother first taught Carrie how to quilt and crochet. Carrie started making Hawaiian Quilts as a teenager as a way to combine her love of the islands and her love for doing hand work.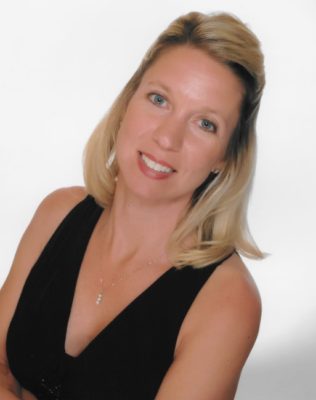 In 2006, a quilt store in California asked Carrie if she would share some of her Hawaiian Quilts to their local quilt guild. Carrie remembers, "I had no idea people wanted to hear how the Hawaiian Quilt came to be." Lecturing and teaching Hawaiian Quilting led to the need to have a website to display her quilts. Shortly after, she started selling her designs and by 2008, Aloha Quilt Shop was born.
Quilting at Home in 2020
During the Covid pause last year, Carrie discovered she loved to stay home where she could slow down and re-focus on her true love of being a traditional, Hawaiian quilter. Her favorite quilting tools at home are her silver thimbles. She has one for two fingers on each hand. She also gets a lot of use from her "great" small scissors. Carrie confides, "I keep a pair in every sewing bag."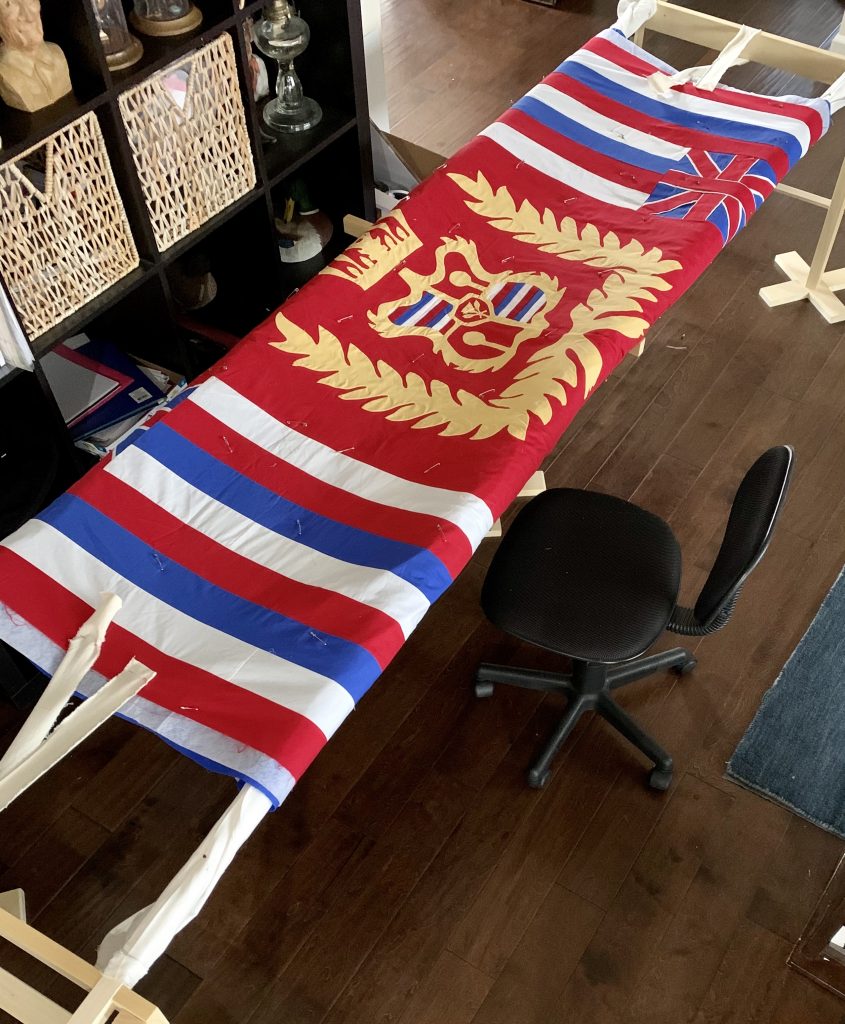 Fortunate for Carrie, during the lockdowns, her business hit a boom in March 2020 due to the high demand of fabric sales for face masks. Because Hawaiian fabric is fun, bright and upbeat, Carrie thought that "a lot of people chose Hawaiian prints for such a scary time."
Teaching Experience
Hawaiian quilter, Carrie Fondi, taught her first quilting class at a quilt store in California in 2007. Her most favorite thing about teaching quilting is the inspiration she gets from her students. "I leave every class with fresh ideas, new perspectives and knowledge. Everyone's creative process is different, teaching Hawaiian Style Applique I get to see the students use and interpret my applique techniques in different ways."
The handwork for Hawaiian quilting is best taught one -on one. Carrie taught her Hawaiian quilting techniques online during Road@Home which required her to slow down and record all of her hand techniques with close up cameras. She is looking forward to getting back to in person teaching at Road 2022 where she will be able to help students understand the history of the art and confidence in the basic techniques. "My goal is to make sure everyone goes home with confidence and a new love for handwork."
To learn more about Hawaiian quilter, Carrie Fondi, please visit her website.