<![CDATA[
What keeps Road to California the premiere quilt show in the West is that Carolyn Reese always has something new up her sleeve to add to the show. For 2014 there will be a new Pavilion area featuring more vendors, more seating, and more food service area.  
Also new to 2014  is the Daily Raffle Drawing — opportunities for guests to win some outstanding prizes each day.  Raffle tickets will be offered every morning of the show to guests. The tickets must be deposited at the North Information Desk to be eligible for the drawing. The Daily Raffle Drawing will be held each afternoon at 3:30 p.m. Winners will be announced over the loudspeaker in the Exhibit Hall and must be present to win, either in the Exhibit Hall or in a class. 
Prizes each day include:
Thursday: Bernina 215 donated by Mel's Sewing and Fabric Center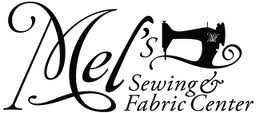 Mel's Sewing and Fabric Center have been with Road since it began. They, along with Upland Sew and Vac, are the official Bernina representatives for Bernina America. Says owner Perry Lytton, "The Bernina 215 is a great machine for beginners. Experienced sewers will love it for a second machine because it is lightweight and portable to take to classes." Mr. Lytton added: "We are glad to be a part of this first raffle. Road is a great show."

In addition to the raffle, Mel's Sewing and Fabric Center is providing sewing machines for two classrooms. There will be a class set of 26 of the Bernina 550 quilter machines in one classroom and 26 Bernina 760E embroidery quilting machines in another room. Mel's will also have the entire Bernina line available in their booth.
Friday: Babylock Sofia 2 donated by Moore's Sewing                                                                                                                                                                                                Moore's Sewing is a Diamond Sponsor of Road to California and a great supporter of the show. The trend-setting Sofia 2 is a compact machine that features 70 built-in embroidery designs and 168 stitches. With a 4″ X 4″ embroidery field, convenient LCD Touch Screen and a USB slot for transferring designs through a thumbdrive, the Sofia 2 is perfect for creating and inspiring.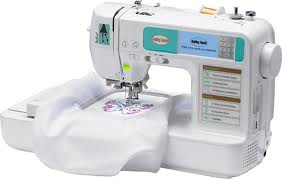 Saturday: Martelli La Cresta Premiere Work Station donated by Martelli Enterprises                                                                                                                                         Martelli Enterprises is excited to be back at Road and is looking forward to sharing the new changes within their company with Road's guests. Valuing innovation and continual improvement through the support of a dedicated research and development team, Martelli Enterprises has a new website, offering more tools and accessories for quilters and other sewing and crafting enthusiasts. Be sure to visit them in Booths 1918 and 2017.

The La Cresta Premiere Work Station features a 29" x 47" work surface, adjustable height, electric motor with hand control, 24" strip ruler, two sided cutting map, and a 45mm Martelli Rotary Cutter.  
Sunday: Husqvarna Viking Opal 670 donated by OC Sewing and Vacuum                                                                                                                                                              This is OC Sewing and Vacuum's third time at Road and they "love the show." They are the number one Husqvarna Viking dealer in the world and have never donated such a high end machine before to any show.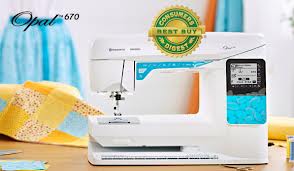 The Opal 670 is a computerized sewing machine that is extra-efficient with loads of built-in assistance including a Touch Screen that is easy to navigate and shows all your settings; an Automatic Thread Cutter that cuts the top and bobbin thread automatically; a Bobbin Thread Sensor that alerts you when the bobbin thread is about to run out; and an Electronic Self-Adjusting Thread Tension that sets the best tension automatically for all techniques and fabrics.
Thanks to these great vendors for donating these great prizes. Be sure to get your raffle tickets early each day and turn them in to the North Information Desk so that you can be included in the Daily Raffle Drawing.
Which prize would you like to win?
]]>