<![CDATA[
You never know who you will run in to on the viewing floor at Road to California.
Standing by the 3
rd
Place Art Pictorial was the maker and quilter, Margot McDonnell, having her picture taken by her friend to record the honor.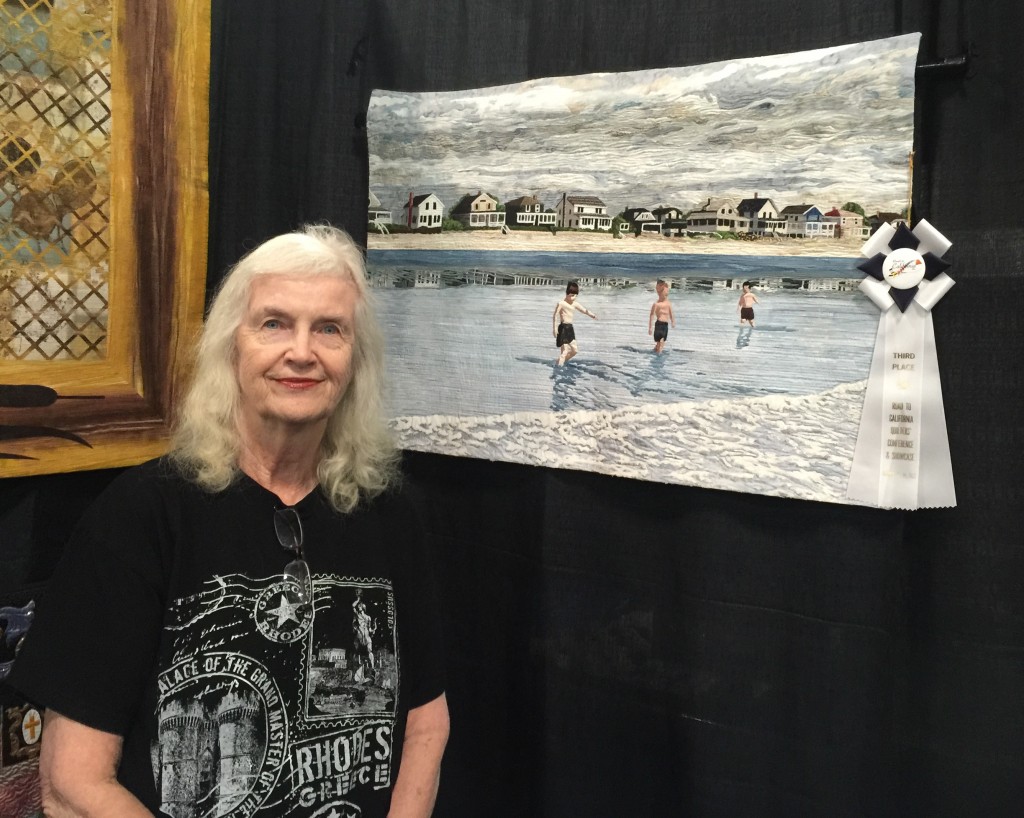 What did Margot have to share regarding her winning entry?
A quilter for the past 15 years, Margot said she didn't normally do quilts like this unless she was "obsessed with the theme."
Moody Beach, Maine, 1957
took 2 years to make. Margot spent the first year just "thinking about it." "I think a long time before I get going on a project," said Margot.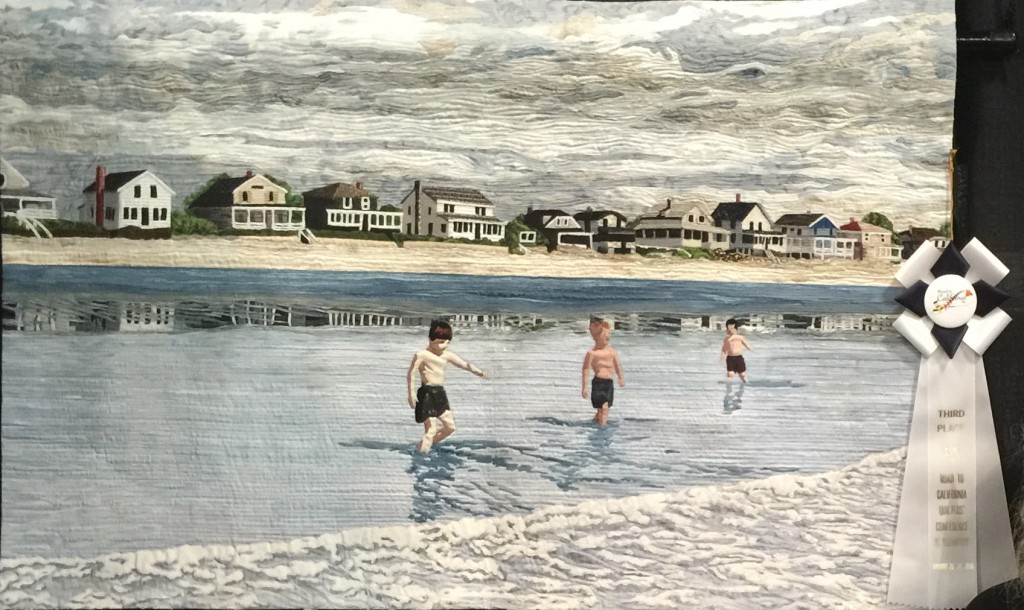 She found the picture that inspired her quilt on
eBay
and bought it. It was just a tiny black and white snapshot. She named her quilt after the information found on the back of the picture. And by the way, Margot has never been to Moody Beach 🙂 The quilt is fused, quilted with a walking foot, and painted. the most challenging part were the reflections and the white surf bubbles which she cut in piece like lace. As Margot worked on the quilt, she thought about the passage of time and how the three little boys must be in the their 60's by now. Who inspires Margot with her quilting? "
Lenore Crawford
changed my life." She taught Margot the technique used on
Moody Beach, Maine, 1957.
Margot was thrilled to find out she shared the Art Pictorial winning category with her mentor,
Lenore Crawford
. "I was honored to be named a winner along with Lenore." Lenore won first place, Art Pictorial, for her quilt,
Spanish Arches
.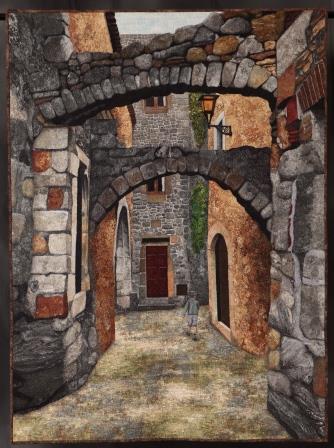 What winning idea are you thinking about for Road 2017? The packet for entries for our 22
nd
annual Quilter's Contest will be available starting around April 1
st
on our
website
.]]>