<![CDATA[Valley Quilters Past President Mary Fidler is so proud of her quilt guild, she wears their logo on her vest: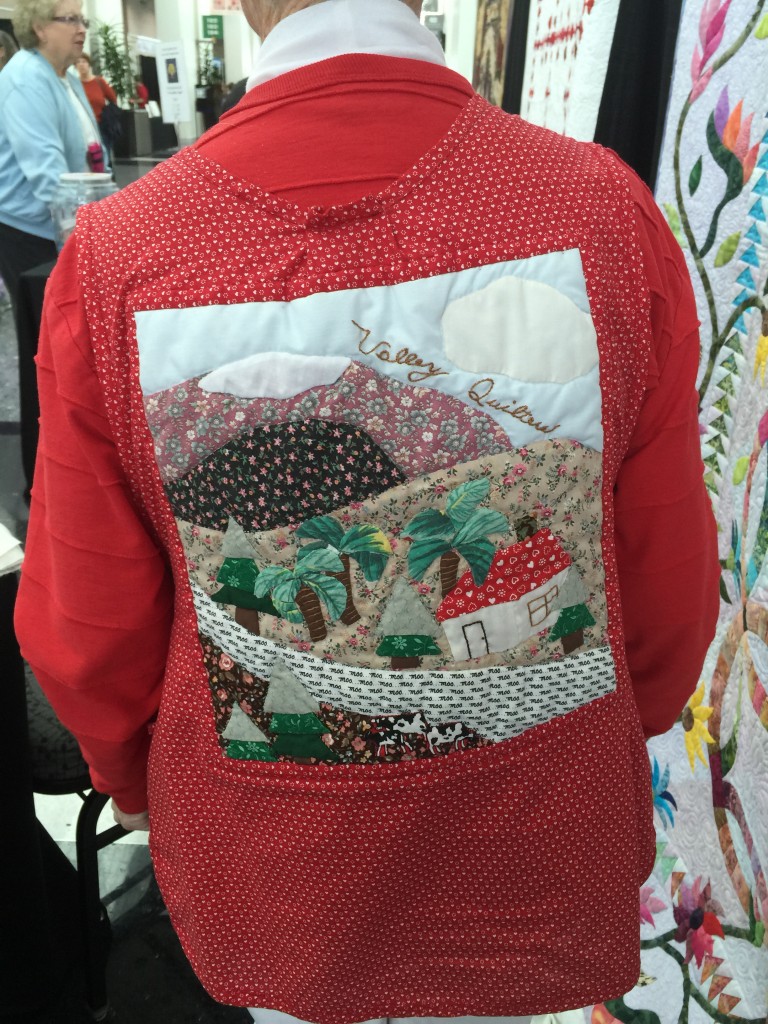 The logo was designed by one of the founding members of the guild in 1981 and depicts areas of interest around Hemet, California where the guild is located. Those symbols include nearby Idyllwild in the San Jacinto mountains, clouds, dairies and local agriculture. Mary joined the guild in 1992. She has appreciated the "fellowship, knowledge, and hand quilting skills" that the guild has provided. [caption id="attachment_3822" align="aligncenter" width="695"]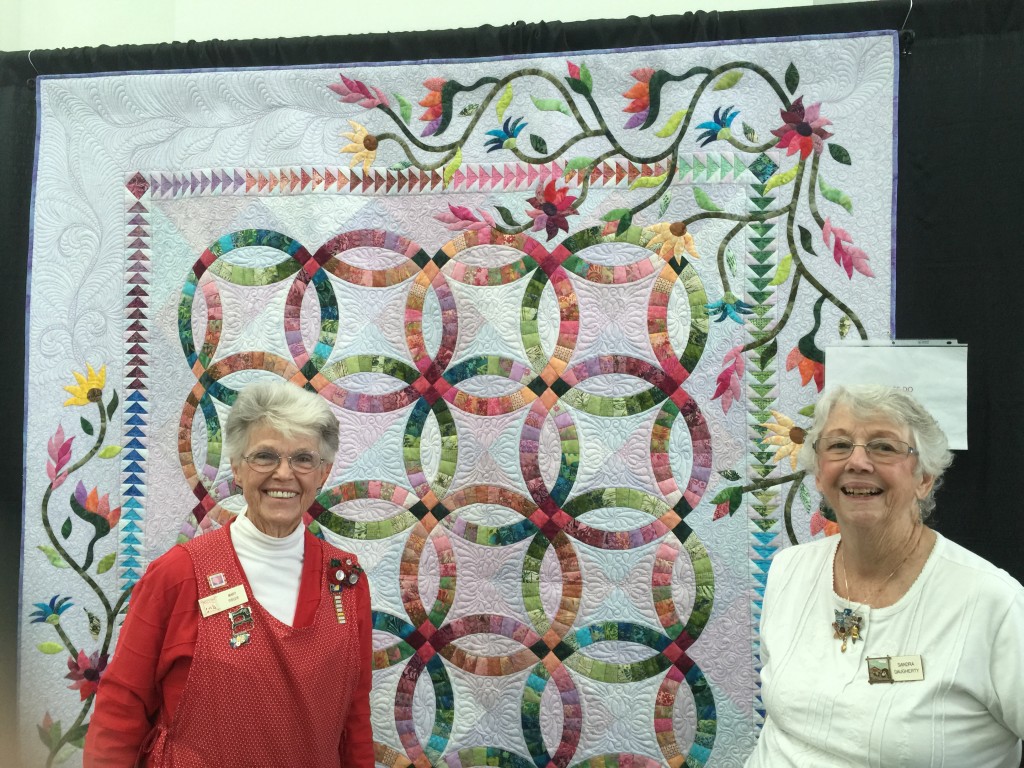 Past Presidents Mary Fidler and Sandra Dougherty at Road to California 2016[/caption] Providing quilts for those "in need of comfort" are donated from the guild to hospice patients and to the local police and fire departments to use in trauma situations. Their Yakkers group promotes hand quilting and meet each Monday. While either hand quilting the guild's opportunity quilt or tying security quilts, it gives members an opportunity to have someone to talk to. The Valley Quilters just celebrated their 36th Annual Quilt Show February 12 and 13. Funds collected at this event goes to their scholarship fund. Five, $1,000 scholarships are awarded to local high school seniors at their April Meeting. Their opportunity quilt, Flowers for my Wedding, was won by Hortencia Roesler.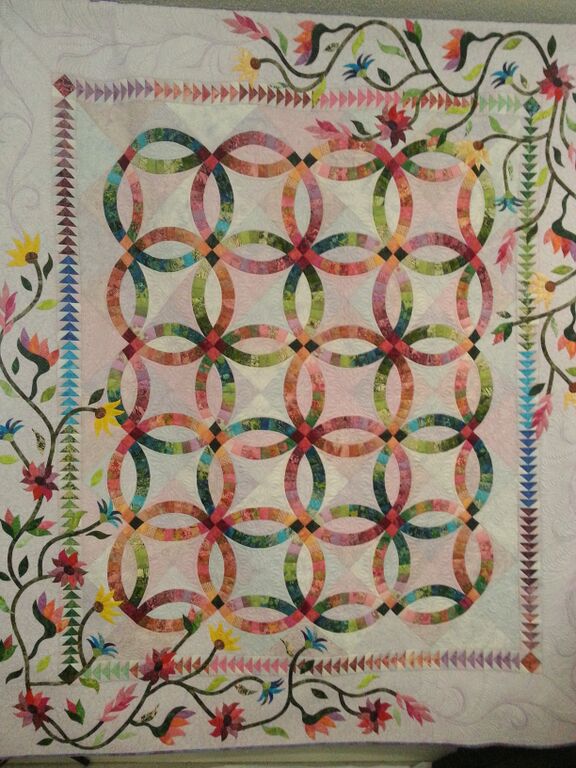 Next up for the Valley Quilters Guild is their annual Quilt Retreat March 14-17 at Vina de Lestonnac. To learn more about the Valley Quilters Guild, visit their website or their Facebook Page. ]]>