<![CDATA[The ballroom of the Ontario Convention Center was the location for viewing the Special Exhibit, Red & White Quilting, An Iconic Tradition.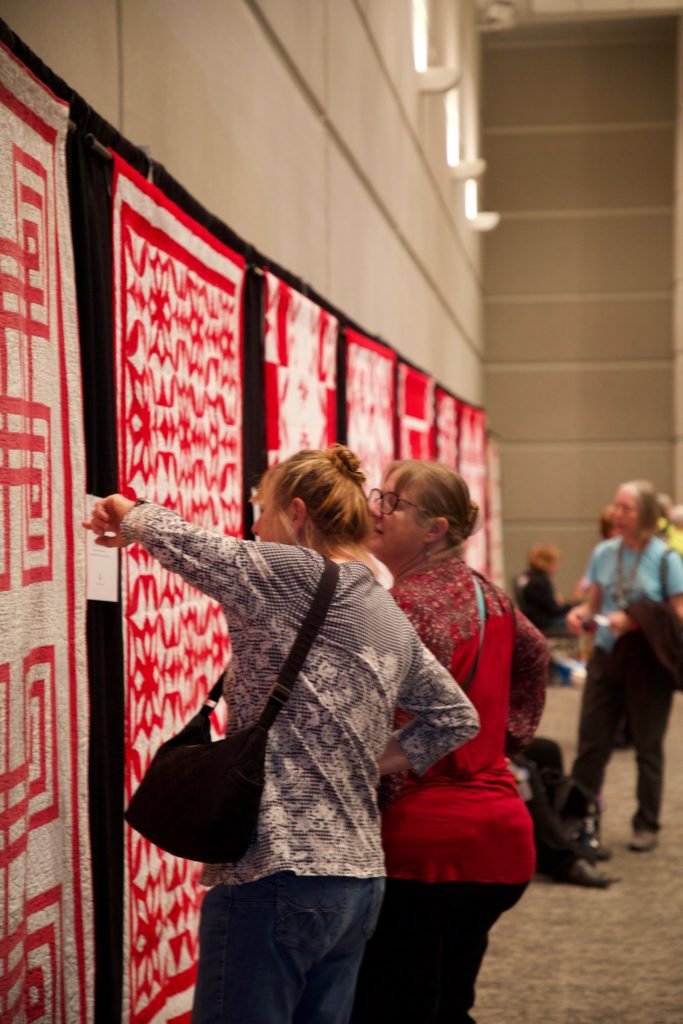 Red & White Quilts have been popular for over three centuries of quilt making and have been a staple since the mid nineteenth-century.  Red & White quilts are bold, graphic and eye-catching and are the most iconic color combination in quilting. The exhibit highlighted this tradition celebrated in Linda Pumphrey's newest book, Red and White Quilting an Iconic Tradition in 40 Blocks. The book features instructions for 40 blocks and 14 projects.  Each project has three variations shown so readers can decide which version they want to make.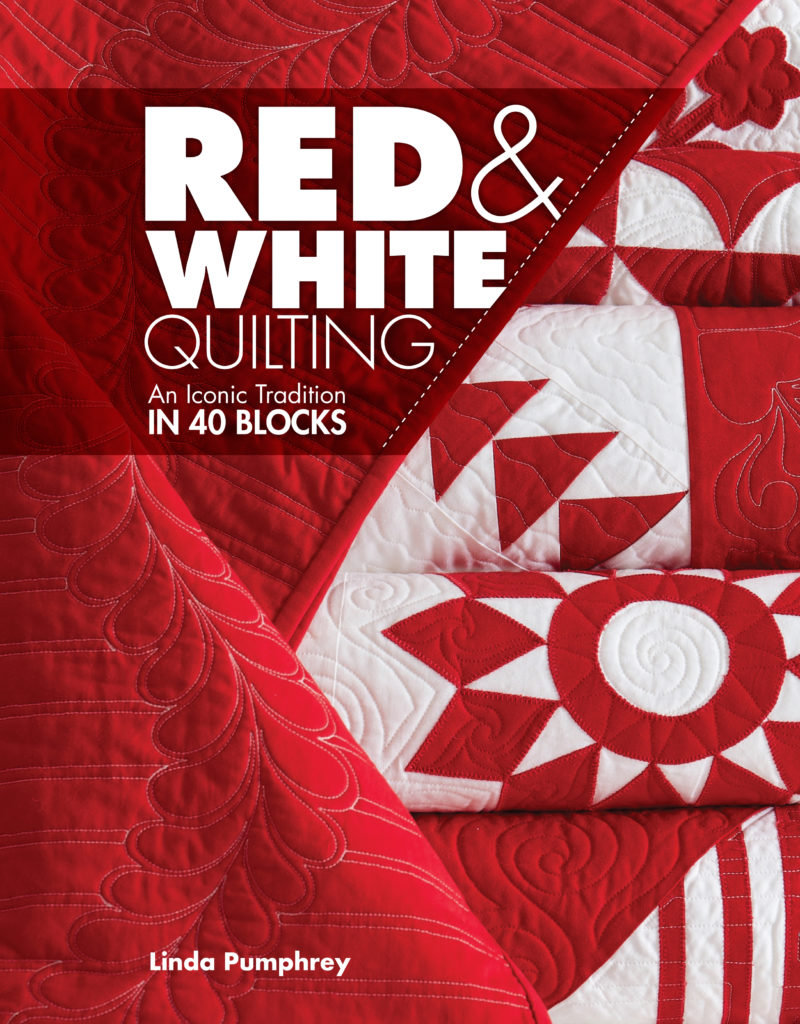 A total of fourteen quilts hung in the exhibit, highlighting the versatility of a two-color quilt. Eleven of the quilts came from Linda's book and the other three came from the International Quilt Study Center & Museum located at the University of Nebraska-Lincoln which were used as inspiration for some of the new quilt designs in the book.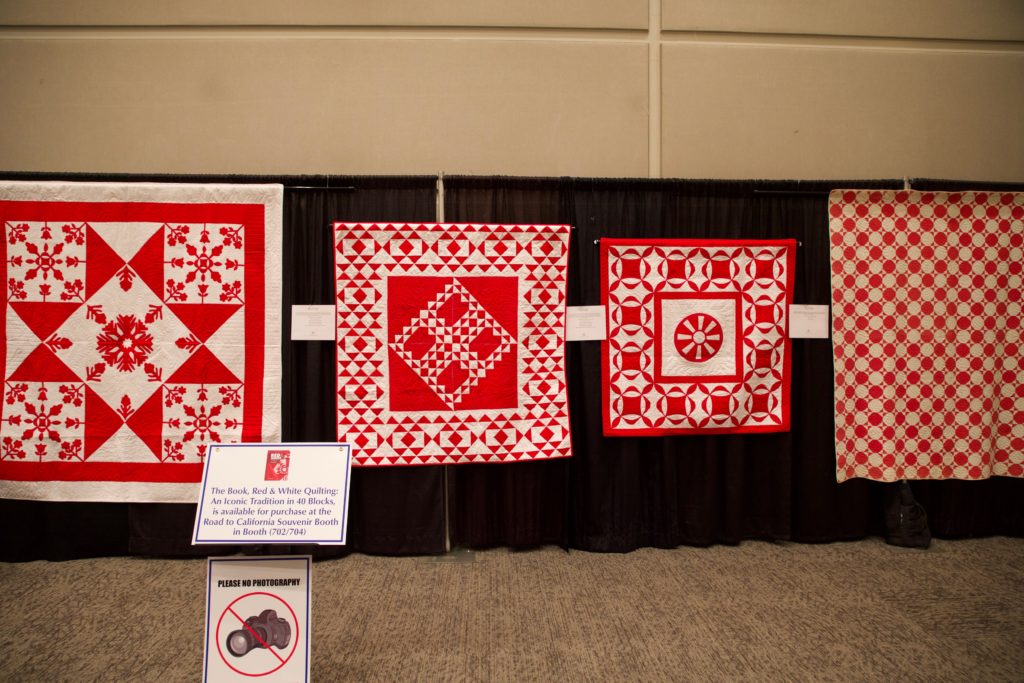 The production of the quilts used for the book and the exhibit, were actually a "Pumphrey Family affair."  Linda's mother and sister each made one of the projects and the rest were made by Linda.  Linda said that she "set out to develop new quilt patterns that were little on the modern aesthetics, definitely contemporary but yet classical with using very tradition blocks."   All of the quilts were quilted by Karen Kielmeyer who also did the quilting for the Special Exhibit seen at Road 2017, "Mountain Mist Historical Quilts."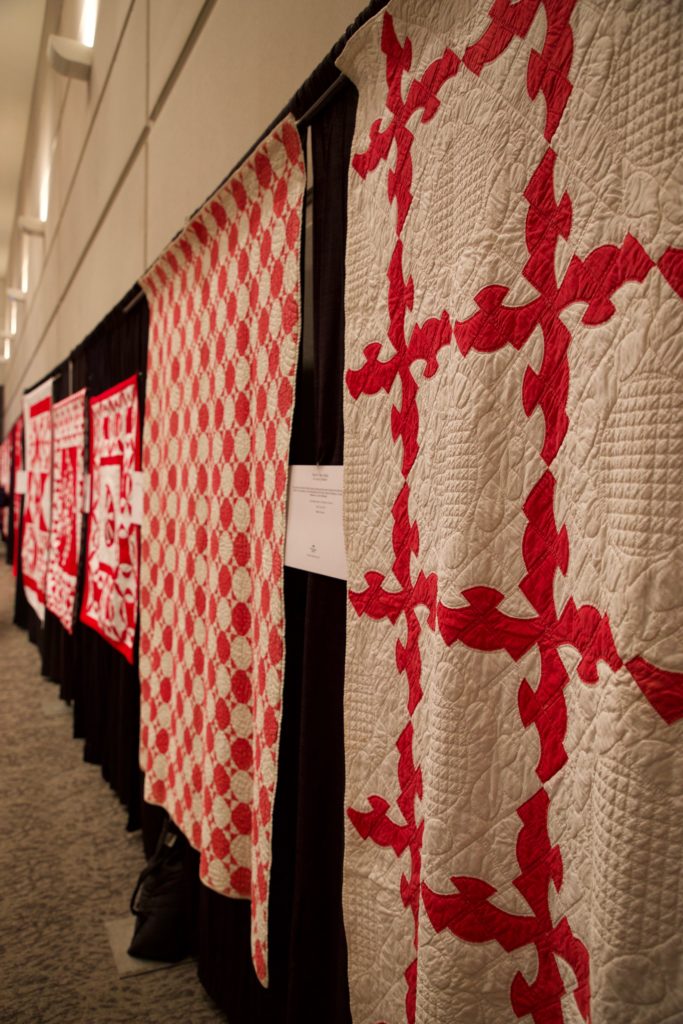 Road to California 2018 was the first place Red & White Quilting, An Iconic Tradition has been shown.  After Road, the exhibit will be on tour at the Original Sewing and Quilt Expos throughout the country in 2018.  In addition, the quilts and the book will be featured on an upcoming segment of "The Quilt Show" with Alex Anderson and Ricky Tims. ]]>