<![CDATA[
Did you know that February is National Cherry Month? Maybe it's because George Washington's Birthday is February 22nd ("I didn't cut down the cherry tree"). Or maybe it's because one of the quilts featured in Eleanor Burns' 2012 Block Party, Quilts From El's Kitchen, highlighted a Cherry Basket Quilt.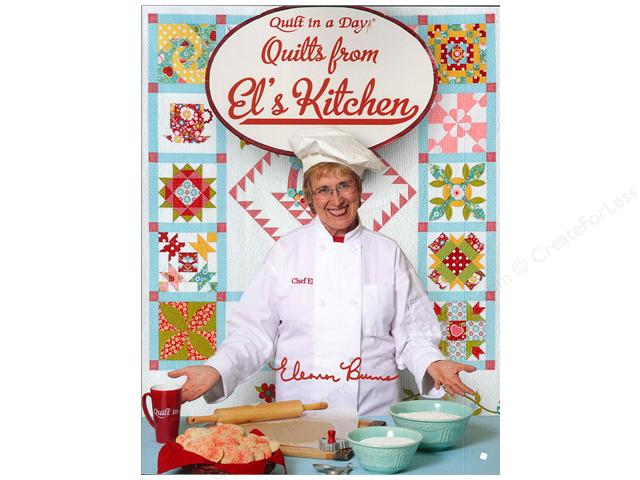 Eleanor Burns returned to Road to California again this year, bringing her spunky spirit and cute costumes, to entertain and delight her over-flowing classes. And of course, Eleanor had some surprises up her sleeve.
What was different about this year's presentation? Attendees got inspiration for sewing and cooking. Not only did Eleanor talk about the quilts based on the blocks from Quilts From El's Kitchen, she also shared delicious recipes that went along with them.
With the cherry basket block, Eleanor showed how it could be repeated on its own in a beautiful quilt, as well as the center of the quilt made from the all the blocks in this latest book.
The recipe Eleanor gave for the cherry basket block is perfect to make to celebrate National Cherry Month:
Cherry Cobbler in a Crockpot
2 cans cherry pie filling    1 box yellow cake mix
1 stick melted butter    2 teaspoons vanilla
Dump pie filling in a crock pot. Combine cake mix, butter, and vanilla in a mixing bowl. Break up and cover pie filling with the crumbles. You can add some chopped nuts on top if you want. Bake on high for two hours or on low for two-four hours. Serve with ice cream or whipped cream if desired.
To see more recipes and learn about the other tasty quilt squares in Quilts From El's Kitchen, visit Eleanor Burn's web site.
]]>
Tags: Cherry Basket Quilt Square, Cherry Cobbler, Eleanor Burns, Quilt in a Day