<![CDATA[
Michele Crawford will be teaching on Monday, 1003R Carpenter Star, and an evening class on Saturday, 6066C  Crumb Quilting
Michele's company, Flower Box Quilts, will have a booth on the vendor floor.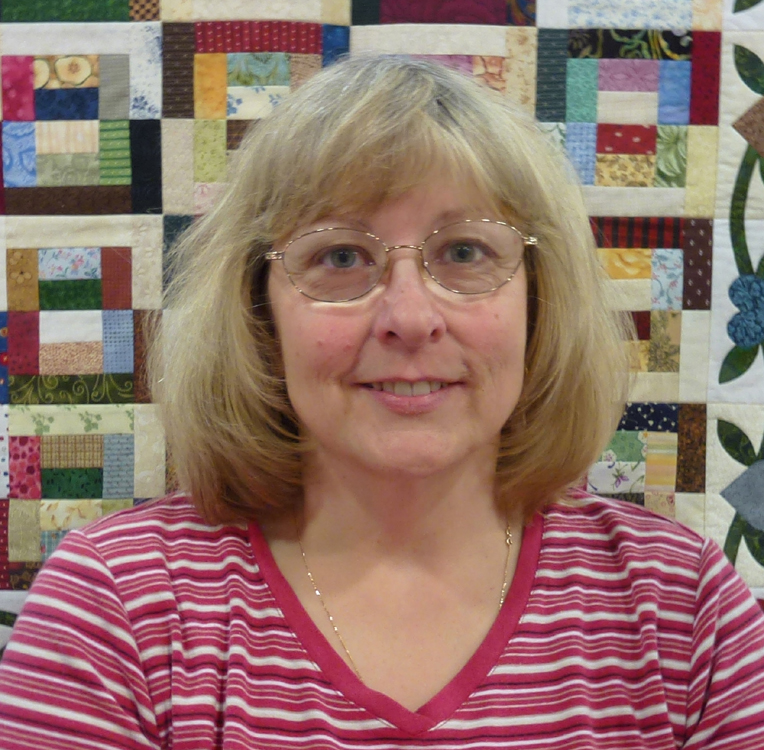 Michele Crawford has a long history with sewing, crafting, and pattern making. Since the age of 9, she has always had a needle and thread in her hands whether it was stamped cross stitch, crewel, crochet, knitting, embroidery or sewing clothes. Michele taught herself to sew. Her first projects were sewn on her grandmother's featherweight sewing machine. Michele's first business was making woven potholders on a loom and selling them in her neighborhood. While in high school, she wanted to be a fashion designer and go to New York City to school. She ended up being an elementary school teacher, getting married, starting a family, and then began her life as a self-employed designer and business owner. Michele's first business was Cross 'n Quilt. Started in 1986, Michele designed and sold her patterns combining counted cross stitch and quilting. Through this experience, Michele has created over 4,500 published sewing, needlework and quilting designs in over 40 different publications. She has worked with over 35 fabric, thread and batting companies to date. In 2002, a few quilting magazines started offering kits for the projects in their magazines featuring new fabric collections, and that was the start of Michele's internet business,
Flower Box Quilts
. By 2008, she began designing her own quilt patterns to sell on her website as Flower Box Quilts, and also offered other quilt fabric kits exclusive to her site.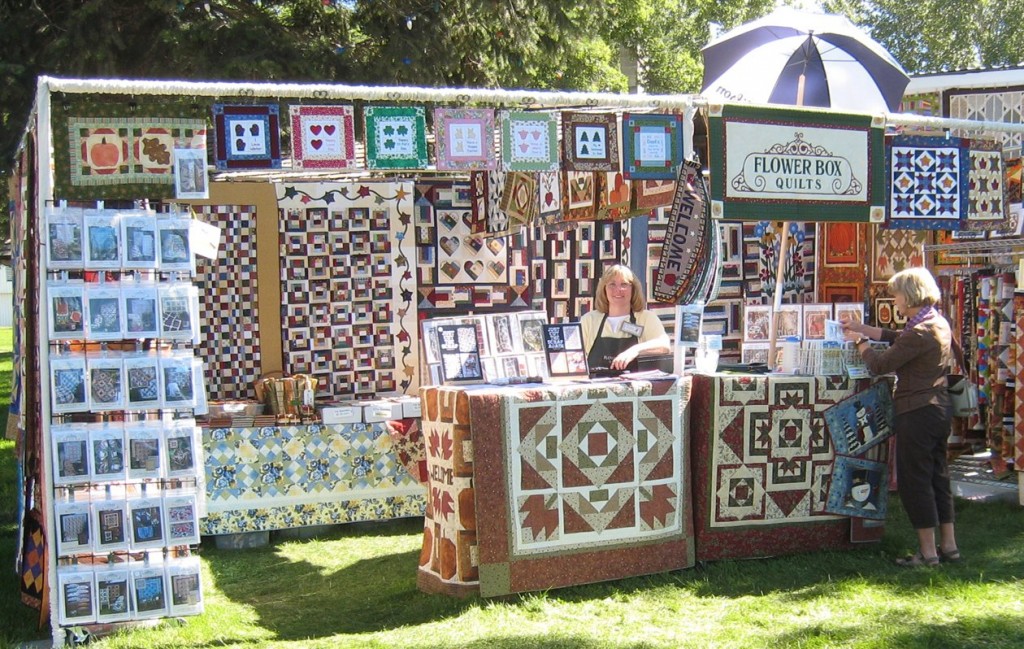 The Flower Box Quilts booth is known as the "happy booth." She likes to showcase many different styles and techniques to inspire her customers. Featured in her booth are seasonal and non-seasonal fabrics as well as 100 of her original quilt patterns including those for quilts of all sizes, runners, place mats, pillows, Christmas ornaments and tree skirts, and other decorative items. She still likes to combine counted cross stitch with quilting and has started to offer other types of handwork including working with wool felt and embroidery, and hexagons.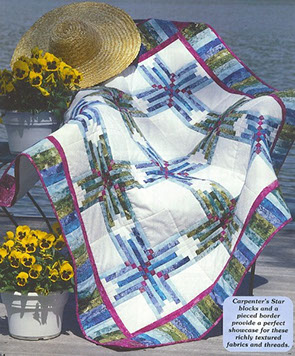 Michele is looking forward to teaching her two classes. She enjoys interacting and being with the quilters, and sharing her tips and techniques for quilting. She wants her students to have FUN and reminds them that there are many ways and techniques to achieve the same results in quilting. Her motto?  "We cannot achieve perfection but we can strive for excellence." She especially loves it when she sees the "light bulb" come on in a student's face when they have tried something new that she taught them and it works for them. There are several sewing tips that Michele likes to share. One is
Don't wash fabric before piecing.
She believes that the finishes help achieve a "cleaner" cut with a rotary cutter. Some other tips:
Iron as you go; It's OK to sew over pins; and Use 100% Cotton thread.
To learn more of Michele's tips, you'll just have to take one of her classes!! Michele is looking forward to being at Road 2016: "I LOVE the amazing and positive energy of all the quilters – vendors – staff at Road! The extreme excitement of being at the cutting edge of quilting and being inspired by so many incredibly talented and creative people is mind boggling, humbling, and fabulous!" To learn more about Michele, please visit her
web site
.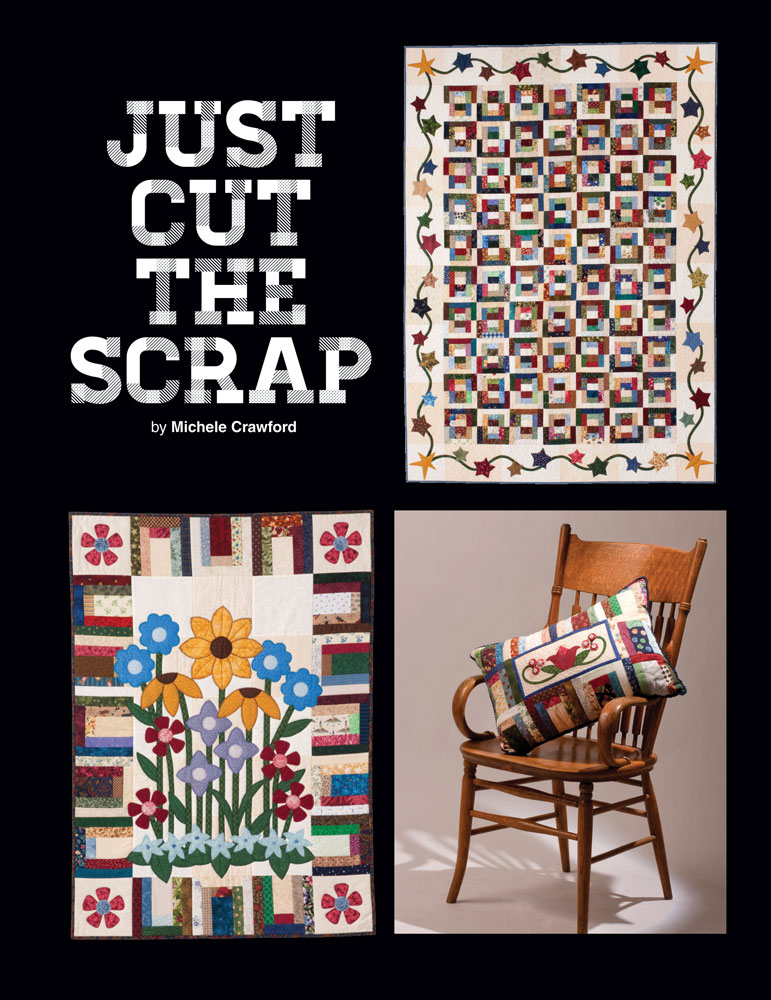 Now for
the giveaway
: Michele is giving away
5 copies
of her book,
Just Cut The Scrap
. To enter, simply
comment below
what you are looking forward to the most at Road 2016. You have until midnight on Sunday, December 20, 2016 to enter. Five lucky winners will be chosen using Random Number Generator and will be notified on Monday, December 21, 2016. Good luck to all who enter.
]]>
Tags: Flower Box Quilts, Giveaway, Michele Crawford, Quilt Classes, Quilt Teacher