<![CDATA[Shannon Fabrics had a big presence in Road's 2016 Marketplace. Featuring their signature "Cuddle" fabric collection, Shannon Fabrics showed guests why they have become a household name when it comes to plush fabrics and how they are Making The World a Softer Place™. In their booth, they were able to demonstrate a variety of tips and techniques using Cuddle, as well as how all their fabrics can be used alone and together with other fabrications, including quilting cottons.
A huge hit with Shannon Fabrics booth were all the Cuddle Charm Packs they gave away. Their charm packs were a great way to be introduced to using Cuddle Fabric and are perfect for making a baby blanket or a baby pillow. During the show, one of the $5.00 Lecture classes featured Quick Quilts With Cuddle. The class was taught by Cuddle experts Pat Wodskow and Cindy Surina. Pat and Cindy shared tips and techniques on how to work with Cuddle fabric. The first thing they pointed out was why Cuddle is a superior fabric to Minky. While Minky was the first plush fabric, Pat remarked how it has a thinner backing and is a cheaper quality. That is why you can find it at Wal Mart and JoAnn's. Cuddle has a higher weave backing along with a higher, thicker, and longer pile making it more stable than Minky. As Pat noted, "Cuddle is the good stuff." [caption id="attachment_3951" align="aligncenter" width="593"]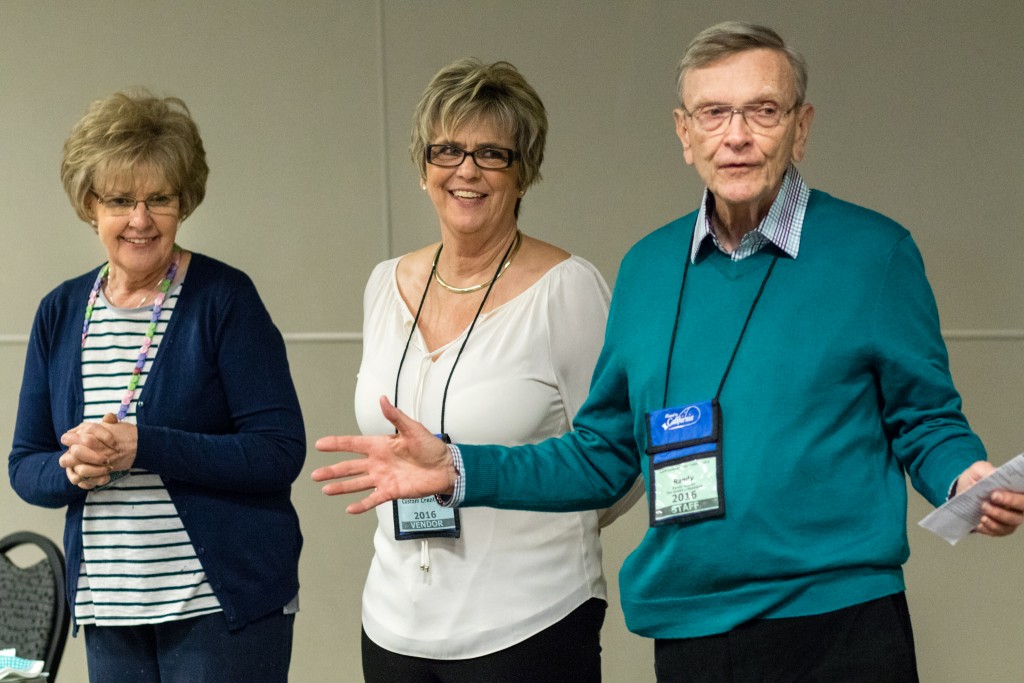 Pat Wodskow and Cindy Surina being introduced in their class by Randy Graves. Photo by Brian Roberts Photography[/caption] What were some of the tips Pat and Cindy Shared?
When Cutting Cuddle
Cuddle does not fray but you will get some "Cuddle dust" when you cut it.
For shorter fiber Cuddle fabrics, use a rotary cutter. For the longer fiber Cuddle fabrics, draw a cutting line on the backside of the fabric and cut through the backing only with scissors. Pull apart and place in dryer to control the "Cuddle dust."
Check the nap before cutting each piece to make sure it is going in the right direction.
The best pattern pieces should be sturdy. You can iron tissue paper patterns to the waxy side of freezer paper. Cut all pattern pieces out first before using them on the fabric.
Do not use pins to secure pattern pieces on fabric layers. Instead, use pattern weights. Soup cans, coffee cups or tuna cans also work well to keep pattern pieces in place. [caption id="attachment_3950" align="aligncenter" width="512"] Photo by Brian Roberts Photography[/caption]
Assembling Cuddle Pieces
Sewing Cuddle
Be aware of the straight of grain and stretch. Cuddle is way more stretchy on the cross grain. Never put cross grain and straight grain together.
Use a Walking Foot.
Use a size 90/14 ballpoint (stretch) needle for more stability
Lengthen the stitch length to 3-3.5 mm
Sew straight edges.
Caring for Cuddle Projects
[caption id="attachment_3953" align="aligncenter" width="553"]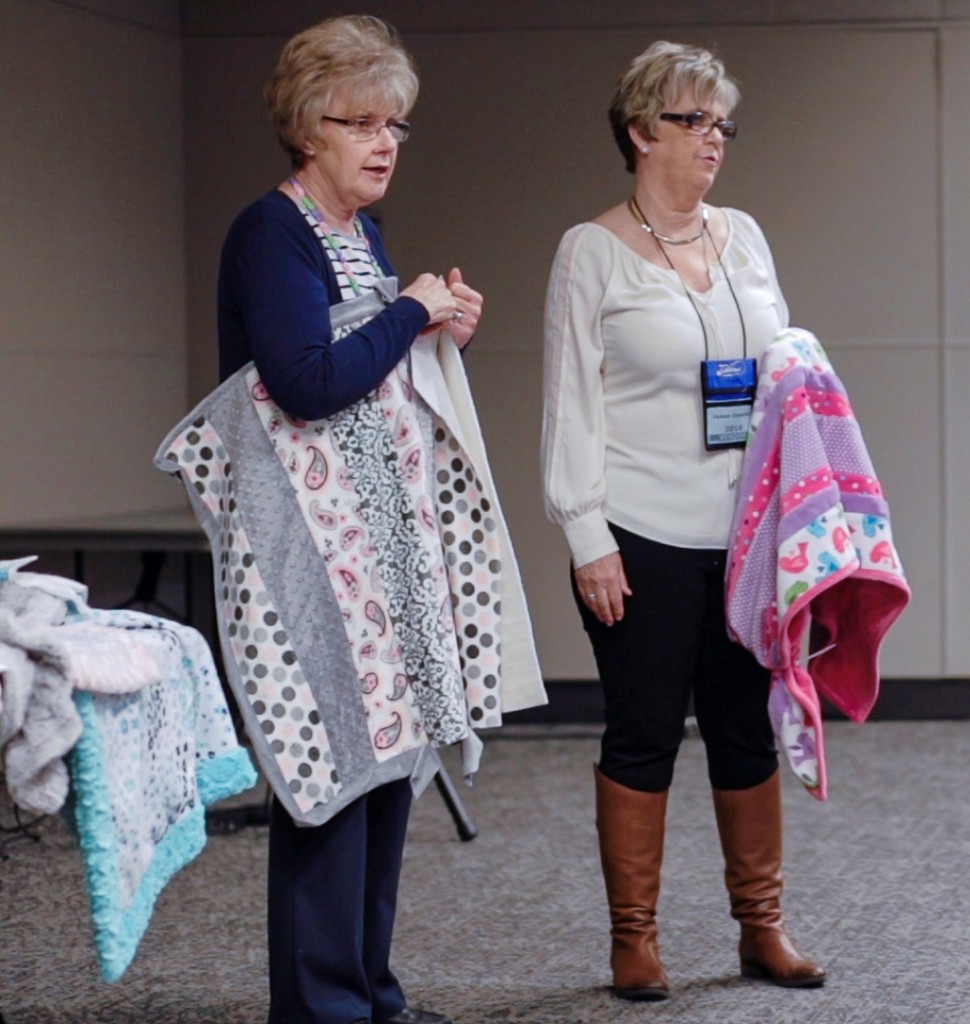 Photo by Brian Roberts Photography[/caption]
Machine wash in cool water. Tumble dry low heat. Take out of dryer just before it is completely dry and hang.
For more information on how to use Cuddle fabric, visit Shannon Fabrics
website
or their
You Tube channel
for demonstrations. ]]>
Tags: Baby Pillows, Baby Quilts, Cindy Surina, Cuddle Fabric, Pat Wodskow, Plush Fabrics, Shannon Fabrics