<![CDATA[
In the mid-1980's, Carol Cruise got cancer.
When she was going through her chemotherapy treatments, she wanted something to do on her "good days" when she was feeling better. A friend gave her a kit to make a teddy bear. Unfortunately for Carol, the kit had a million pieces and she did not enjoy putting it together. Carol thought, "If you are going to make a stuffed animal, you should have fun while you are making it." So she set out to reduce the pieces of the bear to make the project easier. She ended up with a stuffed bear pattern that had 
just 2 pieces
!! [caption id="attachment_3963" align="aligncenter" width="611"]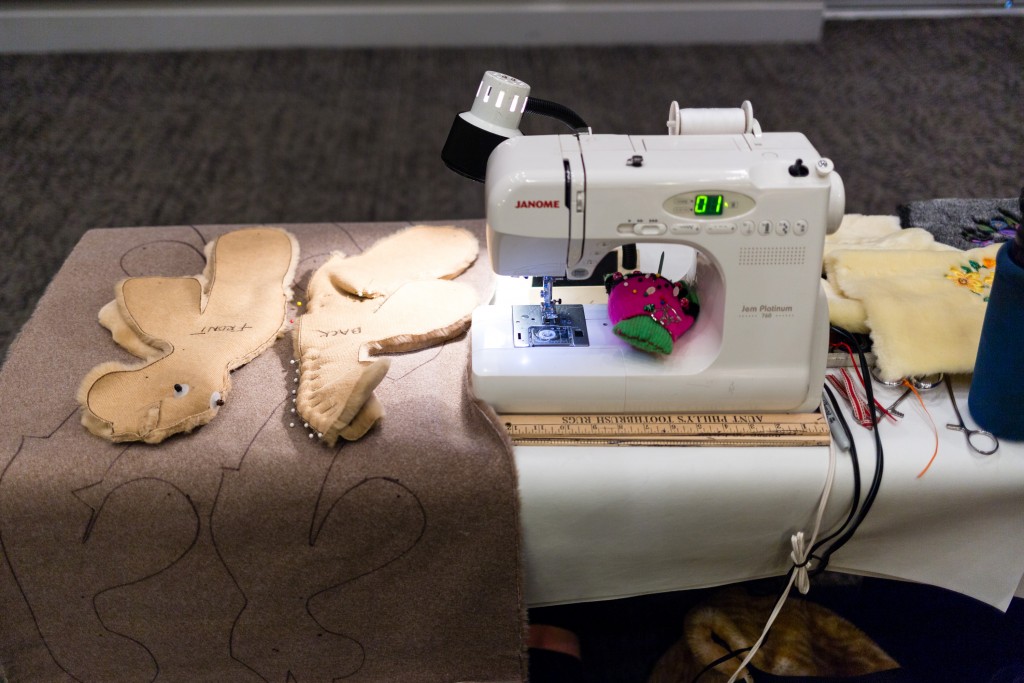 Photo by Brian Roberts Photgraphy[/caption] Later, Carol thought, "If I could make a bear with just 2 pieces, what other animals could I create?' That's how
Carol's Zoo
 began.
Today, Carol's Zoo has
20 simplified animal patterns
with 8 new ones currently in the "incubator." Carol is also looking to expand to baby quilts, utilizing a flat or
applique
version of her animals. [caption id="attachment_3960" align="aligncenter" width="603"]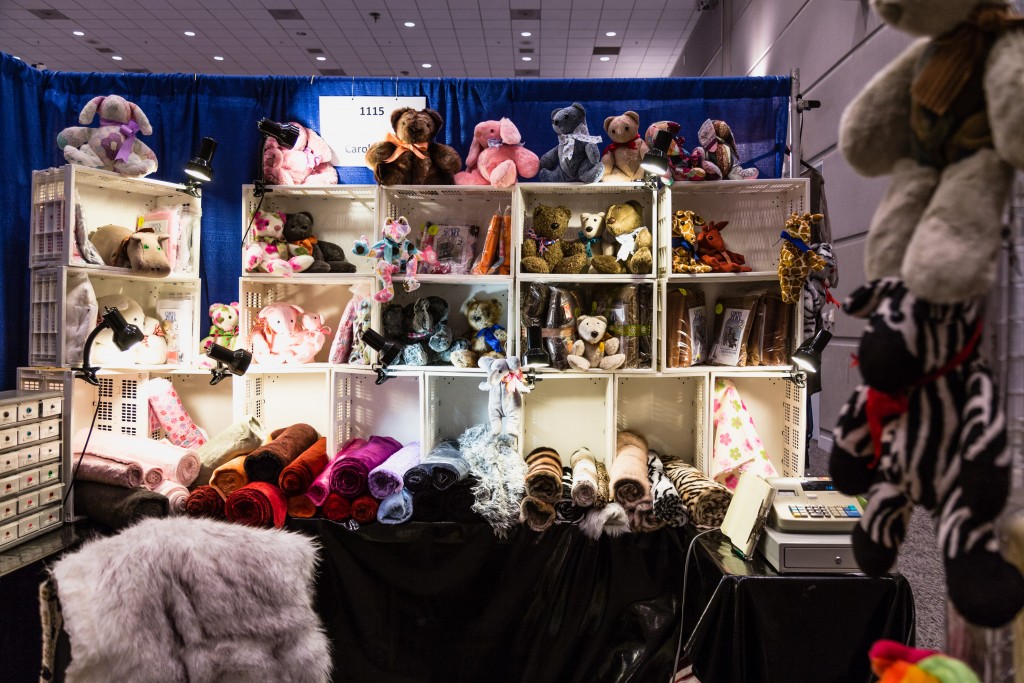 Photo by Brian Roberts Photography[/caption] Carol started sewing when she was 5 years old, under the guidance of her mother, a Vogue couture seamstress. Carol's mother believed that the inside of a garment should look as good as the outside and trained Carol in that philosophy. That training came in handy when Carol started working on simplifying her patterns. [caption id="attachment_3962" align="aligncenter" width="612"]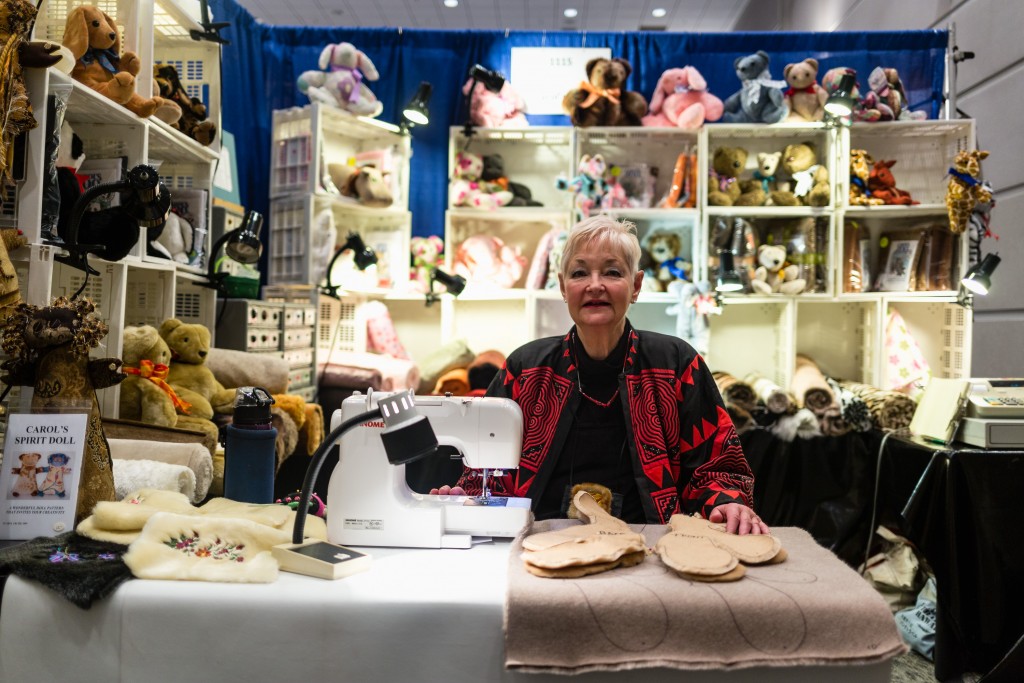 Photo by Brian Roberts Photography[/caption] Starting a business as a "zoo keeper" was not Carol's original plan. She was actually one of the first 5 people to start the customer service department for Levi Strauss. For several years, she had her day job and shared her animals at local shows in the San Francisco Bay area on weekends. It wasn't until the late 1990's that Carol plunged in to making Carol's Zoo her full-time work. She sold 3 of her patterns to
McCalls
who still carries them in their pattern books. What is Carol's creative process? "I stare out a window and mentally trace my designs, thinking about how I want a pattern piece to look like. Then I draw it out, tweak it, and redraw it until I get what I envision."  Carol has "so many ideas" that she is working on: scarves, vests, tote bags, spirit dolls, and purses too. She keeps a notebook with her everywhere she goes just in case a new idea pops up. [caption id="attachment_3961" align="aligncenter" width="364"]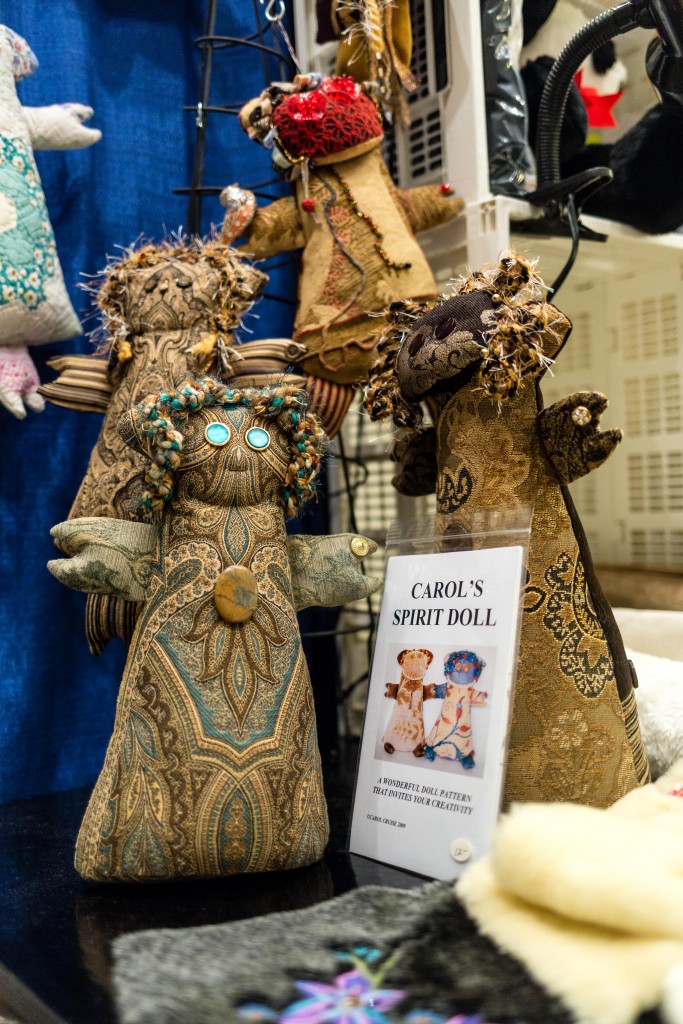 Photo by Brian Roberts Photography[/caption] Road 2016 was Carol's first experience as a vendor for the show. What did she think about Road to California? She enjoyed all of the enthusiasm of the customers and appreciated the opportunity to showcase what she loves doing most: designing and sewing stuffed animals.]]>
Tags: Carol Cruise, Carol's Zoo, DIY Stuffed Animals, McCalls Patterns, Plush Toys