<![CDATA[
Patt Blair won 3rd Place in the category Art, Critter for Summer Hunt at Road 2016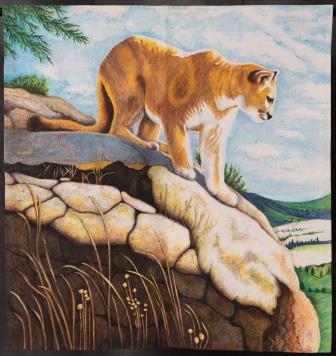 Patt Blair is no stranger to Road to California. A resident of the mountain community of Mt. Baldy, California, she is surrounded by inspiration for her quilt designs. The idea for
Summer Hunt
came several years ago from another piece of hers,
Winter Hunt,
where an elusive mountain lion hunted in the late afternoon snow. Patt knew for years that
Summer Hunt
would come into being; it just took a while to come up with the look she wanted.   An east coast artist, B. Hautman, had produced a similar piece and was kind enough to allow Patt her own modified interpretation of his image. It took Patt about 11 weeks to finish
Summer Hunt.
First, she immersed herself in paining the subject so that she could really come to know it. Patt spent 8 weeks on the quilting. The further along she got on the quilt, the fewer hours were dedicated each day in the project. The blocking and facing only took a few days.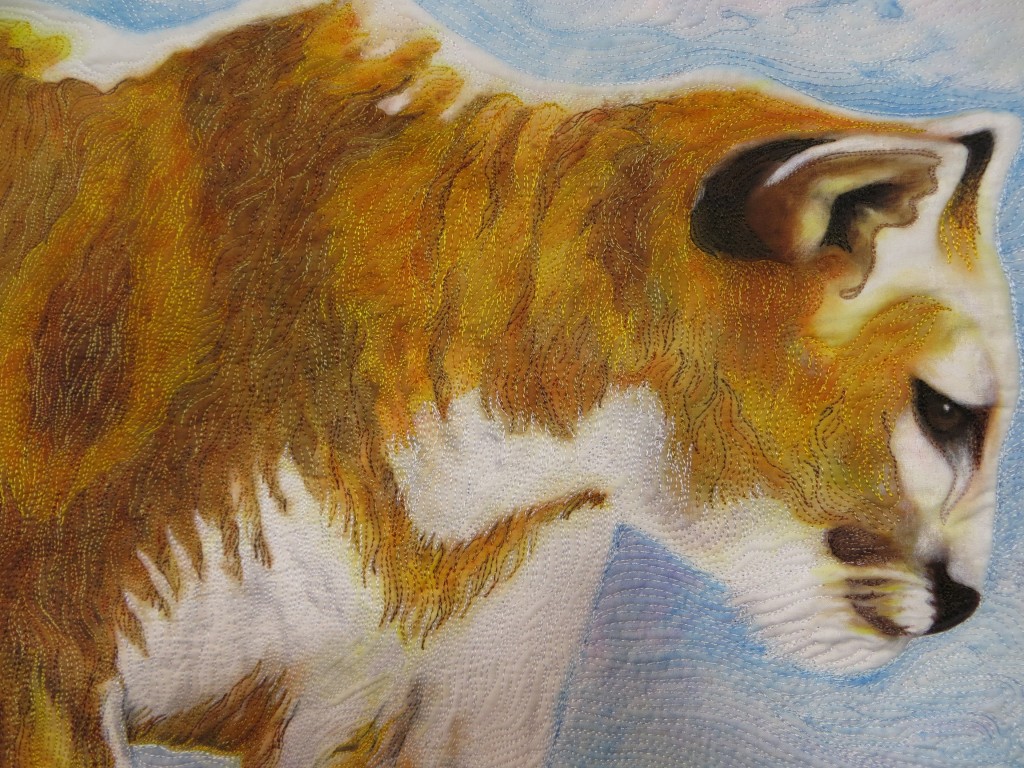 As a quilter, Patt puts a lot of introspection in her pieces. She feels that it "absolutely pays off to really think about the elements of a piece; to decide what importance they will play in telling the quilt's story. For example, Patt normally loves quilting airflow (the sky) using a motif that draws attention to its easy movement across the horizon. No such attention was warranted in
Summer Hunt's
sky so a much more subdued motif was used. Patt was happy to hear she had won third place in the Art, Critter category, which had the highest number of entries for the 2016 show. "A piece becomes like one of my children; I was proud of it." As a teacher, Patt LOVES the peaceful, playful rhythm that comes from a classroom of people all working and learning together.  She has just one classroom goal: that when students leave class, she wants them to feel just a bit "cocky." In other words, that they will have the realization that they did the project and they're proud of their work.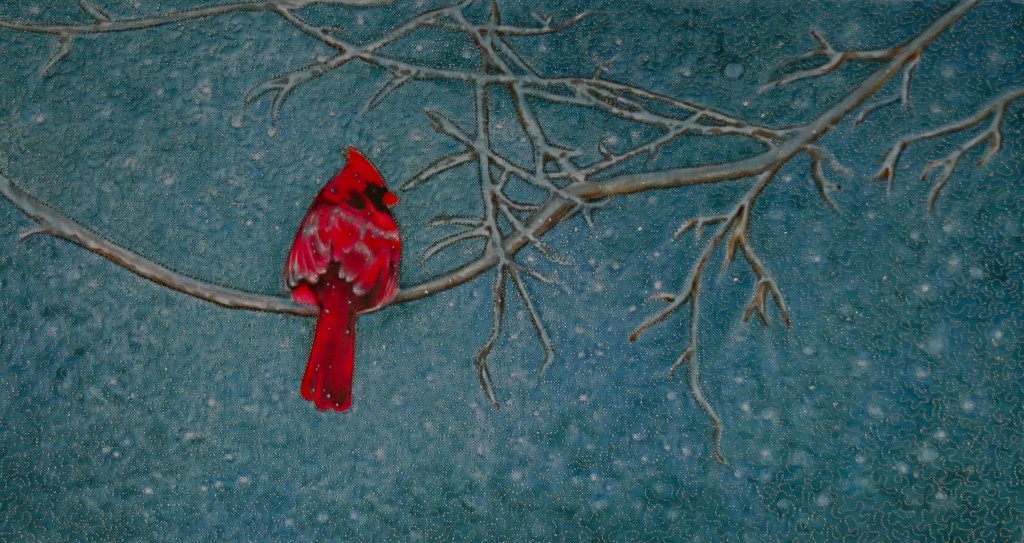 Patt will be teaching painting and quilting classes at Road 2017.  She is teaching both a two-day version of
Painted Quilt Art
as well as a one day
Painting with Inks
. In these two classes, students can use one of Patt's many drawing options or bring one of their own as instructed on her web site. ( www.pattsart.com   button:  EZ drawing). Patt will also be teaching
The Filling Station
,
a skill building class on quilting motifs,
.
This class will allow students to learn and practice stitching motifs that they can use in their own work.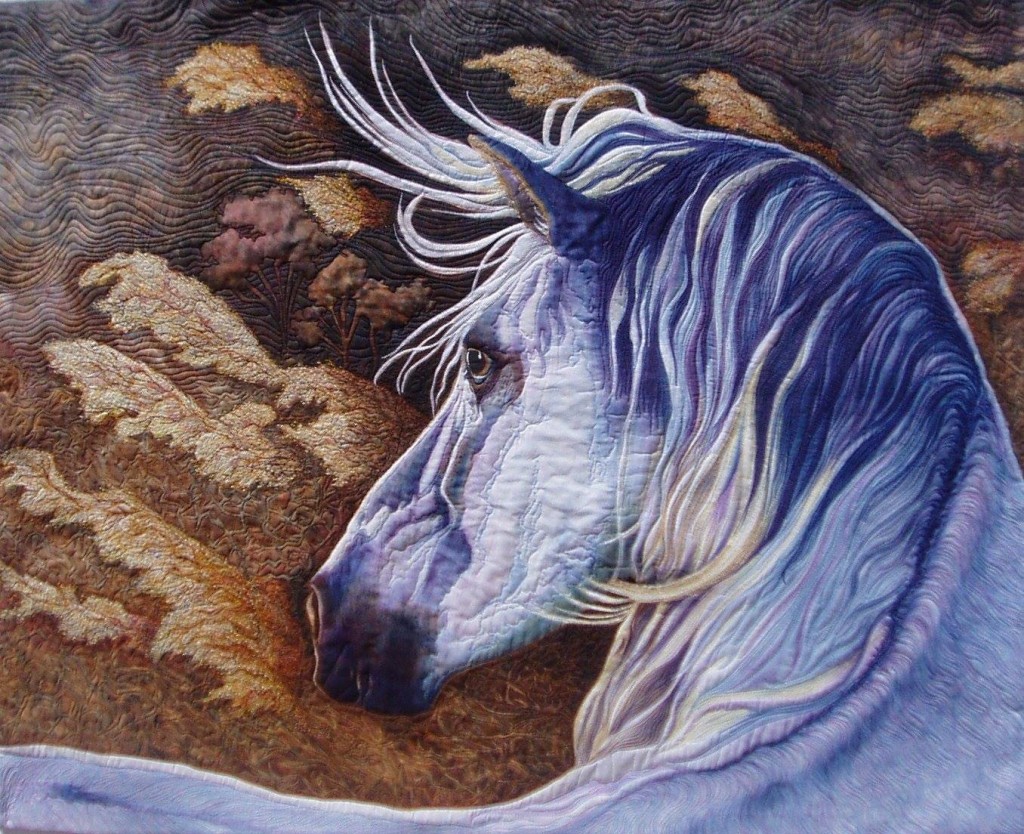 Finally, Patt will be doing a
Media Mixer
class exploring variety and freedom in using several surface design techniques.  Patt says this class is "totally fun and represents what my former teacher Robert E Wood Jr. coined as the meaning of CREATIVITY:  a winding path to an unknown destination.  We'll all learn where we were going once we get there!!!" ]]>
Tags: Award Winning Quilts, Patt Blair, Quilt Teacher, Road to California 2017