<![CDATA[
Road to California 2016 has arranged to conduct two all day bus tours:  9300C On the Road Again FCB (Fabrics, Curators & Bargains) on Wednesday, January 20th  and  9800C  On The Road Again SCIE (Exploring Southern California's Inland Empire) on Monday, January 25th.
For the past three years, the
Traveling Quilters
have been leading bus tours during Road to California. These tours are designed to give both visitors and native Southern Californians the chance to see more of the area from a quilter's point of view. The Traveling Quilters' experienced guides,
Pam Overton
and
Lynn Crawford
, have been in business for 25 years and have conducted over 200 quilt related tours. Experienced quilters since the 1980's, Pam and Lynn have been familiar with Road to California every year since it started. Pam is also the current President of the Southern California Quilt Guild Association, which Carolyn Reese is a member.   Pam and Lynn handpick the locations they visit which include historical sites, delicious restaurants, and of course, quilt related shopping.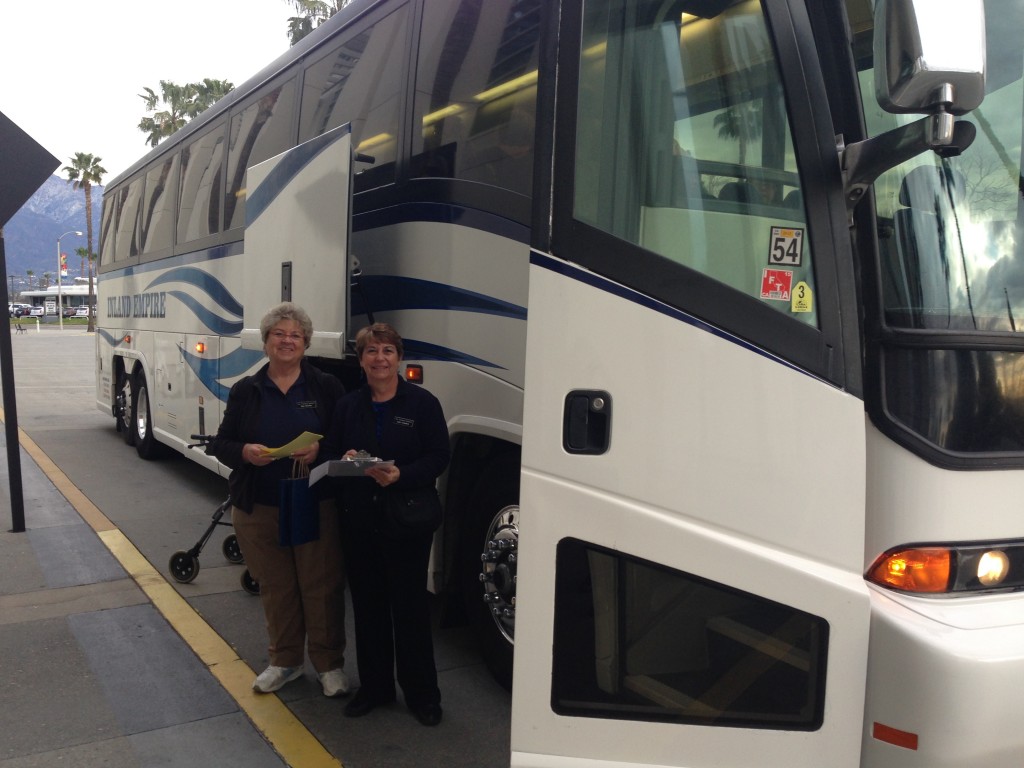 Ann Keelan, from Pear Blossom, California, has gone on Road bus trips the past two years. She likes the tours because she "doesn't have to drive and because it gives her access to well-known manufacturers and she can see behind the scenes."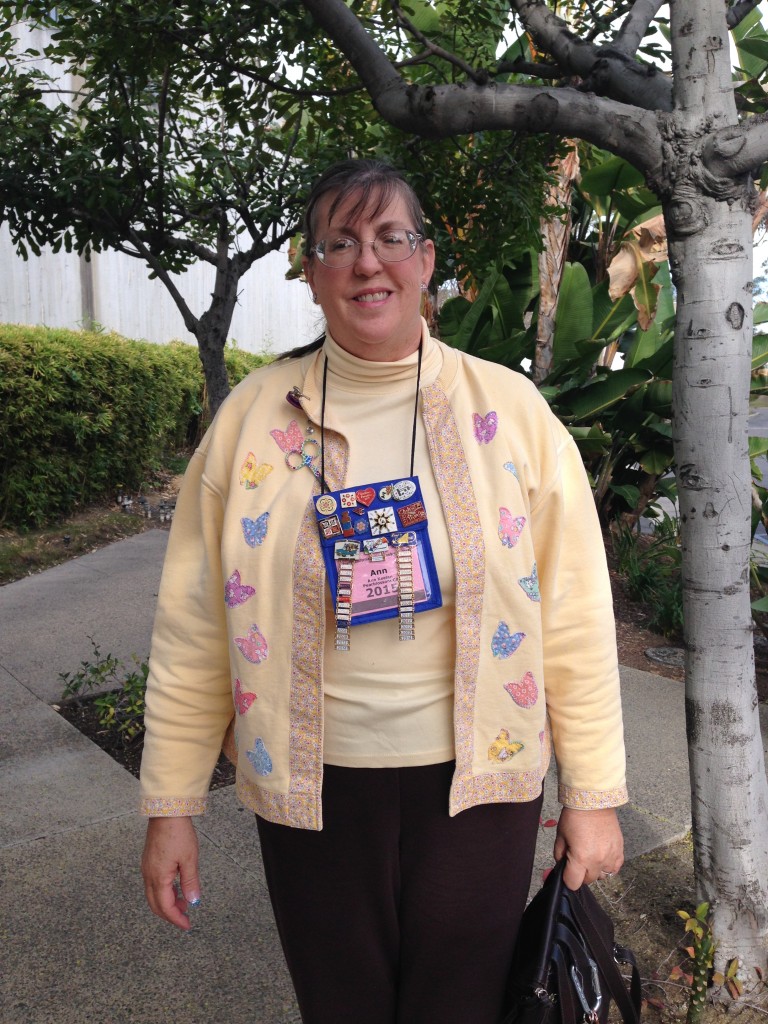 Even though Marie McCaulley has spent 18 years as a volunteer at Road, last year was the first time she took a road bus tour. Her favorite stop was at Hoffman Fabrics.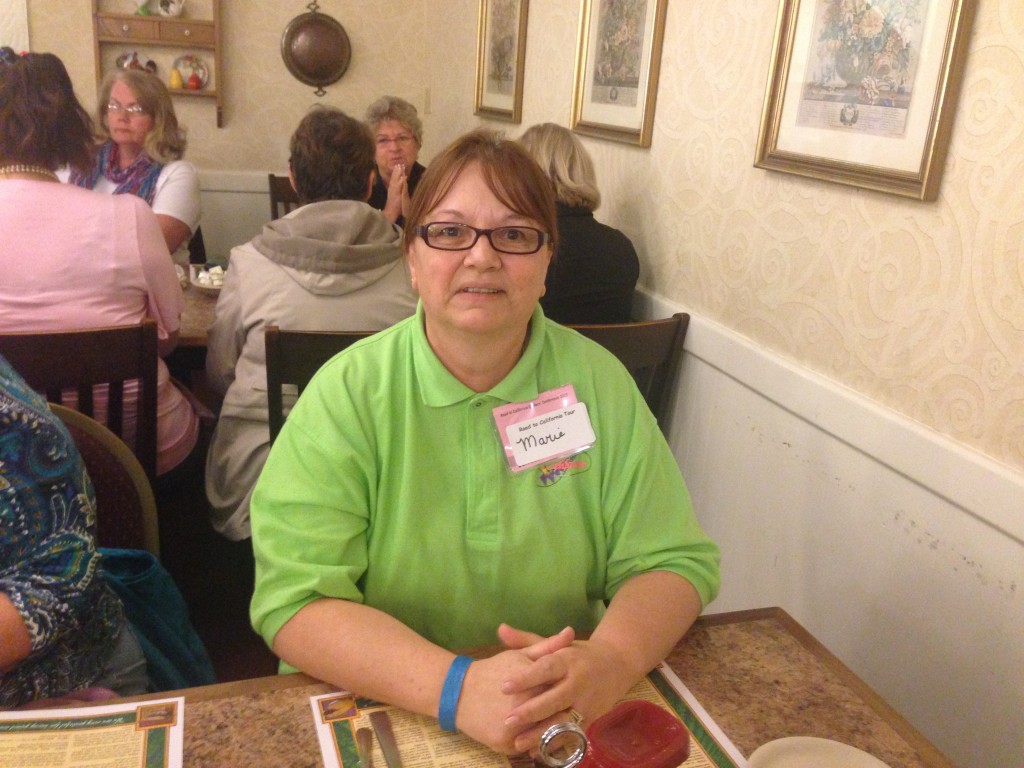 This year's bus trips both start at the Ontario Convention Center. On Wednesday, the first stop is to Hoffman Fabrics where guests will learn about the latest designing and distribution of their famous batiks and other lines of fabric as well as get a complete tour of their facility. This opportunity is especially significant as Hoffman does not allow individuals to come on their own to their site.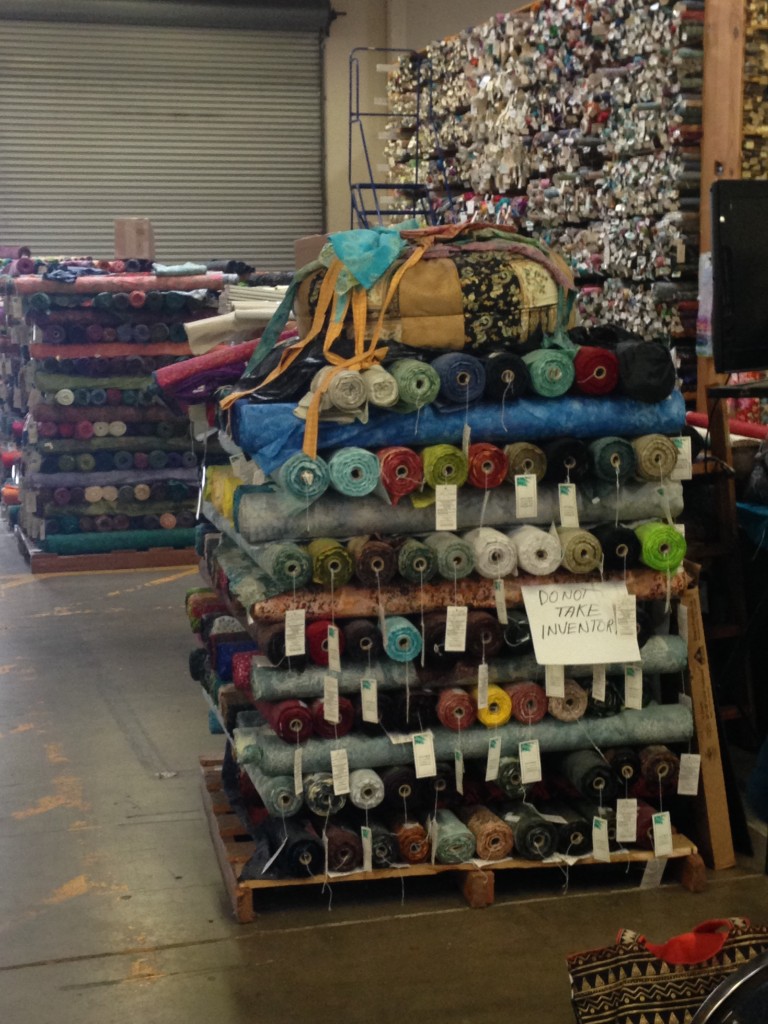 Wednesday's trip also includes stops to the historic
Bembridge Heritage House
in Long Beach, 
M & L Fabrics
discount store in Anaheim, and the
Ontario Museum of History and Art.
A great way to prolong your Road to California 2016 experience is to take the bus tour on the Monday following the show. This tour stays local to the show's location, exploring such gems as the
Maloof House
in Rancho Cucamonga,
Old Town Temecula
, and shopping at two quilt stores,
Primitive Gatherings
and
The Quilt Loft
. Taking a bus tour during Road to California 2016 is a great way to expand your participation with the show.  To sign up for both of these unique quilt themed bus tours, visit Road's
online registration page
.]]>
Tags: Bembridge Heritage House, Hoffman California Fabrics, M & L Fabrics, Maloof House, Old Town Temecula, Ontario Museum of History and Art, Primitive Gatherings, Quilt Bus Tour, The Quilt Loft, Traveling Quilters