Catherine Redford taught the class, Walking Foot Quilting, at Road@Home May. After talking about how to prepare your quilt to do some Walking Foot Quilting, she introduced different ways to spruce up quilt stitching by going beyond simply "stitching in a ditch."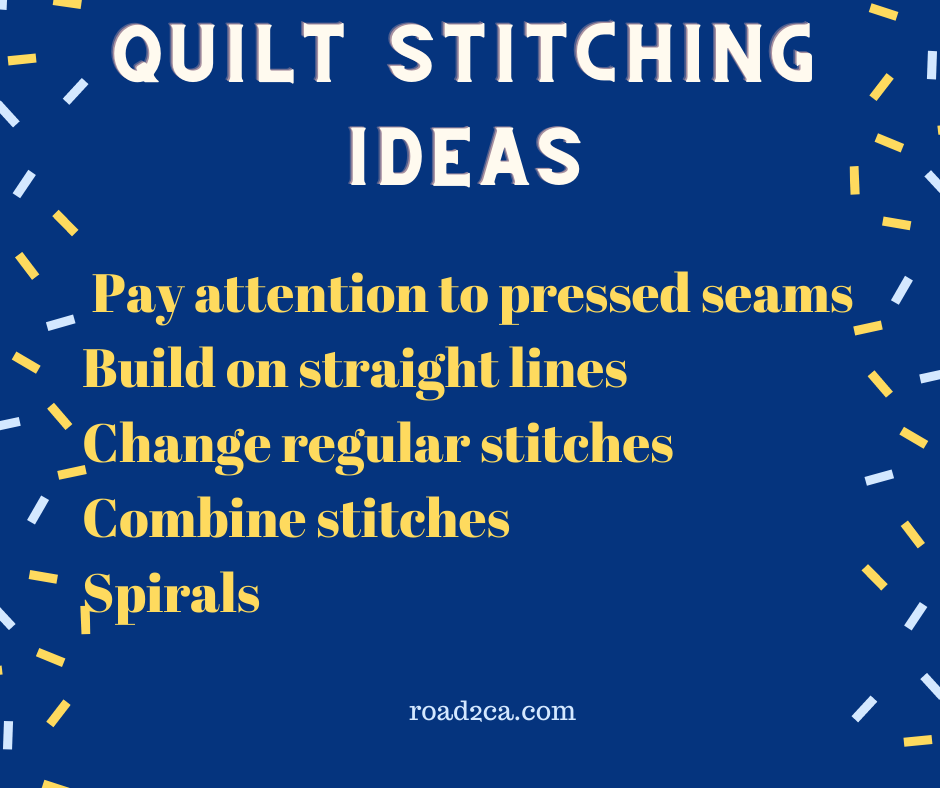 Pay attention to Pressed Seams
Traditional "stitch in a ditch" means you are stitching down the middle of a seam and are just stitching thread on thread. Catherine suggests stitching instead according to your pressed seam. If you pressed your seams open, quilt to either side of the seam which Catherine says is much more "prettier." You can decide how far away you want to stitch from the middle. Catherine prefers stitching a quarter inch on either side.
If you pressed your seams to one side, always stitch to the lower side of the seam- the side that doesn't have the bulk of the fabric pressed to it. Get as close to the seam line as possible.
Either way, choose a thread color that disappears into the fabric.
Build on Straight Lines
The more straight lines you add to your quilting stitches, the more dimension your quilt will have.
Catherine's favorite way to mark the original straight lines is to use painter's tape. Because painter's tape is very sticky and gum up your needle, Catherine recommends putting the edge of the pressure foot up against the edge of the tape. Remove the tape and then follow your original stitching line. Go back and forth stitching your lines starting in a different direction each time.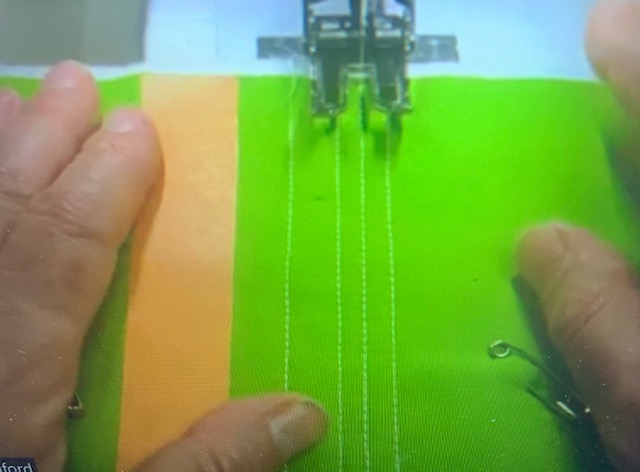 Do your first go around of lines ½" apart. Then go back and do ¼". Finally, go back and go 1/8" apart which is referred to as matchstick quilting. Catherine said not to worry if the lines aren't exact. The more lines, the more texture.
A tip Catherine shared if your stitches start to pull and create tucks in your lines, reduce the pressure on the pressure foot.
Change Up Regular Stitches
Whatever stitch you use, try lengthening the stitch to 3 and widening the stitch to 5.
Instead of using a plain straight stitch, Catherine suggests quilting with one of your machine's decorative stitches. Her go-to stitch is the serpentine. Using a serpentine stitch cuts down on the time it takes to quilt. Heavyweight thread is recommended and always play with the quilt stiching first. When making the next line, put the edge of the foot along the hills of the stitch. As always, it doesn't matter if you are exact or not.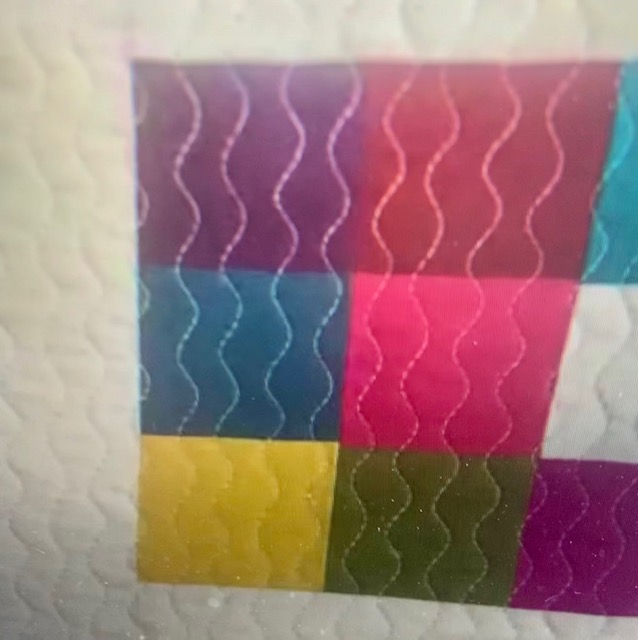 Combine Different Stitches
Don't just use the same stitch throughout the quilt. For each line, mix it up. For instance, start off stitching a line using a straight stitch, then zig zag for a few inches, then go back to straight stitching. Keep alternating until you get to the end of a row. Change directions and repeat.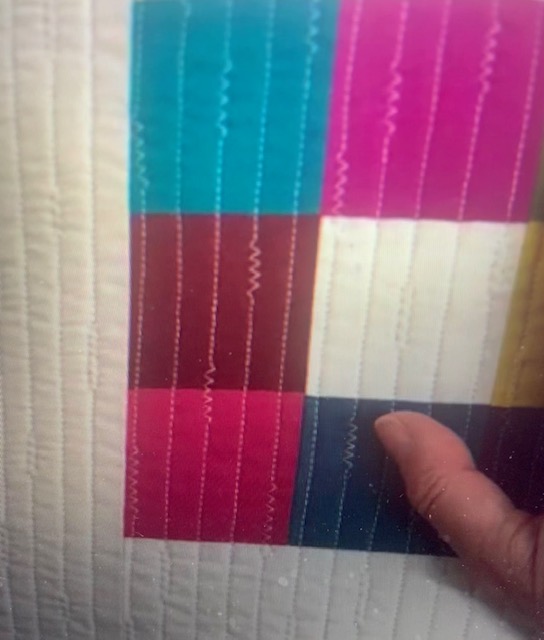 A warning that Catherine gave was when you go to change the stitch in a line, don't have your needle down in your work. Keep it up to make sure your stitch stays firm.
Creating Spirals
Spirals look intimidating but Catherine said they aren't too complicated.
Divide the quilt into mini squares and create a grid in the background using a thread color that will disappear into the fabric. For the spiral, use a heavier weight thread and a number 10 topstitch needle.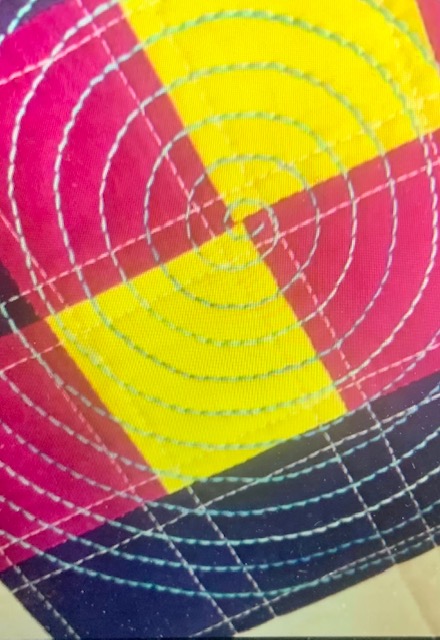 Start quilt stitching the spiral in the middle of your design by making just one stitch, holding both threads in your hand. Turn the fabric slightly and make two stitches. Turn slightly and make three stitches, turn, and continue. Go slow at first. The farther out you go, you can go faster with this quilt stitching.
As Catherine Redford pointed out in her Road@Home May class, using different types of quilt stitching with your Walking Foot Quilting is fun and will add a unique texture to any quilt.