Two of Road to California's old favorites – Party Time and Roundabout – are changing with the times of post-Covid. These beloved special events will have some of the same activities presented in a different format.
Party Time
The old favorite, Party Time, was started by Road's original owner, Carolyn Reese, as a way for guests to unwind after a long day of classes, shopping, and quilt admiring. Party Time was designed as a two-hour extravaganza on Thursday night, that included games, food, and over a hundred prizes given out to Party Time attendees. The prizes were donated by vendors at the show.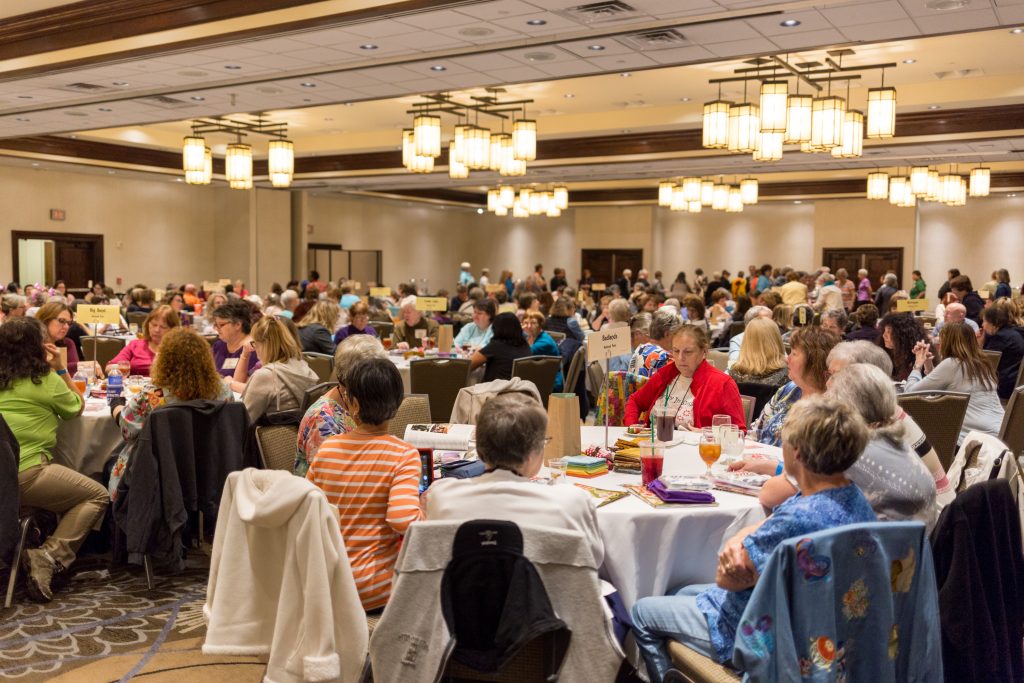 Since 2006, the event included a popular chocolate fountain where guests dipped Rice Krispie treats, fresh strawberries, marshmallows, and vanilla wafers in the flowing milk chocolate.
Party Time guests sit at round tables with seating for 10. Groups often dress alike which adds to the festivities.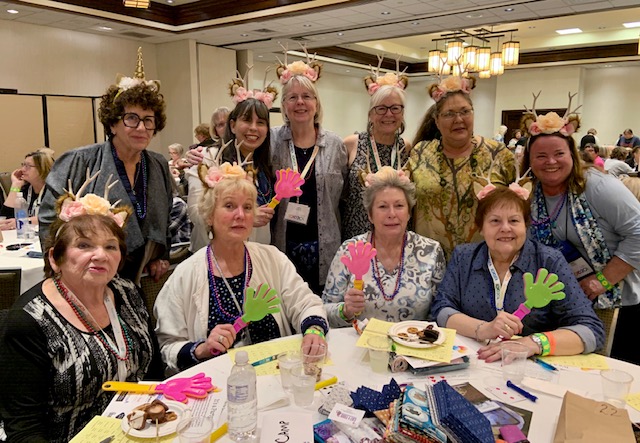 While mostly attended by women, some ladies succeed having their significant others attend and join in the fun of this old favorite, nighttime activity.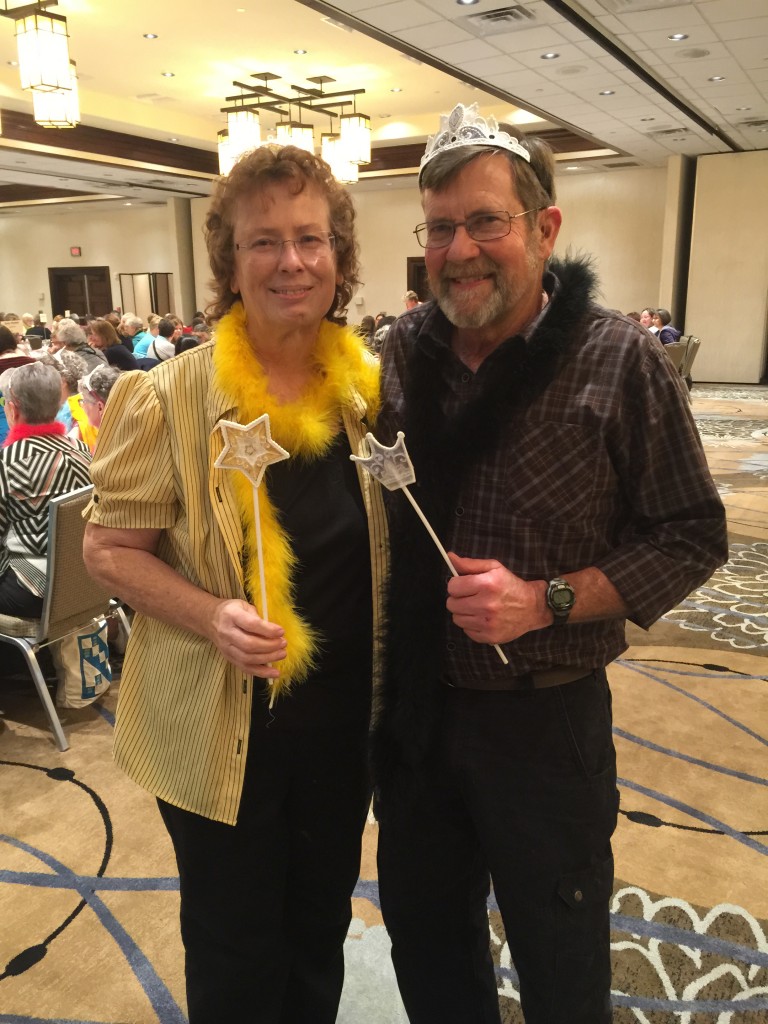 Roundabout
Another old favorite, Roundabout, was traditionally held on Friday night during Road. It was a great way for guests to learn from Road's expert faculty and vendors, especially if they weren't able to get into one or all of their classes.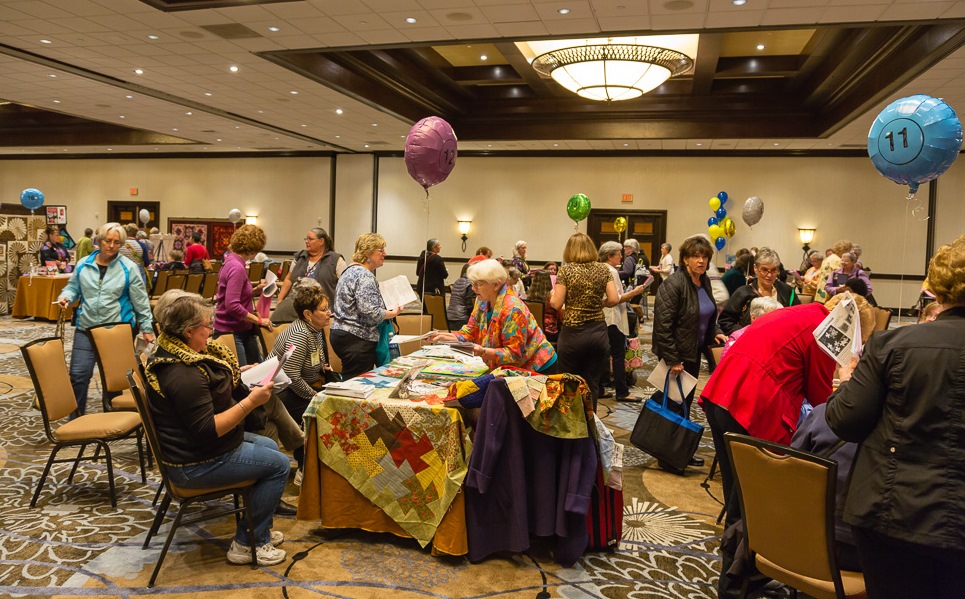 Overseen by a local quilt guild, the Nite Owls Quilters Guild, guests rotate every 10 minutes to different topics shared at over 20 different stations.  Teachers at each station share information about different products and techniques. A few of the centers also give hands-on demonstrations. At the end of the night, items featured at each of the stations are available for purchase. It's a great way to get some shopping done without the crowds on the show floor.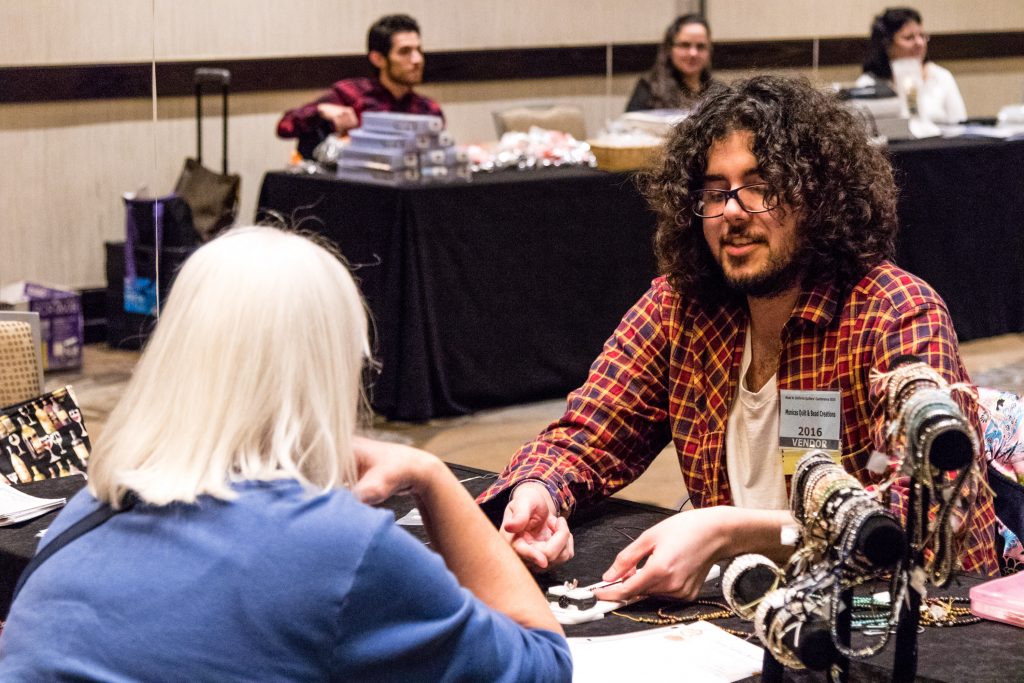 Roundabout was updated for Road@Home in January 2021. Instead of guests moving around, it was the teachers that changed on the Zoom screen every 10 minutes. Topics covered included "Creative Painting on Fabric," quilt collages, different block techniques and even "The Ergonomics of Healthy Quilting." 
Changes for Road 2022
How will these old favorites be different for Road 2022? Party Time 2.0 will be hosted by Road's online talk show hosts, Matt Reese and Linda Hahn. They will bring their special brand of humor and bantering to the event, continuing the tradition of silly games with lots of prizes for guests to win. It promises to be new and exciting while maintaining the original old favorite fun. The only thing missing will be the chocolate fountain- due to COVID restrictions.
Roundabout 2.0 is going to combine the best of a virtual and live event. Guests will sit in the middle of two stages with a giant screen to view the classes being demonstrated by the various instructors. Up to a dozen of Road's best 2022 faculty – along with a few teachers for 2023 – will be demonstrating their techniques. And as with previous live shows, there will still be product tables for guests to purchase their favorite supplies.
Road to California is confident that the revamping of the old favorites Party Time and Roundabout, will begin new traditions for guests to enjoy for years to come.
Note: Be sure to be ready to register for these old favorites as soon as sign-ups begin on August 14th as these special events always sell out fast.