<![CDATA[
Bethanne Nemesh won $1,500.00 at Road to California 2017 from sponsor American Professional Quilting Systems for Into the Western Sun.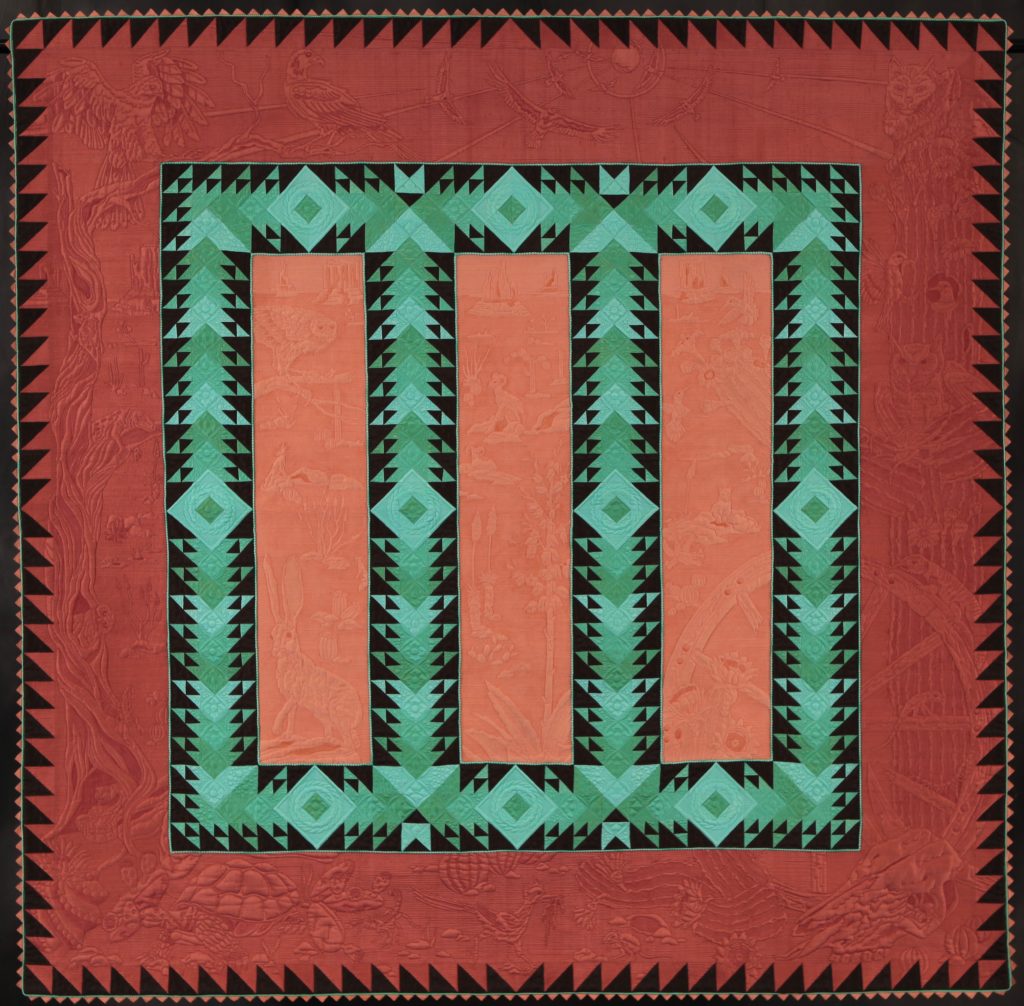 When Bethanne Nemesh began quilting, she "could not tolerate" the fabric choices being sold in stores which she described as "grandma" style calicos." Then, in college, she met a well-known fiber artist who specialized in dying and using printmaking techniques to create her own fabric. This experience and the "batik revolution" opened Bethanne's eyes to all the different fabric possibilities—and she was hooked.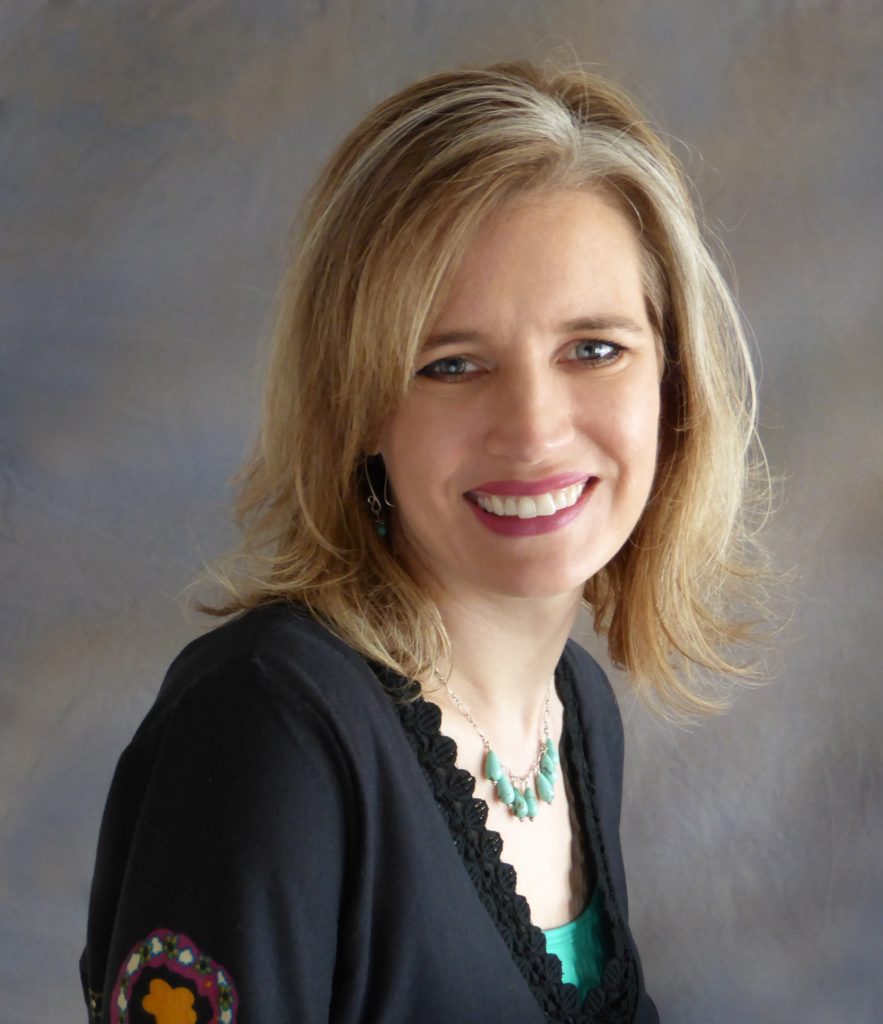 Into the Western Sun
, remembers Bethanne, was inspired by two things: First, a trip she took to the American Southwest and second, a family story. Bethanne says that she was deeply touched by the color and shape of the desert, and in awe of the many plants and animals that manage to live there despite the harsh environment. The family story was of Bethanne's "many times great grandmother, Cora, who immigrated in a Conestoga wagon from Tennessee to Kansas to homestead a farm."  Her story made Bethanne think of the entire westward expansion and the many settlers who were unsuccessful in their efforts, perishing on the journey.  Perhaps, considered Bethanne, "If they had been more knowledgeable or respectful of the landscape they had hoped to cross or tame, they would have fared better."  It was also Bethanne's hope to make an environmental statement; to encourage people to live within their environment and not try to control or tame it.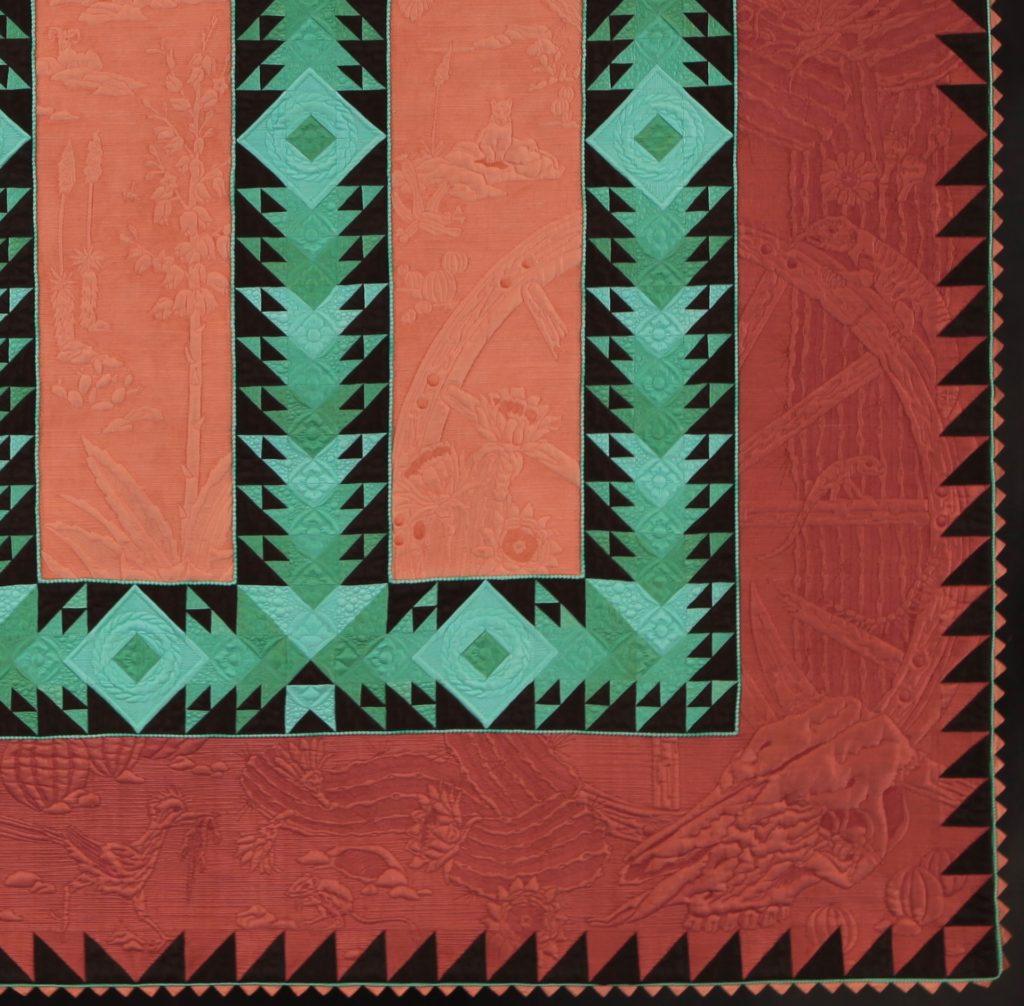 It took approximately
700 hours
to complete
Into the Western Sun
. Bethanne does a lot of environmental research on her quilts. She enjoyed learning many new things about the desert.  And, as always, she also learned a few new quilt construction pros and cons for her next quilt.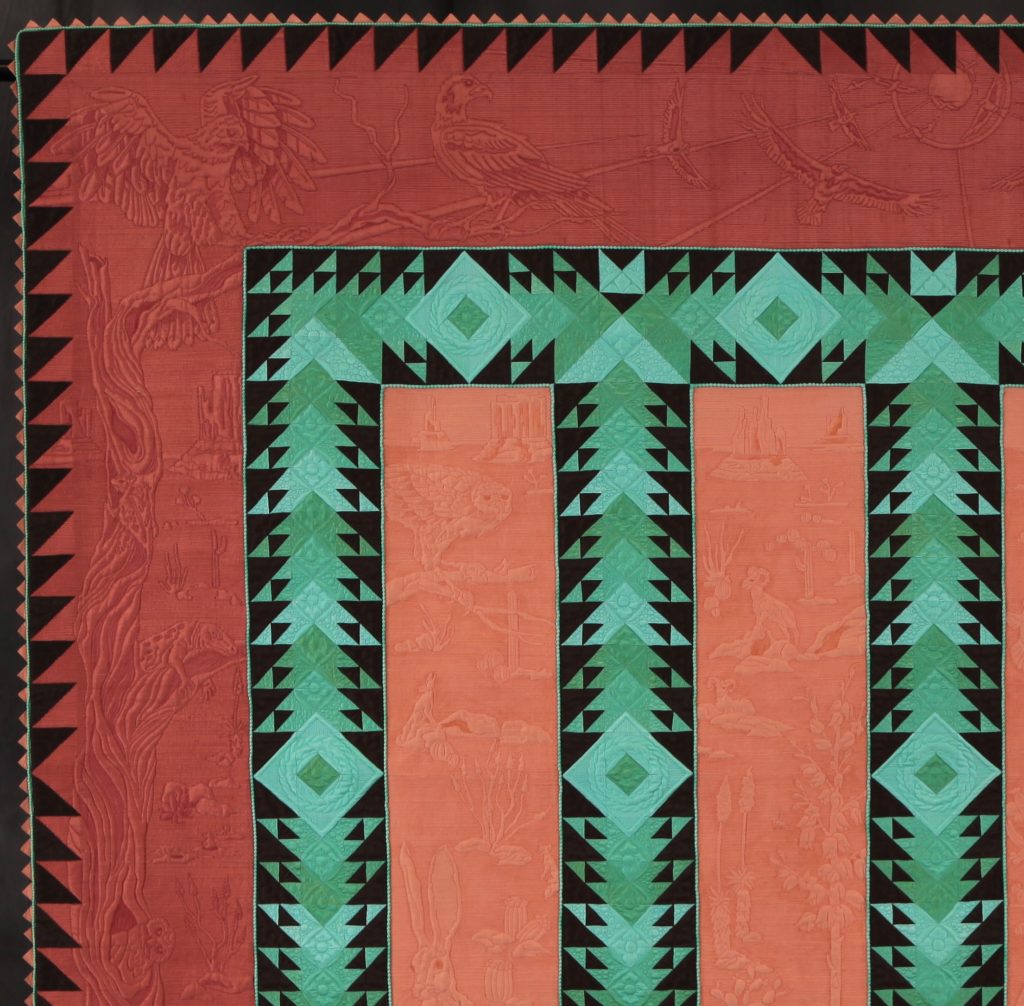 Winning Excellence in Longarm Quilting was a "deep honor" for Bethanne. She intends to use her prize money for a family vacation. Where does Bethanne go from here? Besides having several new quilts in the works, she intends to continue to grow as an artist and as a teacher. Bethanne enjoys meeting and learning from her students as much as they learn from her. ]]>