<![CDATA[
First off, a HUGE Thank you to all our great faculty who donated their wonderful books, patterns and CD's for our 8 weeks of giveaways. Winners came from all over the United States and were thrilled with their gifts. 
With Road to California 2015 – 20th Anniversary Show right around the corner, we wanted to tie in our final giveaway to the show. This is what we are giving away to one lucky winner:
2 Tickets to the Show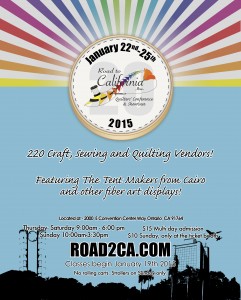 2-$5.00 Lecture Tickets (winner's choice)
1 yard Road 20th Anniversary Commemorative Fabric (winner's choice of color)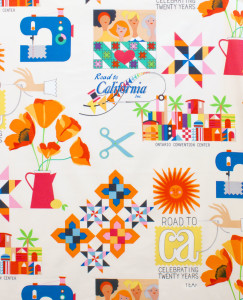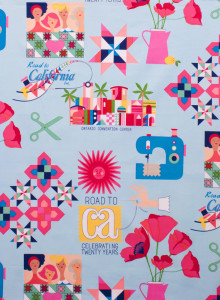 A Road to California Ruler
Lunch and Behind the Scenes Tour with Carolyn Reese
If you have been participating with our giveaways, you are familiar with how to enter.  But just in case you forgot, here is a reminder:
You can enter up to three times to win our final giveaway:
1)      Write a comment on this blog post and tell us why you want to win 
2)      Write a comment on Road to California's Facebook Page post featuring  the final giveaway and let us know why you want to win.
3)      Tweet out  our final  giveaway on Twitter using the hashtags #road2ca2015 #giveaway and @Road2CA
Entries for our final giveaway begin Friday, January 9th and close Wednesday, January 14th. As always, a winner will be chosen using Random Number Generator. Our final giveaway winner will be announced on Thursday, January 15th on Road's Facebook Page.  As always, if you have any questions, please contact Caryn at carynpayzant@roadtocalifornia.com
Good luck to all who enter!!
]]>