<![CDATA[
Last year, Road introduced Marketplace where top manufacturers in the quilting industry shared their knowledge and expertise directly with our guests. Located right in the center of the main show floor, Marketplace is the destination for innovation and inspiration on the latest and most popular quilting products. This year, there will be 6 companies in Marketplace, including Hoffman Fabrics.
Hoffman Fabrics
was founded in 1924 as Hoffman Woolens by Rube P. Hoffman. As a wholesale converter of the highest-quality cottons and blends, Hoffman Fabrics designs and creates more than 800 innovative screenprints and handmade batik fabrics each year. They employ a team of in-house textile artists to create fabric collections for the quilting/home-sewing industry, as well as all types of manufacturing. The company's new logo design is their first change since 1976. It is only the third version of the Hoffman brand mark. Did you know that Hoffman Fabrics was also behind the creation of California "surf fashion?"
[youtube]https://www.youtube.com/watch?v=aZt2n6Ujc9c[/youtube]
At the Hoffman Marketplace booth, they will be showing video and  talking about how they design and make their world-famous batiks designed in the U.S. and produced on the island of Bali. Very new to their Hoffman Bali production is their Indah line (under the Me+You brand) of  solid hand-dyes and minimalist accent batiks designed for the modern quilting aesthetic. Among popular designers working with their Indah fabrics are Sam Hunter and Latifah Saafir.
Hoffman will also be talking about the "new"
Hoffman Challenge
, which has been
reinvented and refreshed for 2016
. For the first time in its 28-year history, the Challenge has two selected Challenge fabrics, a butterfly print (style #N4240) from their digitally printed Crystalia collection. Participants can use the Challenge fabric in the 132-Opal (white) or 213-Onyx (black) color way – or both! Also a first: Hoffman will be accepting online submissions for the initial vetting of artwork for the contest.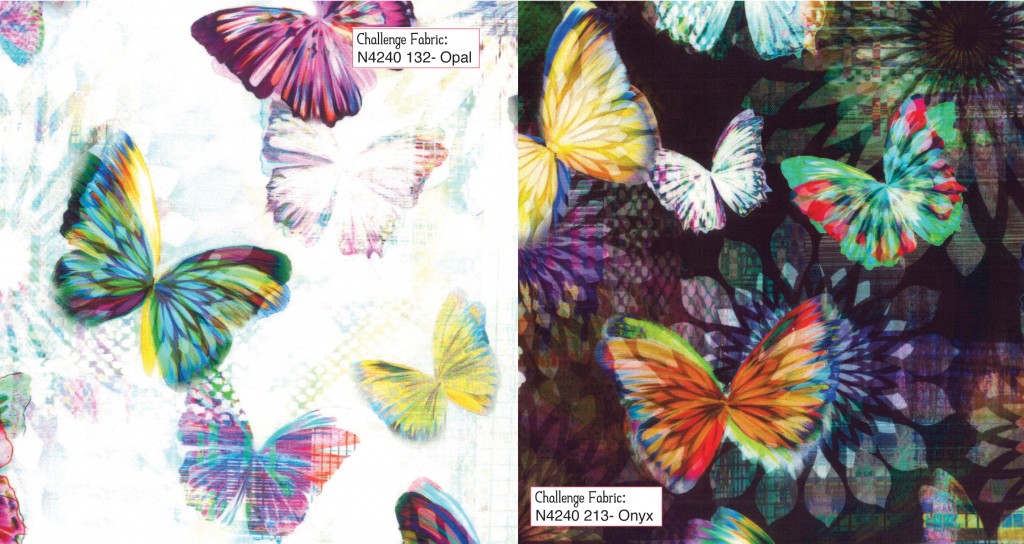 Aurifil is co-sponsor of the Hoffman Challenge and has designed a special thread collection complementing the fabrics.
And since Hoffman is now a leading producer of digitally printed fabrics for the quilting/sewing industry, they will also be talking about digital prints at their booth as well. Digital printing lets Hoffman offer an unlimited color palette so their digital print fabrics burst with infinite colors, shades, layers and textures.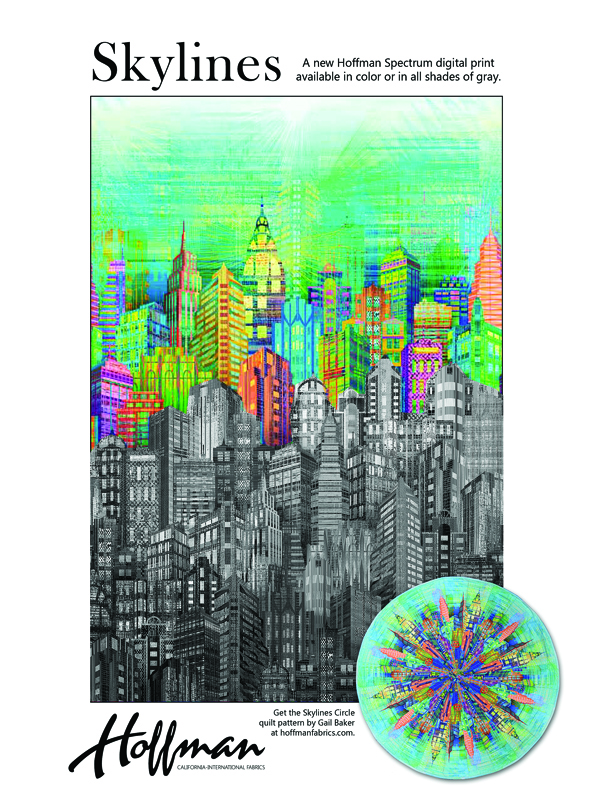 To learn more about Hoffman Fabrics, please visit their
web site
. ]]>