<![CDATA[
What better way to recognize a patriotic weekend than by sharing a patriotic quilt exhibit.
Led by Island Batik, Quilted in Honor is a fund raising initiative for Operation Homefront, one of the top military fund raising organizations. The intent of Quilted in Honor is to harness the collective power of the quilting industry to give back to the ones that need it the most. The organizations involved could have chosen to donate something on their own but instead decided to work together to support this outstanding organization.
The exhibit was a collection from top industry celebrities and quilters. They had to incorporate the special fabrics created by Island Batik for this initiative in their quilts. The results were truly patriotic!!! After the show, the quilts were donated to support military families and returning veterans whose lives were forever changed because of their service to our country.
In addition to displaying this exhibit and sharing with guests the mission of Operation Homefront, Road to California supported Quilted in Honor through their annual tote bag distribution. A portion of the amount charged for this year's commemorative tote bags, featuring quilts from the exhibit, was donated to Operation Homefront.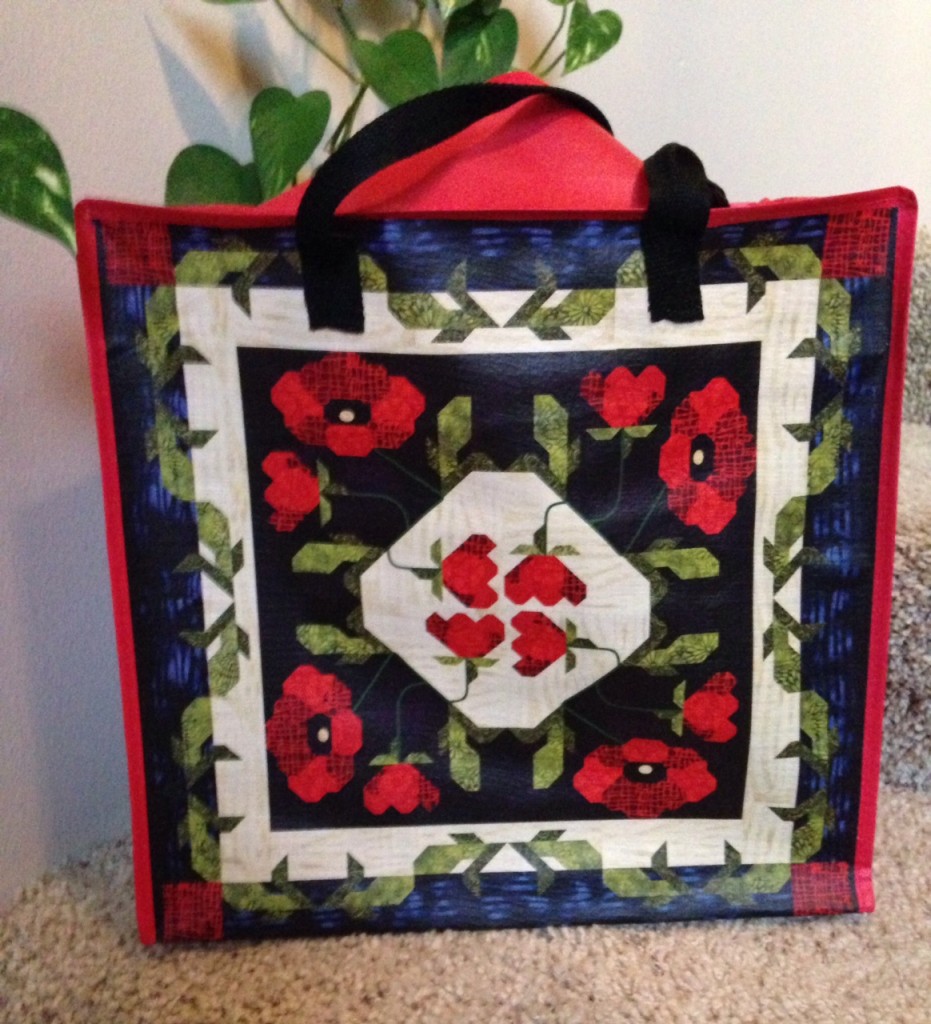 Road to California is honored to join with others in the quilting industry and be a part of this great cause.
Did you get a commemorative tote bag? What are you using it for now?     
]]>