<![CDATA[
Direction Optional was made by Stephanie Z. Ruyle and the 2016 members of Bee Sewcial. It was quilted by Christine Perrigo. They received $2,500 from Sponsor, Modern Quilts Unlimited.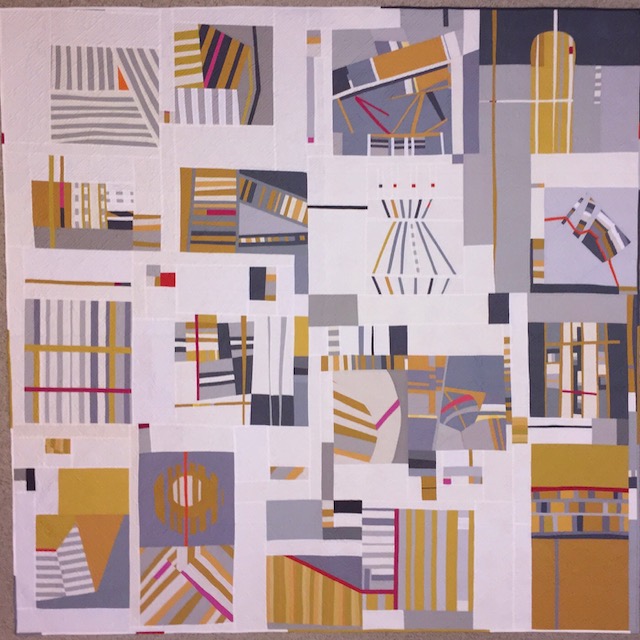 Many quilters start out first as garment makers and Stephanie Ruyle is no exception. "I love it when I can use a garment making skill/technique in quilt making," shared Stephanie. 
The idea for Direction Optional was based around the concept of linear— using the line in piecing, whether straight or curved. Each Bee Sewcial Member was given this directive as they created their own improv block. The color palette was chosen to keep the composition cohesive. The pops of color help move the eye around the quilt top. Stephanie said that "curating the placement of each member's block and making the connecting pieces that brought all the varied pieces together into a pleasing whole was both challenging and thrilling."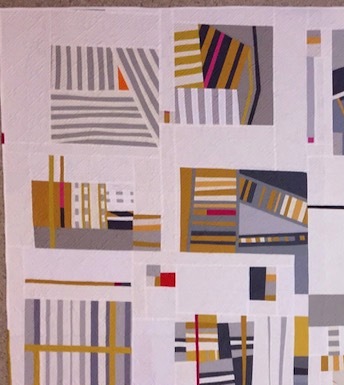 Placing the blocks and the irregular pieces together took several months to complete. Stephanie felt "very lucky" to utilize the creative talents from nine of her "Bee-mates." Seeing their diverse interpretations of the prompt and then how they all came together proved to Stephanie that the "sum is really greater than its parts." The quilting was done by Colorado longer quilter, Christine Perrigo, and took another several weeks to finish.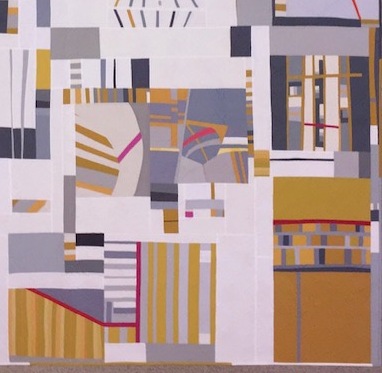 Stephanie was at home when she received the email saying that she had won. She had to read it several times before it sunk in. Winning in the Outstanding Modern Quilt category was really special because Stephanie had originally entered it in the Abstract Category. She used her prize money to update her "aging cell phone" and will save the rest for later. What is next with Stephanie's quilting? "There are definitely more modern quilts in my future, and hopefully more quilt shows as well." She loves spreading the word about modern quilts and its growing contributions to the greater quilting community by creating quilts that inspire ideas and start conversations. Congratulations to Stephanie and her Bee Sewcial friends for their Road 2018 winning entry.
]]>